メロディア
Let's make a flashy school debut, whether the other party is a teacher or not!
Relive your school days in 3D, where old school graphics bring back timeless fun! Create your own star student and attend a schedule full of classes in time to gather the knowledge you need to thrive, while an equally important popularity contest challenges you survive...

3Dで学校時代を再体験しましょう。古き良きグラフィックが時を超えた楽しさを取り戻します!自分だけのスター生徒を作成し、時間通りに授業に出席して必要な知識を身につける一方で、同じくらい重要な人気コンテストで生き抜く挑戦があなたを待っています。

Steam :Old School (steampowered.com)
Stand tall and earn your badge of honor: Old School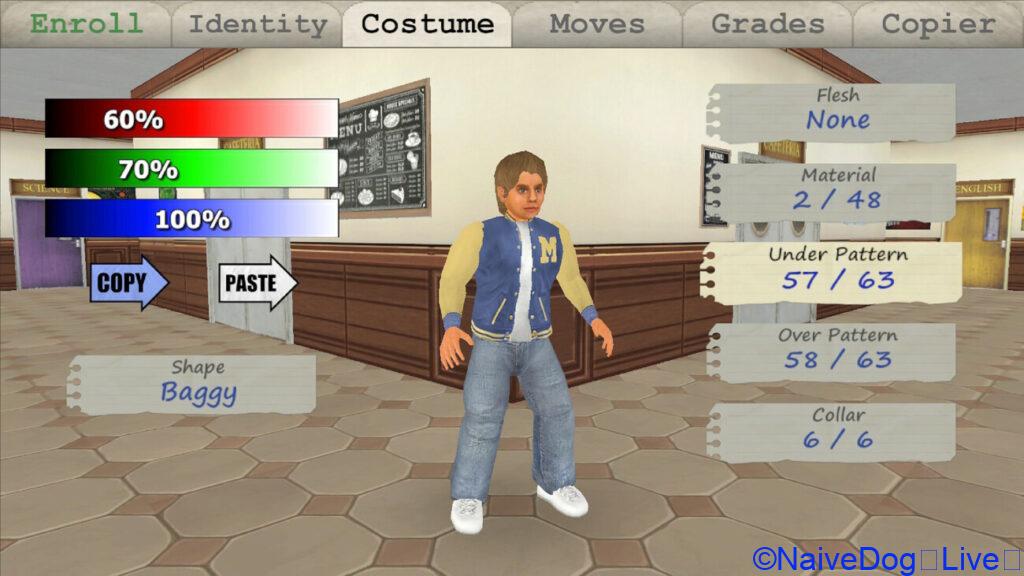 Released on October 6, 2023, by MDickie, "Old School" is a game that replicates school life in a 3D environment. The nostalgic yet fresh graphics captivate players, allowing them to design their star student. A structured timetable awaits, guiding players to attend classes and accumulate the knowledge necessary for graduation.
However, mere knowledge isn't enough. An intense popularity contest against hundreds of students presents a distinct challenge. This isn't just an educational simulation; it's a blend of life simulation, adventure, romance, and even survival elements.
Do note that the game doesn't support Japanese. Before purchasing, ensure you check the list of supported languages. Immerse yourself in this multifaceted game - how much will you grow, and how long can you last?
Game Overview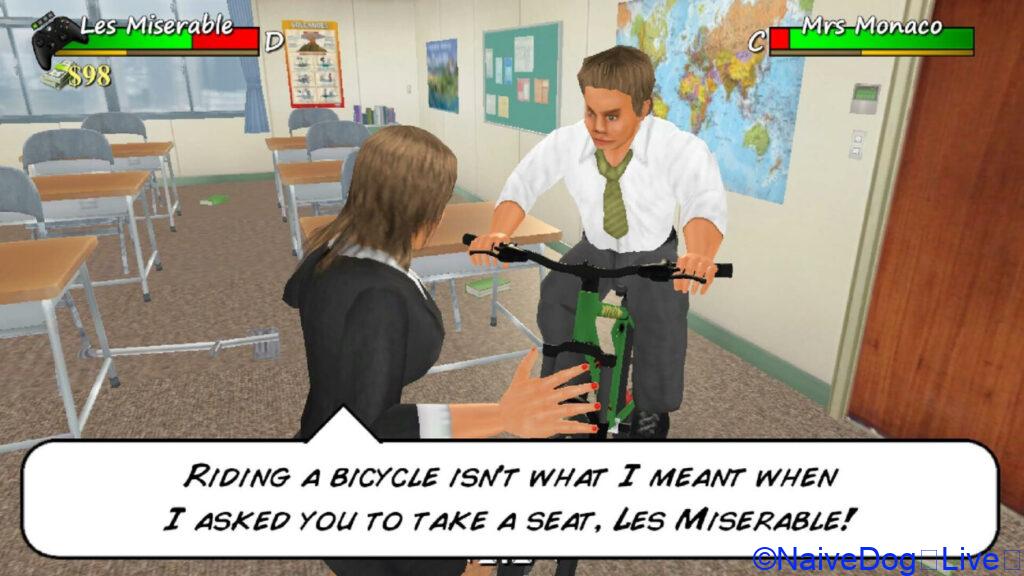 Experience a lifelike school journey, depicted in 3D for the first time. The game features dozens of exploratory spots inside and outside the school, along with numerous interactive items for a real-life feel. Moreover, players can adjust the camera angles for a multi-perspective action view.
Players have the luxury of choosing from hundreds of preset characters or can design and save their own using the editor. Attend classes, answer real-time questions, and interact with numerous fellow students. Protect yourself with a sophisticated combat system, inspired by wrestling moves.
More than just school life; what follows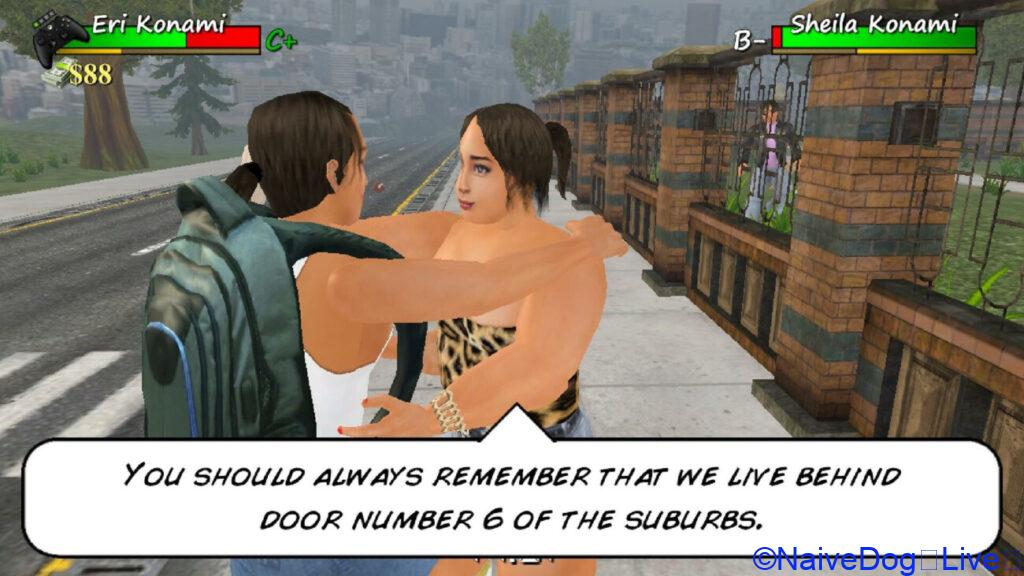 Post-graduation, a novel career as a teacher awaits, offering the challenge of efficiently imparting knowledge to others. When you need a friend's support, you can easily integrate them using another controller.
The game explores schools, often the first place many experience violence, from a moral perspective. Interactions between characters can become violent, possibly involving weapons and blood. Interactive objects like beer bottles and medications also make an appearance.
PC Specifications Required for Play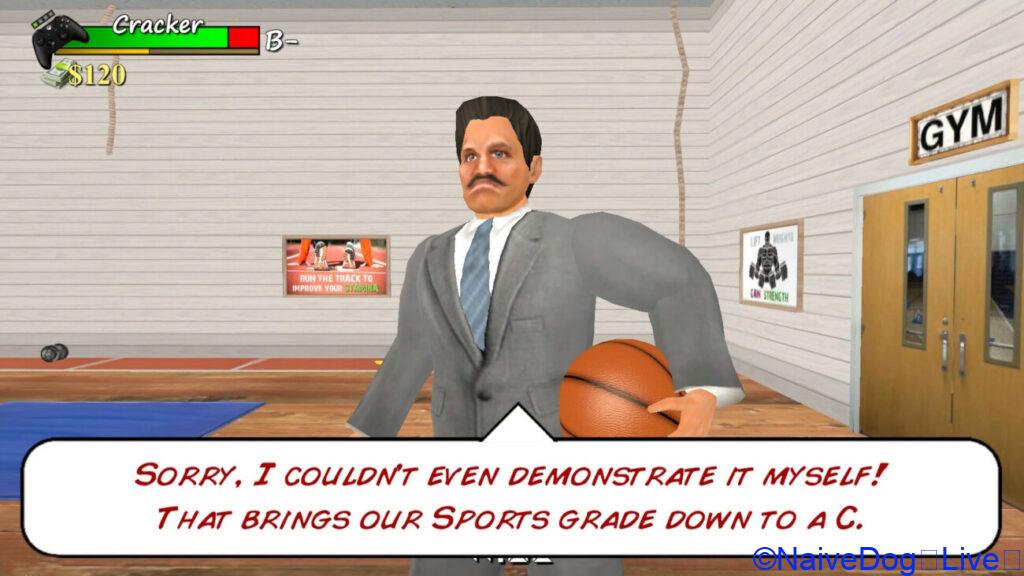 Note: This game contains mature content. The developer has highlighted the potential inclusion of violent dialogues, weapons, and blood.
Specifications:
| Item | Minimum Requirements | Recommended Requirements |
| --- | --- | --- |
| OS | Windows 7 | Windows 10 |
| Processor | Intel(R) Celeron(TM) 1.1gHz | Intel(R) Core(TM) i7 2.2gHz |
| Memory | 4 GB RAM | 8 GB RAM |
| Graphics | DirectX 11 compatible video card | DirectX 12 compatible video card |
| DirectX | Version 11 | Version 12 |
| Storage | 512 MB available space | 512 MB available space |
Copyright © 2023 MDickie Ltd
About Developer "MDickie"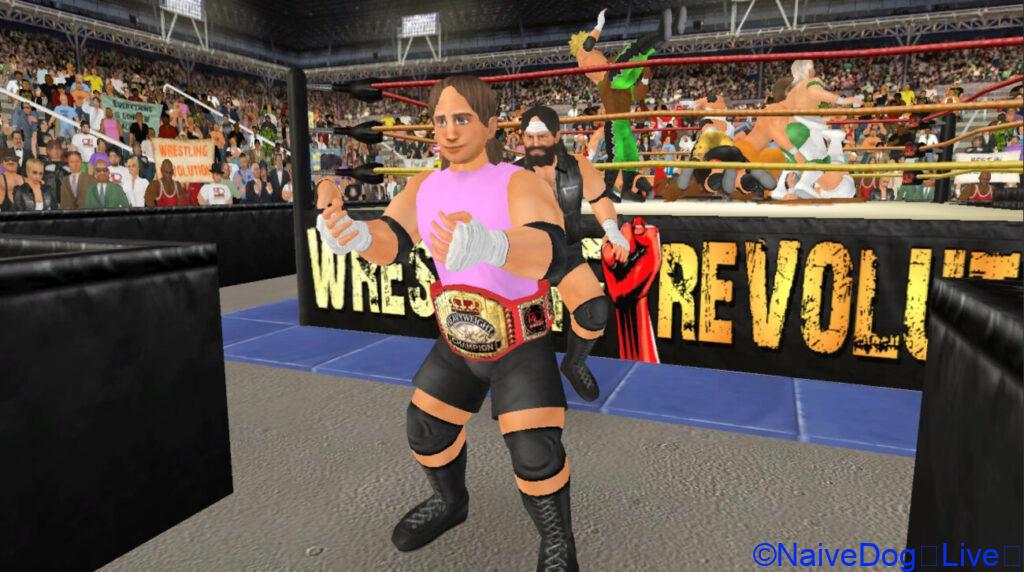 Hailing from the UK, video game developer and writer Mat Dickie (commonly known as MDickie) is notably recognized for his indie wrestling game "Wrestling Revolution". Since its release in 2012, the game surpassed 100,000 downloads in just two months and has since grown exponentially, recording over 10 million downloads.
Mr. Dickie began his journey into game development in 2000. Though he briefly retired in 2009 to step into the educational sector, his passion for game development was reignited by the end of 2011, shifting his focus to mobile gaming, which led to the birth of "Wrestling Revolution". Although he took another hiatus from full-time development in 2018, he announced an ongoing wrestling game project in 2019. This project eventually emerged as "Wrestling Empire", launched in early 2021.
His games are characterized by their distinctive low-resolution and low-poly graphics, elements he believes contribute to enhanced game performance. These elements enable the games to "push many boundaries." Mr. Dickie opines that the indie nature and low budget of his games are factors that endear them to millions.
参考サイト:Mat Dickie - Wikipedia
Old School Trailer
Old School Trailer:MDickie
Video Summary
Released by MDickie on September 4, 2023, the "Old School Trailer" video, spanning approximately 2 minutes and 23 seconds, has already amassed over 133,518 views. The video encapsulates the allure of the new game "Old School", already available on Nintendo Switch. It's now wishlist-ready on Steam, with many eagerly anticipating its release.
The game leverages 3D graphics to recreate nostalgic school life. Its "Old School" visuals are a standout feature, piquing the interest of gaming aficionados and Nintendo Switch users alike. The retro-style school life depicted in 3D is particularly drawing attention from many.
Reviews on the Game
Most user reviews for "Old School" are positive, but there are several points of caution.
Positives
Diverse Gameplay: Players appreciate the game's unpredictability and diverse scenarios, ranging from regular school life to unforeseen incidents.
Humor: The game is teeming with humor, delighting many players.
Controller Support: The game runs smoothly on Proton on Linux (Garuda) and supports Xbox and PlayStation controller layouts.
Uniqueness: Like MDickie's other creations, the game boasts a unique style and personality.
Areas of Caution
Repetition: Some users feel the game becomes monotonous over time.
Violence: Some players find the game's violent acts excessive.
Camera Control: There are requests for improvements in camera angles and controls.
Learning Curve: For newcomers unfamiliar with MDickie's work, the game might appear a tad challenging.
Overall Impression
Generally, the game appeals to many users with its distinctive style and humor. However, for prolonged gameplay, some improvements might be beneficial. Repetition and violent elements in the game raise concerns for some players.

メロディア
The wrestling game is insanely popular, and being the successor, it's getting tremendous attention

メロディア
It's only in a game that we can experience such liberty. Let's indulge and make a ruckus
Affiliate Advertisement Notice

リップ
As always, we'd like to take a moment to share some announcements with you.
Razer Kraken Kitty RGB USB Gaming Headset
The Razer Kraken Kitty Gaming Headset is designed for PC users and comes in a Quartz Pink color. It features THX 7.1 Spatial Surround Sound for an immersive gaming experience. The headset also has Razer Chroma RGB lighting on the kitty ears and logo, which can interact with audience emoticons and alerts during live streams. For comfort, it has oval, cooling gel-infused cushions, and it also includes a retractable active noise-cancelling microphone for clear communication. The on-earcup controls allow for easy volume and THX Spatial adjustments. It connects via USB and is compatible only with Windows 10 64-bit systems for THX Spatial Audio.
Razer Viper Ultralight Ambidextrous Wired Gaming Mouse
The Razer Viper Gaming Mouse is an ultralight, ambidextrous mouse with a Quartz Pink finish. It features a high-precision 16K DPI optical sensor and second-generation optical mouse switches for faster response times. The mouse also offers customizable Chroma RGB lighting and eight programmable buttons. Its drag-free cord provides a wireless-like performance. It's designed for both left and right-handed users and allows for complex macro functions through Razer Synapse 3.
Base Station V2 Chroma Headphone Headset Stand Holder
The Base Station V2 Chroma is a Quartz Pink headset stand with Chroma RGB lighting that offers 16.8 million colors and various effects. It has a non-slip, rubber bottom for stability and a detachable base for portability. The stand includes two USB 3.1 charging ports and a 3.5mm audio jack combo port with built-in 7.1 surround sound DAC. It's universally compatible and designed to fit all sizes of headphones. The stand has enhanced height and an all-new aluminum construction.
These summaries should give you a good overview of each product's key features and benefits.
Other Indie Games

チャットリーナ
Thank you for your continued support. Here's the link for you to explore.
Sushi beckons us into a world of complex flavors that emerge from its simple components. At the heart of this Japanese cuisine is the pairing of rice with mainly seafood, with nigiri sushi being particularly popular. The tradition of sushi, often enjoyed ...