アイドリングベリー
There seems to be a werewolf game featuring rabbits. Turning 'bunnies,' the rulers of the cute world, into villains? Now that's intriguing! What kind of game is this?!
Bunny Game is a fluffy tale of cooperation, survival and betrayal. As you work together to survive, some of your friends secretly conspire against you! Can you spot the traitor bunny before they strike?

バニーゲームは、協力、生存、そして裏切りのほのぼのとした物語です。生き残るために協力しながら、あなたの友達の中には密かにあなたに対して陰謀を企てている者がいます!裏切り者のウサギを見つけ出して、彼らが一手を打つ前に阻止できるでしょうか?

Steam:Bunny Game (steampowered.com)
Bunny Game': Cooperation or Betrayal, What Will You Choose?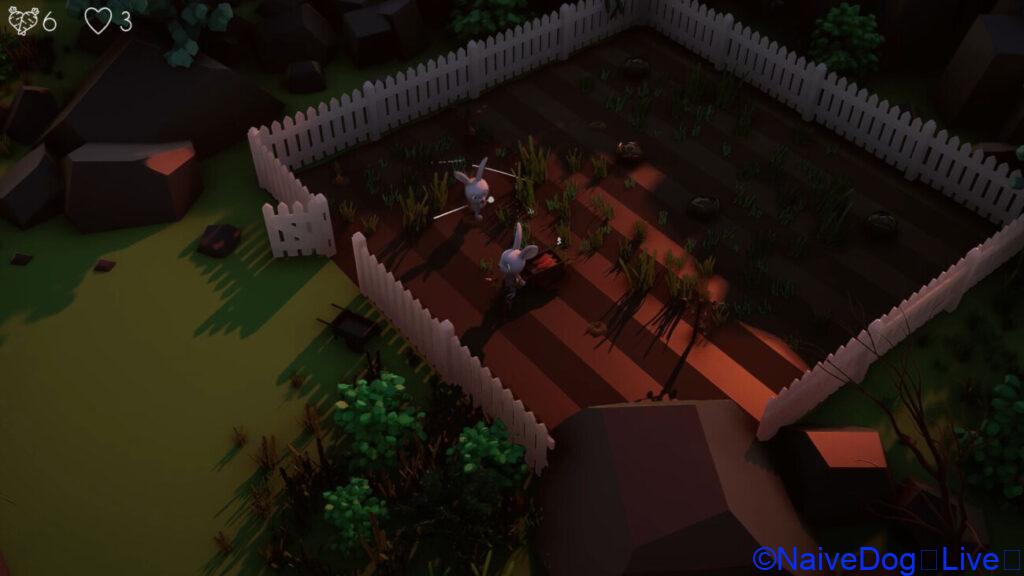 Developed by Nocebo, 'Bunny Game' is a cooperative survival game where up to 12 players can participate. In this game, players become adorable rabbits and collaborate with each other to collect resources to survive the winter. However, there are traitors among them. Will cooperation or betrayal lead you to victory?
The Depth of the Game: Taking on Multifaceted Objectives and Unknown Elements.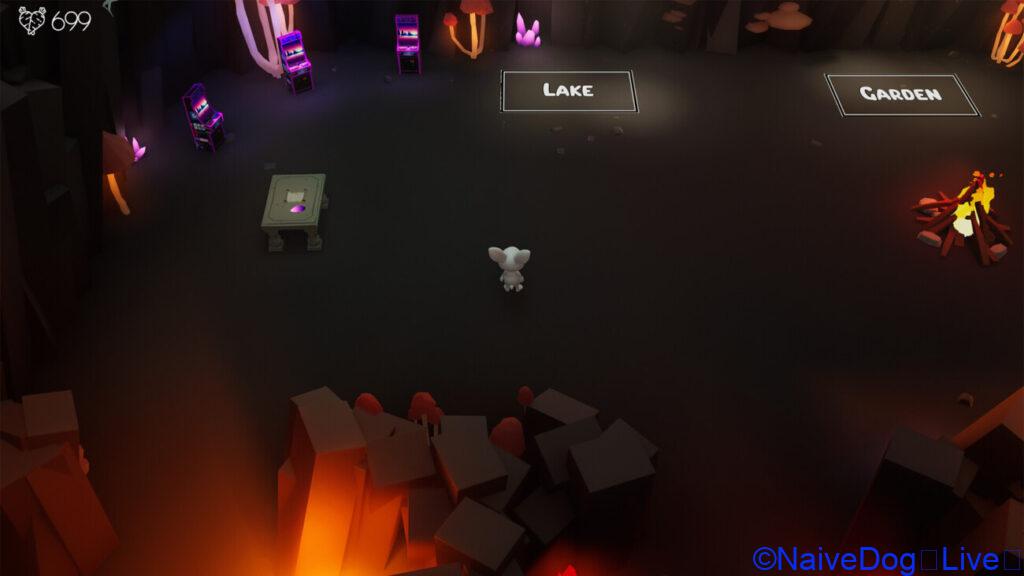 The game offers more than just carrot-collecting. It poses diverse sub-quests, such as escaping from eagles or messing with farmers. Even for those who play as traitors, unique sub-objectives are set. Currently, a demo version of this PC-compatible game is available on Steam.
Moreover, the dynamic changes in weather and time within the game world make exploration more dangerous and unpredictable. Effective use of resources enables unlocking new tools and upgrades, allowing adventures in new areas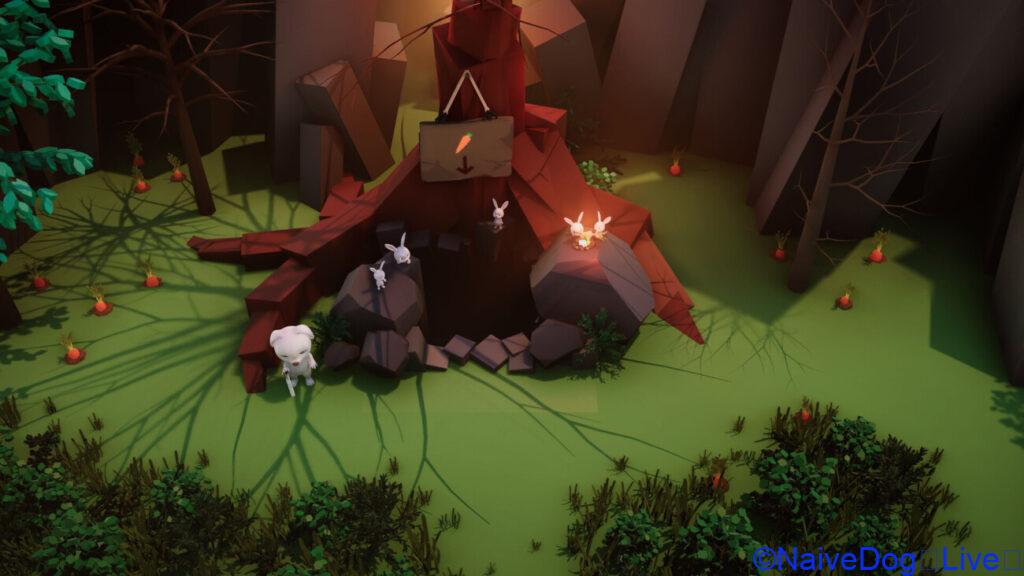 Overall, 'Bunny Game' offers more than just a survival game experience. It has depth and appeal, requiring both the need for cooperation to achieve certain goals and the insight to identify traitors. Your judgment and teamwork skills will surely be tested.
Official Website:Bunny Game (nocebo.games)
Reference:ウサギ人狼ゲーム『Bunny Game』正式発表、体験版配信中。裏切り者ウサギが紛れ込むなか冬に備えてニンジン集め - AUTOMATON (automaton-media.com)
System Requirements for "Bunny Game"
| Category | Minimum Requirements | Recommended Requirements |
| --- | --- | --- |
| Processor Type | 64-bit processor and operating system | 64-bit processor and operating system |
| OS | Windows 7, Windows 10, Windows 11 (Steam Deck Compatible) | - |
| Processor | 2-Core 2.4 GHz | 4-Core 3.2 GHz |
| Memory | 4 GB RAM | - |
| Graphics | NVIDIA GeForce GTX 970 (or equivalent) | NVIDIA GeForce GTX 1060 (or equivalent) |
| Network | Broadband Internet connection | - |
| Storage | 1 GB available space | - |
It's interesting to see an amusing line added towards the end on Steam.

チャットリーナ
No rabbits were harmed in the making of this video game.

このビデオゲームの制作過程でウサギは傷つけられていません。

Steam:Bunny Game (steampowered.com)

アイドリングベリー
That's the statement I was waiting to hear...
Please use this table to check if your system meets the game's requirements. Meeting the recommended requirements will ensure a more comfortable gaming experience.
A World Where Betrayal and Cooperation Intersect: 'Bunny Game' Trailer
Bunny Game - Gameplay trailer:Nocebo Games
Released on October 8, 2023, by Nocebo Games, the gameplay trailer for 'Bunny Game' artfully captures the essence of this online multiplayer social psychology game in just one minute. Of particular note is the announcement that a demo will be available during the Steam Next Fest.
The Slyness of Rabbits and the Influence of 'Amogus': The Depths of Gameplay
As suggested by the video's description that "rabbits are more cunning than they appear," this game offers more than just a cute video game experience. Emphasizing its aspects as a social psychology game, it also incorporates elements of betrayal found in games like "Amogus." This multifaceted nature clearly elucidates why the game is so attractive to many gamers interested in multiplayer and social psychology games.
This gameplay trailer serves as a valuable one-minute glimpse into the complex world of 'Bunny Game,' where elements like betrayal, cooperation, and social psychology are intricately intertwined.

アイドリングベリー
Indeed, this seems like a game well-suited for streamers that could potentially create as much buzz as Among Us.

アイドリングベリー
While I'm not keen on seeing the rabbits subjected to hardships, I'm definitely up for enjoying the game.
Affiliate Advertisement Notice

リップ
As always, we'd like to take a moment to share some announcements with you.
Razer Kraken Kitty RGB USB Gaming Headset
The Razer Kraken Kitty Gaming Headset is designed for PC users and comes in a Quartz Pink color. It features THX 7.1 Spatial Surround Sound for an immersive gaming experience. The headset also has Razer Chroma RGB lighting on the kitty ears and logo, which can interact with audience emoticons and alerts during live streams. For comfort, it has oval, cooling gel-infused cushions, and it also includes a retractable active noise-cancelling microphone for clear communication. The on-earcup controls allow for easy volume and THX Spatial adjustments. It connects via USB and is compatible only with Windows 10 64-bit systems for THX Spatial Audio.
Razer Viper Ultralight Ambidextrous Wired Gaming Mouse
The Razer Viper Gaming Mouse is an ultralight, ambidextrous mouse with a Quartz Pink finish. It features a high-precision 16K DPI optical sensor and second-generation optical mouse switches for faster response times. The mouse also offers customizable Chroma RGB lighting and eight programmable buttons. Its drag-free cord provides a wireless-like performance. It's designed for both left and right-handed users and allows for complex macro functions through Razer Synapse 3.
Base Station V2 Chroma Headphone Headset Stand Holder
The Base Station V2 Chroma is a Quartz Pink headset stand with Chroma RGB lighting that offers 16.8 million colors and various effects. It has a non-slip, rubber bottom for stability and a detachable base for portability. The stand includes two USB 3.1 charging ports and a 3.5mm audio jack combo port with built-in 7.1 surround sound DAC. It's universally compatible and designed to fit all sizes of headphones. The stand has enhanced height and an all-new aluminum construction.
These summaries should give you a good overview of each product's key features and benefits.
Other Indie Games

チャットリーナ
Thank you for your continued support. Here's the link for you to explore.
Sushi beckons us into a world of complex flavors that emerge from its simple components. At the heart of this Japanese cuisine is the pairing of rice with mainly seafood, with nigiri sushi being particularly popular. The tradition of sushi, often enjoyed ...