アイドリングベリー
Become a detective and solve the case.
Scene Investigators: Uncover the Truth Behind the Clues.
A deductive reasoning game for fans of the true crime genre. This is a full-fledged criminal investigation game. Players themselves will infer the likely motives behind the incident from the evidence left at the scene, and will work to uncover what exactly happened.

Steam:Scene Investigators (steampowered.com)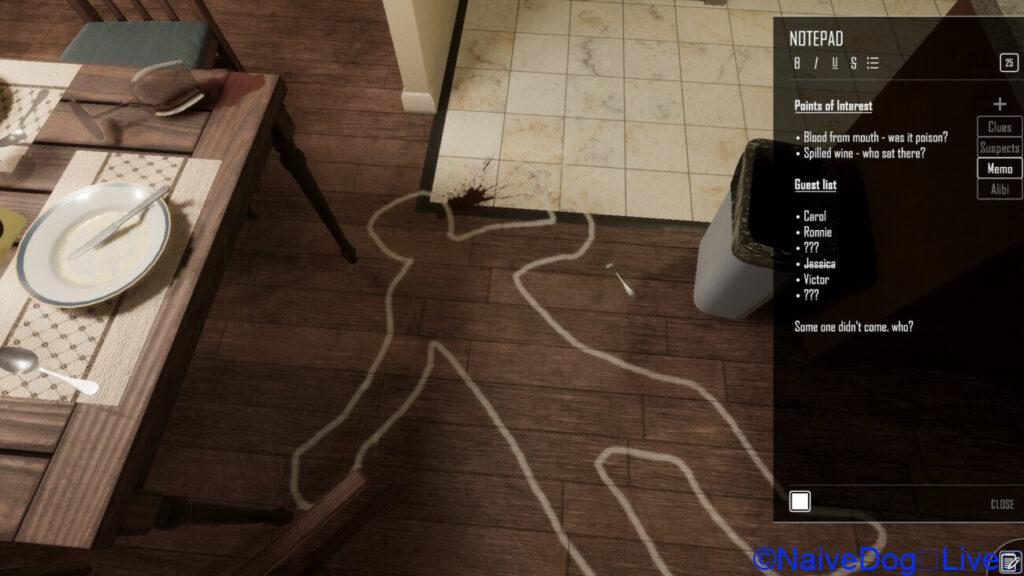 Released on October 24, 2023, by EQ Studios, 'Scene Investigators' is a deductive reasoning game that's perfect for fans of detective movies, true crime, and escape room puzzles. In this game, you embark on a journey to become a Scene Investigator as a trainee. You are given multiple case files as tests, and your goal is to solve them and earn the highest rating.
The gameplay starts with analyzing crime scenes, formulating hypotheses, and ultimately reaching conclusions. Through this process, you can verify whether your deductions are accurate. This allows players to have a simulated experience of what it's like to be a real detective. Especially for those who are passionate about solving cases, this game will likely further fuel that enthusiasm
Here, we will provide additional information about deductive reasoning.
ブルネット
Deductive reasoning is a method of logically deriving specific conclusions from general premises. This form of reasoning is 'necessary' and can yield 'absolutely' accurate conclusions, provided that the premises are true. This distinguishes it from inductive reasoning, where the relationship between premises and conclusion may only be 'probable.'
A typical format of deductive reasoning is called 'syllogism.' For example, from the general premise that 'all humans will eventually die,' and the specific premise that 'Socrates is a human,' one can deduce the conclusion that 'Socrates will eventually die.'
This reasoning process can also be formally expressed using symbols or numbers, forming the basis of general logic. However, if the premises are incorrect, the conclusion may also be incorrect. Therefore, the accuracy of the premises is extremely important
Game Overview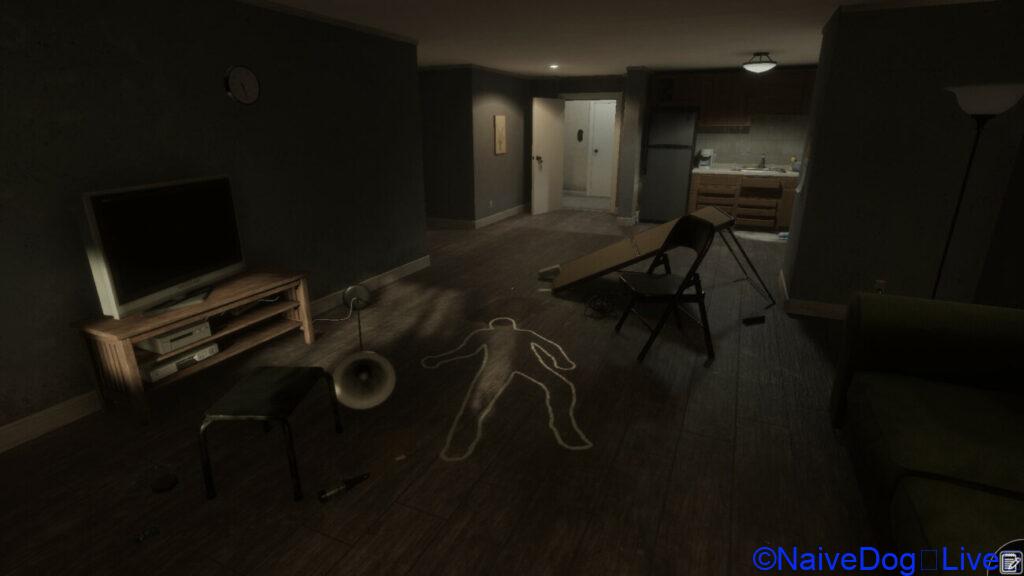 Scene Investigators" is a meticulous detective game designed for those captivated by detective movies, the true crime genre, and escape room puzzles. As a scene investigator, players take on the role of meticulously analyzing crime scenes and connecting evidence to solve cases.
The game goes beyond merely clarifying what happened; it also explores the relationship between the perpetrator and the victim. The primary tools for players are keen observational skills, mental agility, and everyday wisdom.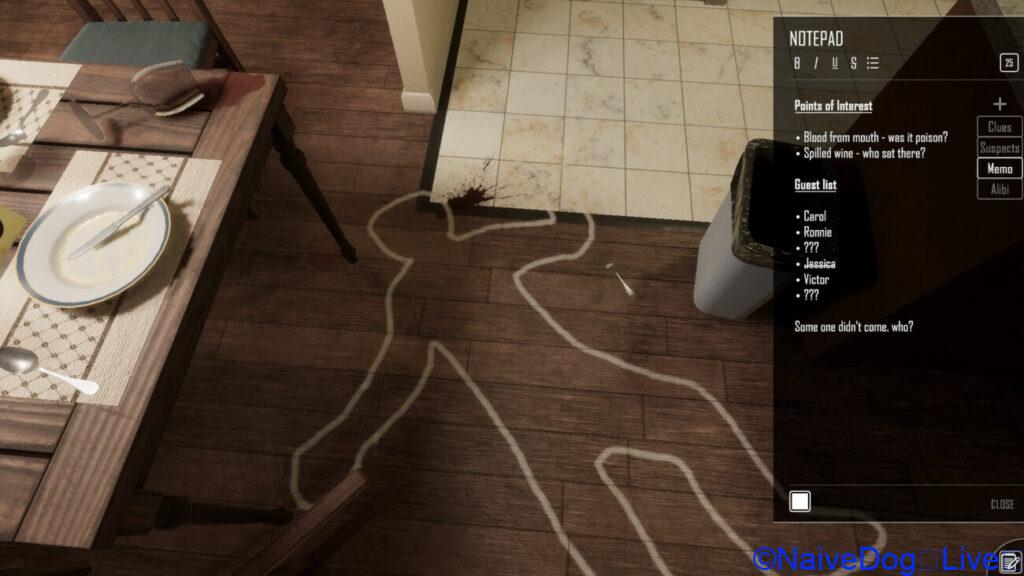 Of particular note is the system of 'calculated assumptions' based on the 70/30 rule. Not all evidence necessarily exists at the scene. Therefore, players must rely on their own intuition and assumptions to fill in the missing information.
Moreover, the game has a high level of social interaction, allowing for a deeper sense of satisfaction in solving cases when played with friends or family. Each player may provide clues or information that others may have overlooked.
In terms of gameplay, this title places more emphasis on reasoning based on observation and assumptions compared to its predecessor, "The Painscreek Killings." This allows players to hone a diverse set of skills necessary for solving cases.
The Painscreek Killings: Getting Closer to the Truth of an Unsolved Case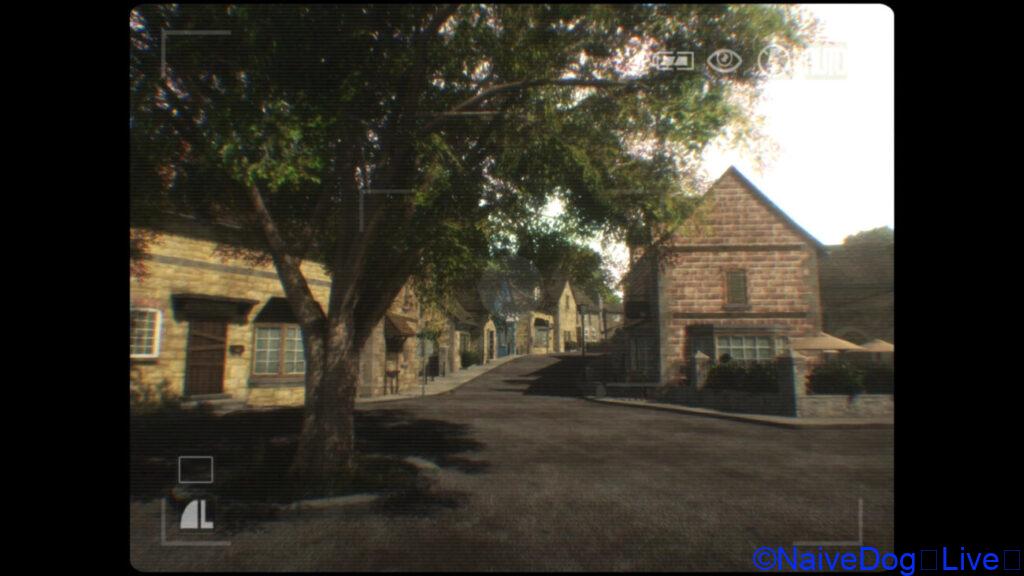 Developed by EQ Studios, "Scene Investigators" stands apart from the company's previously released adventure game, "The Painscreek Killings." In the latter, players assume the role of journalist Janet, investigating mysterious murders and supernatural events in an abandoned town. On the other hand, "Scene Investigators" offers gameplay that mimics real-world detective work. Players gather evidence, find connections, and unravel who killed Vivian Roberts.
This game provides an experience that goes beyond a mere walking simulator. Players can enjoy a captivating story with the freedom to explore while solving detective-like puzzles that don't hold their hand. Taking photos for articles is also an important element within the game.
"The Painscreek Killings" is available on Steam for $19.99 and supports Japanese. However, "Scene Investigators" takes a different approach, offering players a new kind of detective experience.
SteamDemo「Scene Investigators」
How to Solve Scene Investigators Steam Demo (with hints):Mojoverse Games
Video Content
This 6-minute and 2-second video, released by the Mojoverse Games channel on February 19, 2021, offers a specialized guide to the Steam demo version of "Scene Investigators." The game is a simulation that blends elements of murder mystery and investigation games, and it's also gaining attention as an indie game. It's particularly appealing to those interested in the true crime genre.
Within the video, useful tips and insights are interwoven for viewers on how to collect evidence at crime scenes and analyze underlying motives. However, the video doesn't provide specific answers required in the game. If detailed solutions are needed, it's possible to contact the video's creator directly.

アイドリングベリー
While there are games that involve thoroughly investigating scenes to solve cases, the focus on detailed reasoning is rare.

アイドリングベリー
It might be more enjoyable to play the game yourself before watching any gameplay videos or walkthroughs.
2023 © EQ Studios. All rights reserved. All other trademarks and copyrights are the properties of their respective owners.
Regular Announcement (Affiliate Advertisement)

リップ
As always, I'd like to take this opportunity to make an announcement.
Images courtesy of Amazon.
HP Omen 16-N000 Gaming Laptop: A Powerhouse for Gamers and Multitaskers
Unleash your gaming and multitasking potential with the HP Omen 16-N000, featuring an 8-core Ryzen 7 6800H processor that clocks up to 4.7 GHz. Coupled with 64GB of high-speed DDR5 RAM and a 2TB NVMe M.2 SSD, this laptop ensures smooth gameplay and efficient multitasking.
Visuals come to life on a stunning 16.1-inch Full HD display with a 144Hz refresh rate, 7ms response time, and 100% sRGB color gamut. The anti-glare IPS panel with 300 nits brightness minimizes eye strain, offering a more comfortable gaming experience.
Connectivity options are abundant, including two USB Type-C ports with Power Delivery and DisplayPort capabilities, one USB Type-A port with power-off charging, and an additional USB Type-A port. The laptop also features an RJ-45 Ethernet port, an HDMI v2.1 output, and a combo headphone-mic jack.
Additional features include a 4-zone RGB backlit keyboard, a 720p HD webcam, and a 70Wh 4-cell lithium-ion battery. Measuring 9.76 x 14.53 x 0.91 inches and weighing 5.33 pounds, the laptop comes in a sleek Micro Silver finish. It ships with a 280W AC adapter and a complimentary 32GB USB drive. Enjoy peace of mind with a one-year warranty from HP within the United States.