スクラッチ
Whoa! This indie game is making quite the buzz.

スクラッチ
Just to be clear, I absolutely love this work. I used to collect its plush

スクラッチ
In this world, some people just want to break the most beautiful things. If they get mad, just laugh it off.
Embark on a new adventure with Winnie the Pooh, but this time from inside his body! You become a virus existing within Winnie, capturing cells to create mutations and special abilities. Refine his primitive form, adapt for survival, and make sure you're not contained by his friends. They don't understand our gift... it's time to share it with them.

Steam:Winnie's Hole (steampowered.com)
Winnie's Hole: A Devil's Hole?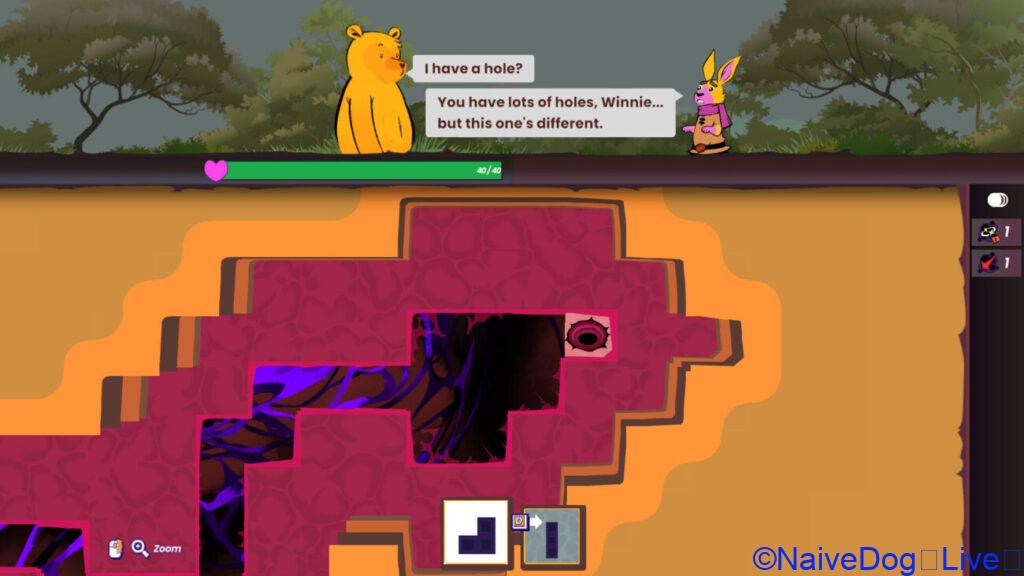 You are a virus inside Winnie. Capture cells to create mutations. Choose powerful combinations from your options and transform your host into a monstrous entity. You can become a tentacled terror, a sturdy monster with a spine, or even a poisonous beast!
Game Overview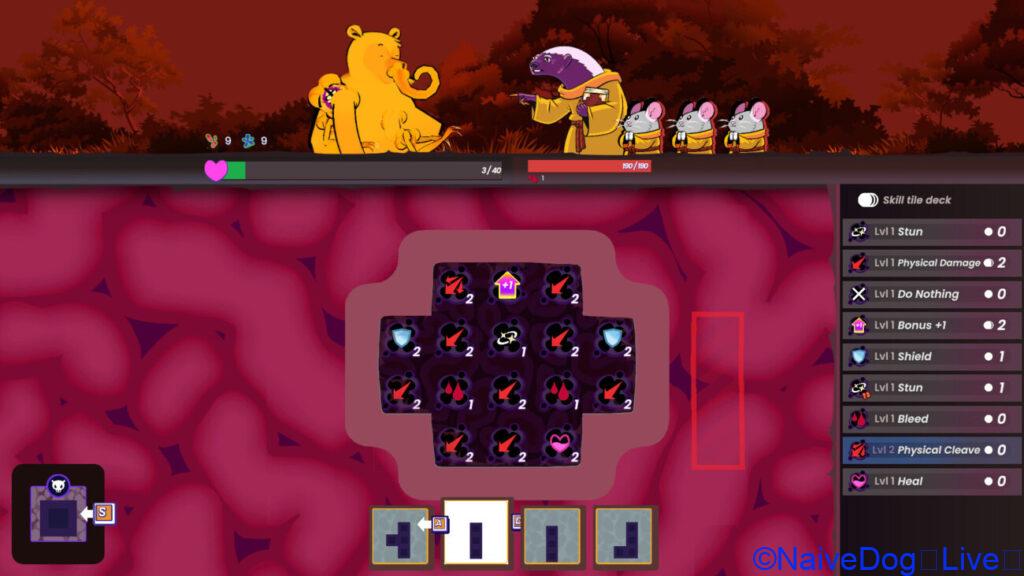 Explore the unknown world inside the host, find new cells, and decide the direction of evolution. By collecting resources, you can unlock various special abilities. Specializing your host in a specific direction is also a viable strategy for survival. Another goal is to infect other organisms to find the ultimate host. As your influence grows, acquire new hosts and master diverse playstyles.
The fun is infectious. So spread the joy to your friends and surprise them!
About the Developer 'Twice Different'
Twice Different is an indie game development studio based in Australia. They specialize in dark and challenging roguelike games. The founder, Simon Boxer, was originally a renowned concept artist in the gaming industry.
Their notable work, "Winnie's Hole," was developed in response to the original Winnie the Pooh becoming public domain. In this game, players invade Winnie the Pooh's body as a virus and transform him into a terrifying entity covered in tentacles and multiple mouths.
Public domain refers to the absence or expiration of intellectual property rights like copyrights or patents.
ブルネット
It allows anyone to freely use or modify the work, although caution is needed depending on the country or region.
ブルネット
Furthermore, Twice Different has previously showcased a game called "Ring of Pain" at Gamescom's Indie Arena. This turn-based card game starts with the player in a state of confusion, choosing whom to trust as the game progresses. It also serves as a canvas for projecting one's fears and delusions, making it a story of growth.
Winnie's Hole: Official Announcement Trailer
Winnie's Hole - Official Announcement Trailer :Twice Different
Video Overview
The 45-second video titled "Winnie's Hole - Game Announcement Trailer," released by Twice Different's YouTube channel on June 6, 2023, encapsulates the allure of the new game "Winnie's Hole." It has already surpassed 37,667 views, indicating high interest.
The trailer reveals the unique game concept where players become a virus invading Winnie the Pooh's body. The main activities in the game involve capturing cells to grow and transform Winnie the Pooh himself. Wishlist registration on Steam is also recommended.
According to the video transcript, phrases like "Limbs and Jaws, teeth and Claws" are used, adding depth and variety to the game. This game sets itself apart from traditional Winnie the Pooh works and promises a new entertainment experience.
Video Comments and Public Reaction Summary
Public reactions to this video are diverse, with numerous intriguing insights being shared. Fans of Twice Different's previous work, "Ring of Pain," are showing high expectations and interest in this new project. Particularly, the innovative incorporation of Winnie the Pooh becoming public domain has been well-received.
On the other hand, concerns about introducing horror elements to such an iconic character cannot be ignored. Some comments suggest that Twice Different has enough talent to create original content, questioning the need to use Winnie the Pooh at all.
Furthermore, there's considerable interest in the game's artwork and play mechanics, to which the developers are actively responding. Especially since Winnie the Pooh has entered the public domain, there are high expectations for new story developments and unique interpretations.
Overall, the video and the game behind it are drawing attention from many, despite the divided opinions. Such multifaceted reactions only heighten interest in how the game will evolve in the future.

スクラッチ
Given that it's based on a globally popular work, there's bound to be a fair share of negative opinions.

スクラッチ
But hey, the intriguing element of controlling an internal virus to freely mutate the character is pretty cool, don't you think?

スクラッチ
Ha! How do they even come up with ideas like this? The minds of indie game developers are the real horror, aren't they?
Affiliate Advertisement Notice

リップ
As always, we'd like to take a moment to share some announcements with you.
Razer Kraken Kitty RGB USB Gaming Headset
The Razer Kraken Kitty Gaming Headset is designed for PC users and comes in a Quartz Pink color. It features THX 7.1 Spatial Surround Sound for an immersive gaming experience. The headset also has Razer Chroma RGB lighting on the kitty ears and logo, which can interact with audience emoticons and alerts during live streams. For comfort, it has oval, cooling gel-infused cushions, and it also includes a retractable active noise-cancelling microphone for clear communication. The on-earcup controls allow for easy volume and THX Spatial adjustments. It connects via USB and is compatible only with Windows 10 64-bit systems for THX Spatial Audio.
Razer Viper Ultralight Ambidextrous Wired Gaming Mouse
The Razer Viper Gaming Mouse is an ultralight, ambidextrous mouse with a Quartz Pink finish. It features a high-precision 16K DPI optical sensor and second-generation optical mouse switches for faster response times. The mouse also offers customizable Chroma RGB lighting and eight programmable buttons. Its drag-free cord provides a wireless-like performance. It's designed for both left and right-handed users and allows for complex macro functions through Razer Synapse 3.
Base Station V2 Chroma Headphone Headset Stand Holder
The Base Station V2 Chroma is a Quartz Pink headset stand with Chroma RGB lighting that offers 16.8 million colors and various effects. It has a non-slip, rubber bottom for stability and a detachable base for portability. The stand includes two USB 3.1 charging ports and a 3.5mm audio jack combo port with built-in 7.1 surround sound DAC. It's universally compatible and designed to fit all sizes of headphones. The stand has enhanced height and an all-new aluminum construction.
These summaries should give you a good overview of each product's key features and benefits.
Other Indie Games

チャットリーナ
Thank you for your continued support. Here's the link for you to explore.
Sushi beckons us into a world of complex flavors that emerge from its simple components. At the heart of this Japanese cuisine is the pairing of rice with mainly seafood, with nigiri sushi being particularly popular. The tradition of sushi, often enjoyed ...