スクラッチ
A unique game reminiscent of the international version of "Tag" is generating buzz.
Oni Station is a horror game with roguelike and arcade elements where you pilot a train to outrun the creature chasing you. Carefully plan which stations to stop, search for resources and, above all, how far can you survive?

Steam Oni Station (steampowered.com)
OniSration: Always be on your guard.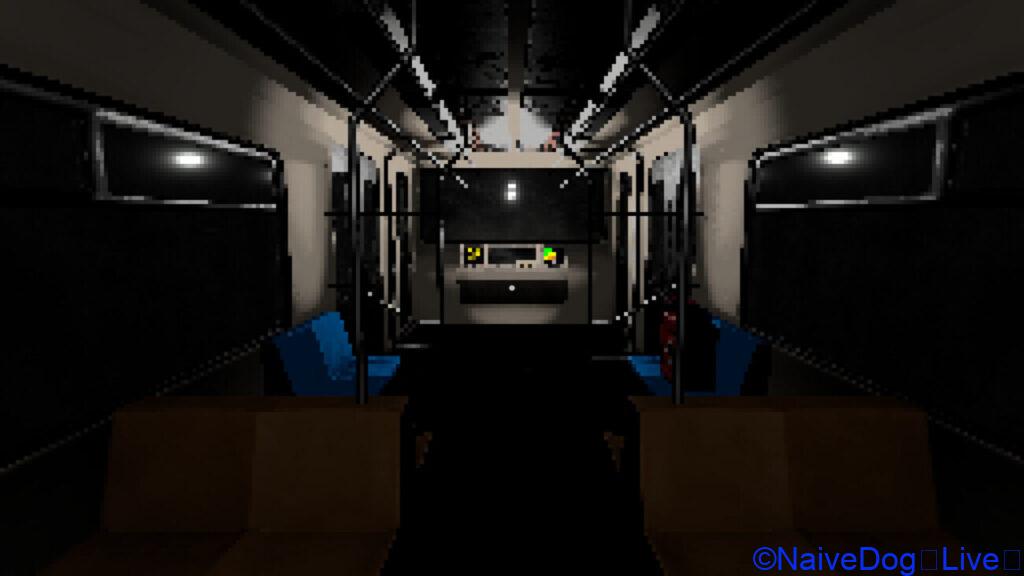 Game Introduction: You abruptly awaken inside a train, your memories a muddled fog. Directly in front, the control panel's fuel gauge steadily decreases. What's unmistakable is the unsettling entity pursuing you and the paramount importance of maintaining fuel.
Oni Station' involves strategically selecting stations for refueling while fleeing an encroaching creature. With elements of roguelike and arcade intricately combined, how far can you possibly survive?
Game Summary
Oni Station has been released!

Are you ready to face the Oni in an infinite amount of procedurally generated stations?

Go to Steam buy it!https://t.co/jKzvwCVk9j#TrailerTuesday #indiegames pic.twitter.com/TuGyDQSc7O

— Tavern Tale Studio (@TavernTaleStd) October 3, 2023
Traverse diverse stations, securing crucial resources such as fuel and batteries. An eerie entity persistently pursues, promising an adventure full of mysteries. Time is of the essence, demanding judicious actions. On the online leaderboards, test your mettle against other players' endurance.
Reference Site:Tavern Tale Studio(taverntalestudio) - Official - Linktree
Game Reception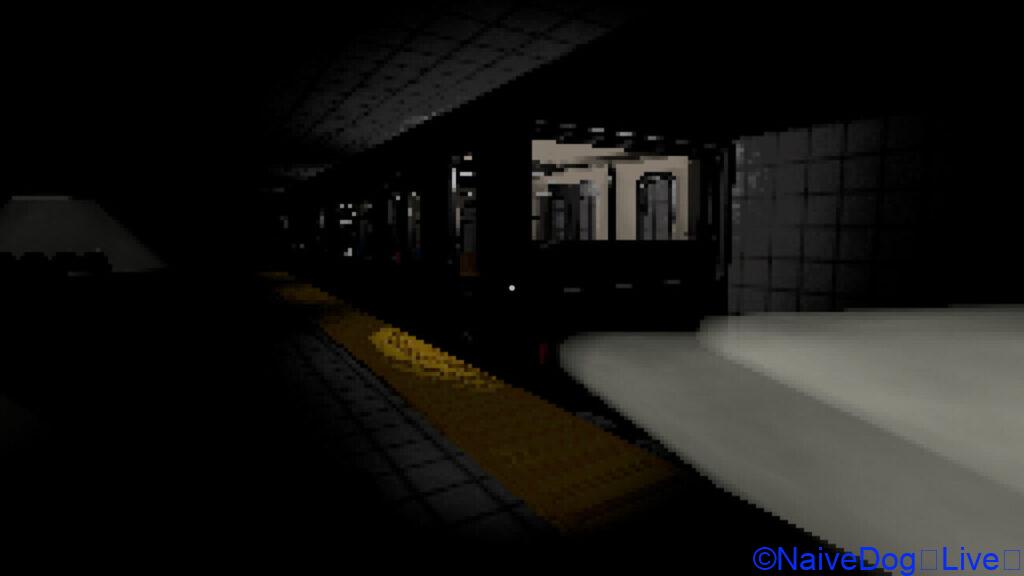 Game Excitement: Numerous users have expressed that the game provides a rush akin to an adrenaline surge. The challenge of time management and spatial awareness stands out among feedback.
Authentic roguelike elements are incorporated, leading each playthrough to a potential demise.
The game's objective is to traverse infinite stations and journey as far as possible.
Stations serve as resource hubs to search for fuel and other items.
Gacha coins can be utilized in the train's rear machine to acquire random items.
Improvement Points: Feedback from several players indicates the need for certain game refinements. Recommendations include adjusting the pixel filter and adding both FOV and brightness sliders.
Game Review: A considerable user base has praised the game for its replay value and distinctiveness. Some have even highlighted it as their top roguelike game on Steam.
Bugs/Issues: User feedback indicates the emergence of certain bugs and challenges during gameplay. Issues include uncollectable items, battery glitches, and challenges in amulet functionality.
Game Enjoyment: A myriad of users have conveyed their delight with the game. Some testimonials specifically dub the game as "incredibly engaging and scary.
Gameplay footage by horror game aficionados.
Video Overview
From the channel "Gatchiman, who rarely jumps and constantly indulges in horror games," a fresh video has surfaced. Debuted on October 6, 2023, this footage, dubbed "​2​Evading the Encroaching Demon + Roguelike," has an impressive runtime of about an hour and has garnered a whopping 208,586 views.
Gatchiman dives into the horror gameplay of "Demon Station (Oni Station)." In this pursuit, players command a train, fleeing from a looming demon. The key is to refuel and stock up on items at various stations. Introducing roguelike dynamics, it challenges players with decisions on stopping points and item choices.
The video underscores the game's progression, tactical depth, and the pivotal role of managing fuel and items. Further, roguelike components amplify the suspense. It's a must-watch for horror aficionados and dedicated Gatchiman followers. This footage offers a captivating insight into Gatchiman's distinctive gameplay and game mastering techniques.

スクラッチ
Its straightforward mechanics juxtaposed with the looming unpredictability of an attack make the game irresistibly tense.

スクラッチ
Oni Station": A horror experience infused with roguelike dynamics.
Affiliate Advertisement Notice

リップ
As always, we'd like to take a moment to share some announcements with you.
Razer Kraken Kitty RGB USB Gaming Headset
The Razer Kraken Kitty Gaming Headset is designed for PC users and comes in a Quartz Pink color. It features THX 7.1 Spatial Surround Sound for an immersive gaming experience. The headset also has Razer Chroma RGB lighting on the kitty ears and logo, which can interact with audience emoticons and alerts during live streams. For comfort, it has oval, cooling gel-infused cushions, and it also includes a retractable active noise-cancelling microphone for clear communication. The on-earcup controls allow for easy volume and THX Spatial adjustments. It connects via USB and is compatible only with Windows 10 64-bit systems for THX Spatial Audio.
Razer Viper Ultralight Ambidextrous Wired Gaming Mouse
The Razer Viper Gaming Mouse is an ultralight, ambidextrous mouse with a Quartz Pink finish. It features a high-precision 16K DPI optical sensor and second-generation optical mouse switches for faster response times. The mouse also offers customizable Chroma RGB lighting and eight programmable buttons. Its drag-free cord provides a wireless-like performance. It's designed for both left and right-handed users and allows for complex macro functions through Razer Synapse 3.
Base Station V2 Chroma Headphone Headset Stand Holder
The Base Station V2 Chroma is a Quartz Pink headset stand with Chroma RGB lighting that offers 16.8 million colors and various effects. It has a non-slip, rubber bottom for stability and a detachable base for portability. The stand includes two USB 3.1 charging ports and a 3.5mm audio jack combo port with built-in 7.1 surround sound DAC. It's universally compatible and designed to fit all sizes of headphones. The stand has enhanced height and an all-new aluminum construction.
These summaries should give you a good overview of each product's key features and benefits.
Other Indie Games

チャットリーナ
Thank you for your continued support. Here's the link for you to explore.
Sushi beckons us into a world of complex flavors that emerge from its simple components. At the heart of this Japanese cuisine is the pairing of rice with mainly seafood, with nigiri sushi being particularly popular. The tradition of sushi, often enjoyed ...