バイラル
"Chicken FOX, over and out! It's do-or-die time — breakin' free from the slaughterhouse starts now!"
Escape to Flight: Inside the World of 'Saborus'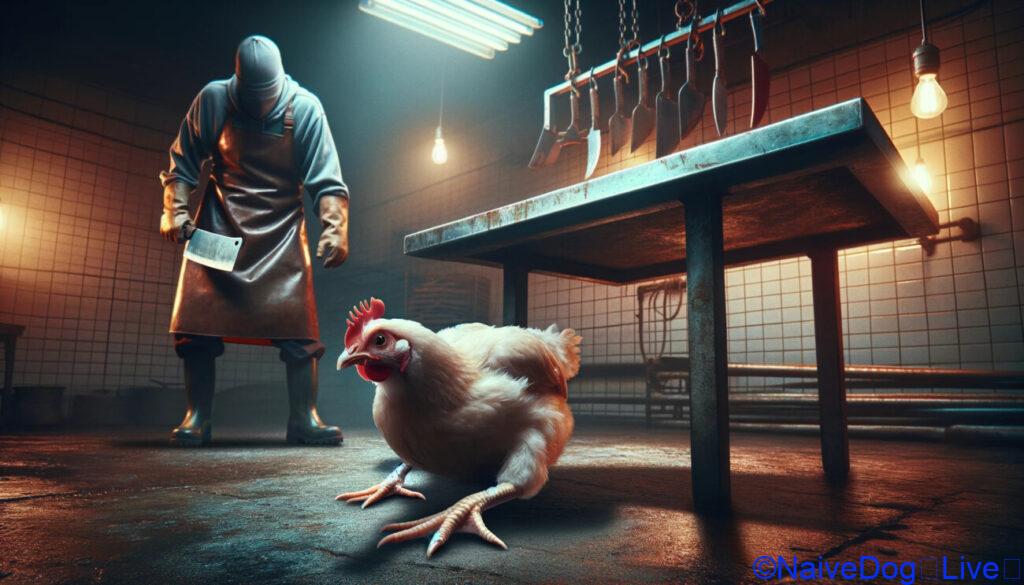 'Saborus,' a fresh horror spectacle unveiled by QUByte Interactive, casts players as Giselle, a plucky hen daring to defy the slaughterhouse's dread. The game's announcement trailer, a heart-pounding 73 seconds released on October 26, 2023, has already hit 15,869 views, buzzing through the gaming community. With its unbelievably lifelike graphics and chilling ambiance, 'Saborus' promises to dish out suspense and shivers in spades. Eager gamers can look out for its release on Nintendo Switch, PS4, PS5, Xbox One, Xbox Series S|X, and Steam soon.
Source::ニワトリ大脱走ホラーゲーム『Saborus』発表。食肉加工場で逃げまわり、鶏肉になる運命を避ける - AUTOMATON (automaton-media.com)
Bravery Takes Wing: 'Saborus' Gameplay Experience
Saborus - Announcement Trailer | Nintendo Switch, PS4, PS5, Xbox One, Xbox Series S|X and Steam:QUByte Interactive
In 'Saborus,' players embody a chicken sprinting through a carnivorous labyrinth, plotting the ultimate escape from human clutches. This isn't just any run-of-the-mill flight; it demands quick wits and strategic savvy. Utilize the small stature of a chicken to hide, hurdle obstacles, and find fleeting respite from your pursuers. With a peck, interact with your environment to overcome hurdles. Developed by HIGH ROOM and to be published by QUByte Interactive for PC (Steam) and various consoles, the release date is a mystery yet to hatch.
A Visionary Helmsman in Gaming: QUByte Interactive's Role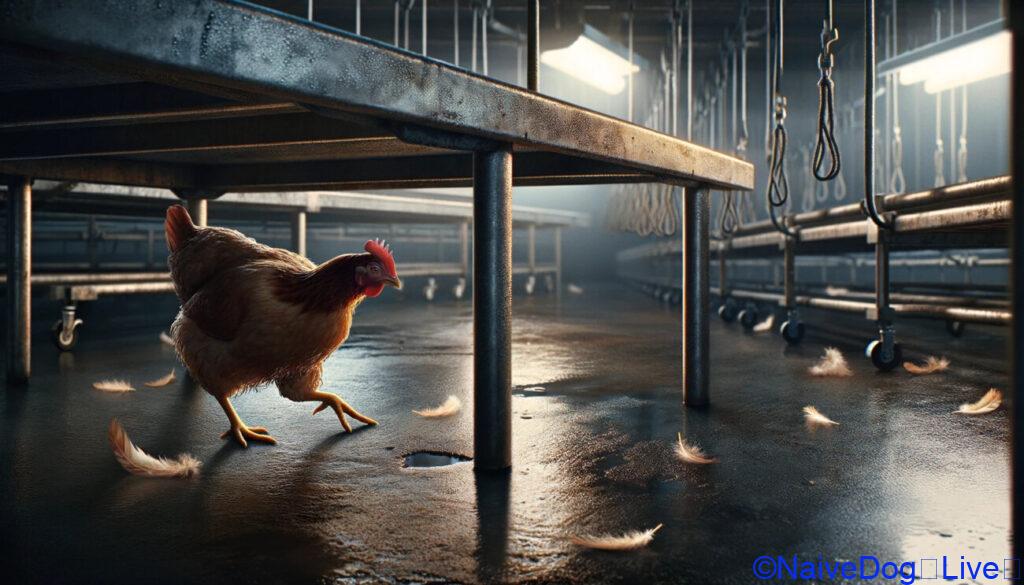 Hailing from Brazil, QUByte Interactive is an indie game development powerhouse with a portfolio over 100 titles strong. Not just creating their own, they offer outsourcing services to fellow creators and business partners, catering to the diverse cravings of the gaming world. They're on a quest to surpass industry standards with their tech wizardry, making game porting possible across all platforms and championing the challenges indie studios face with their publishing acumen, especially in the console arena.
From Retro to Revolutionary: QUByte Interactive's Gaming Trove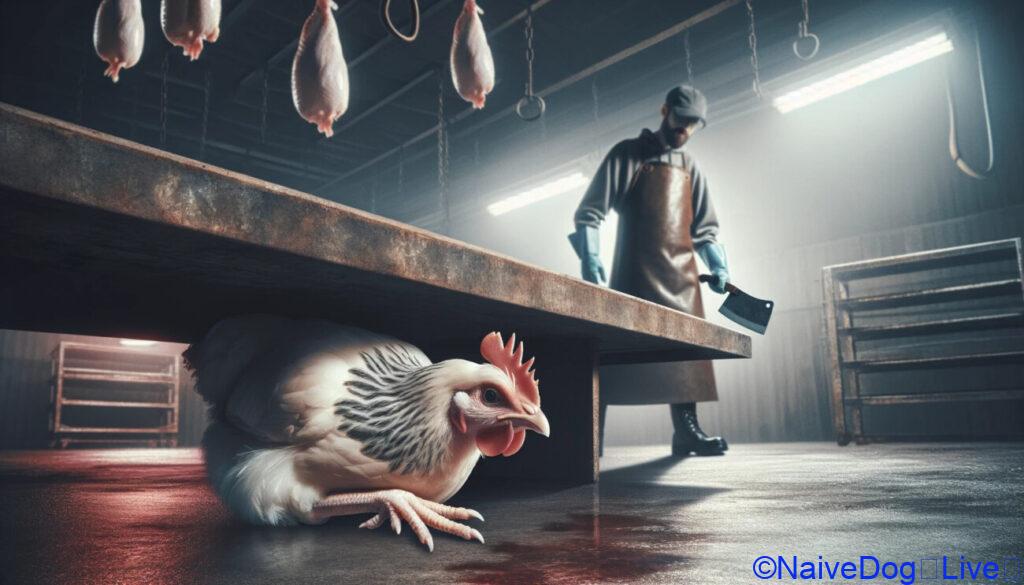 QUByte Interactive bridges past and present, breathing new life into retro titles and fostering indie innovations. Their QUByte Classics line rejuvenates golden oldies like Piko Interactive's treasures for today's consoles. As Brazil's gaming artisans and Latin America's largest console publisher, QUByte is steering the industry's growth, striving for game access and optimization across major platforms. Their mission: to propel the gaming world forward through partnerships.

バイラル
"We won't let humans dictate our fate! Let's band together for the peace and freedom of our feathered friends!"
"Keep it real — it's just a game, after all."

アイドリングベリー
Affiliate Advertisement Notice

リップ
As always, we'd like to take a moment to share some announcements with you.
1. Razer Blade 18 Gaming Laptop: Beyond the Desktop Limits
Preview: Think you've experienced the best gaming experience? Think again. Dive into the heart of the Razer Blade 18, where power meets portability.
In the dynamic world of gaming, the Razer Blade 18 is a force to be reckoned with. It's not merely a laptop; it's a testament to what desktop-level performance looks like in a portable design. At its core is the NVIDIA GeForce RTX 4080, harmoniously in sync with the newest Intel 13th Gen Core i9 HX processor. Its 18-inch QHD+ screen transports you to different universes, while the 5MP webcam and THX Spatial Audio-supported 6-speaker system make interactions more vivid than reality. Indeed, the Razer Blade 18 doesn't just keep up with your gaming needs; it sets the pace.
---
2. Razer Edge WiFi Gaming Tablet: The Ultimate Gaming Handheld
Preview: When precision and speed define your gaming style, the Razer Edge is your ideal gaming ally.
Step into the gaming future with the Razer Edge, a handheld tailored for the modern gamer. The heart of this beast, the Snapdragon G3x, ensures an unbeatable gaming experience. Couple that with the 144Hz AMOLED display, and you have the perfect blend of speed and clarity. With the Kishi V2 Pro, a console-quality controller, every Android game or Xbox Game Pass session is a spectacle. The Razer Edge doesn't just play the game; it revolutionizes the way you experience it.
---
3. Razer Kraken Kitty V2 Pro Wired RGB Headset: Ears, Lighting, and Action!
Preview: Express yourself like never before in streams, with flair, light, and impeccable sound.
As a streamer, your persona is unique. The Razer Kraken Kitty V2 Pro ensures it shines brighter and cuter than ever. Customizable with three interchangeable ear designs, whether you're in a kitty, bear, or bunny mood, this headset embodies you. The stream-reactive lighting is not just a visual treat but a gateway to unparalleled audience engagement. And, with its HyperClear Cardioid Mic, every word you utter is a note of clarity. The Kraken Kitty isn't just about style; it's about making an unforgettable statement.

リップ
As you venture into the gaming world, remember, with Razer's masterpieces at your side, you're always one step ahead. The game has evolved, and so have the tools. Choose Razer, and redefine your gaming narrative.
Other Indie Games

チャットリーナ
Thank you for your continued support. Here's the link for you to explore.
Sushi beckons us into a world of complex flavors that emerge from its simple components. At the heart of this Japanese cuisine is the pairing of rice with mainly seafood, with nigiri sushi being particularly popular. The tradition of sushi, often enjoyed ...