スクラッチ
You've heard of those falling watermelon games, right? Well, this one's different—here, the watermelon itself ascends
Hans, fizik odaklı bir parkur macerasıdır. Yalnız karpuz Hans ile birlikte gökyüzüne yükselin. Tehlikeli platformlarda gezinin, zamanı yavaşlatarak fiziğe meydan okuyun, düşmemeye çalışın ve insanlıkla yeniden birleşme hayalini kovalayın. Kaydetme yok. Zıpla, başarısız ol, adapte ol ve tekrar zıpla.

Hans' is a thrilling parkour adventure game with a focus on physics. Join Hans the watermelon as we aim for the skies. Navigate through hazardous platforms, slow down time, and challenge the laws of physics. Watch your step to avoid falling, all while chasing the dream of reconnecting with humanity. There's no save feature, so if you mess up a jump, learn from it and try again. Challengers, are you ready?

Steam:Hans (steampowered.com)
"Hans": A Physically Adventurous Tale Woven by a Lonely Watermelon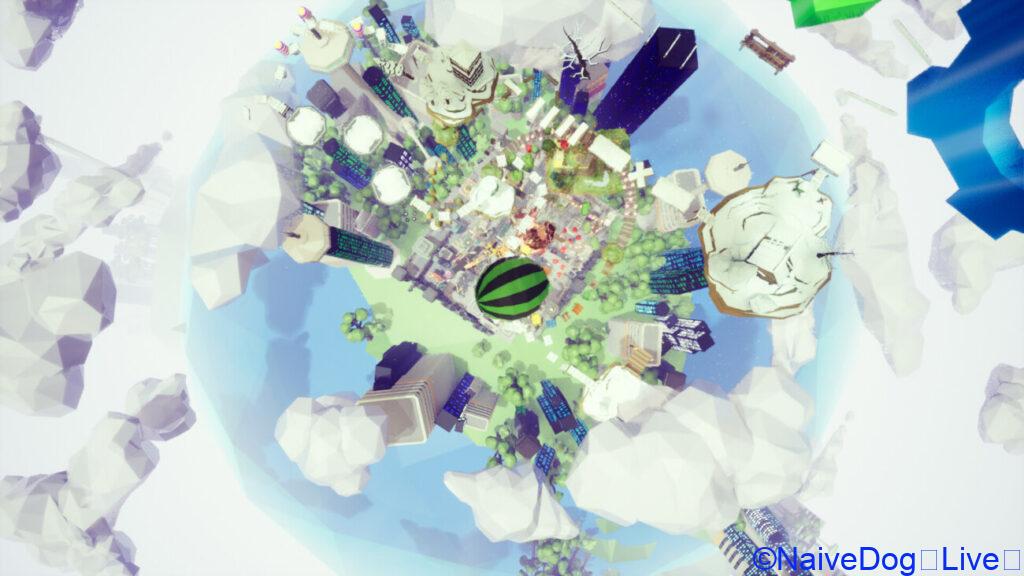 "Hans" is a parkour adventure game grounded in physics, featuring an immortal protagonist shaped like a watermelon named Hans. Set on Earth after humanity has ventured into space, Hans rolls and ascends skyward, chasing after humankind. This game was developed by Ataberk Palacıoğlu (also known as at0m) and Caner Pekgönenç, co-founders of the Turkish game studio Wendigo Games.
Challenge and Strategy: A Battle Against Physics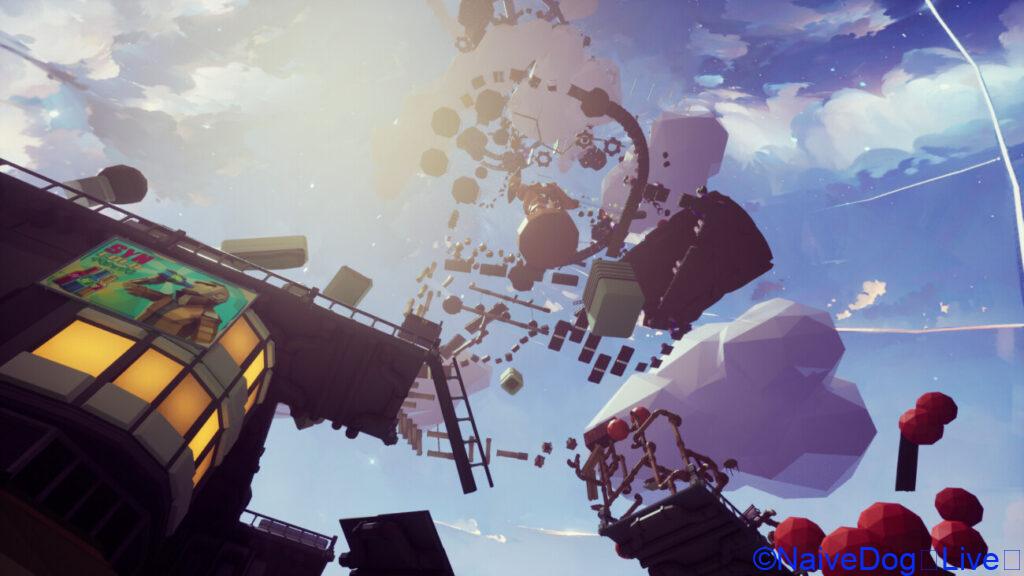 "Players must navigate Hans through various environments like floating skyscrapers, trees, and flying cars while defying gravity. You'll encounter rotating platforms and cannons that add unpredictable elements to Hans' movements. Additionally, there's a slow-motion feature to help you clear challenging sections. Since the game lacks a save function, every move is crucial."
Multifaceted Gameplay: Customization and Music Enhance Immersion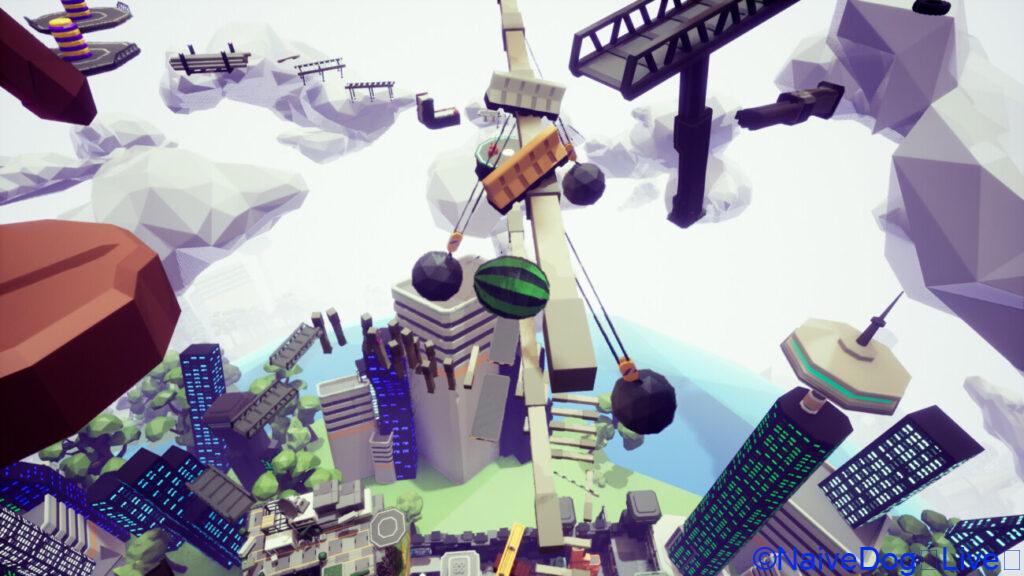 Treasure chests scattered throughout the game allow you to change Hans' appearance. Moreover, the background music evolves as players ascend, enhancing the game's atmosphere. There's also a timer function for some friendly competition
Interested individuals can find a demo version on Steam. To clear this game, you'll need to feel, act, think, and roll like a watermelon. Why not accept the challenge and experience a cosmic adventure, as you battle against the laws of physics with our fruity protagonist?"
Behind the Scenes of Game Development Unveiled by the at0m Channel
DÜNYANIN EN ZOR OYUNUNU YAPTIM!:at0m
The Complete Development Process of 'Hans' and Multifaceted Game Production Techniques
If you're interested in game development, this 18-minute video published by the YouTube channel at0m on September 30, 2023, might be the answer you've been searching for. It offers an in-depth explanation of the game 'Hans' and even provides links to its Steam page and Discord server
Particularly noteworthy is the deep insight this video offers into mobile game development (oyun yapımı mobil), Unreal Engine 4 (oyun yapımı unreal engine 4), and Unity (oyun yapımı unity). If these keywords resonate with you, this video was likely made for you.
With about 291,544 views already, many game developers and fans have gained something from this video. Why not take this opportunity to explore the multifaceted aspects of game development and make some new discoveries?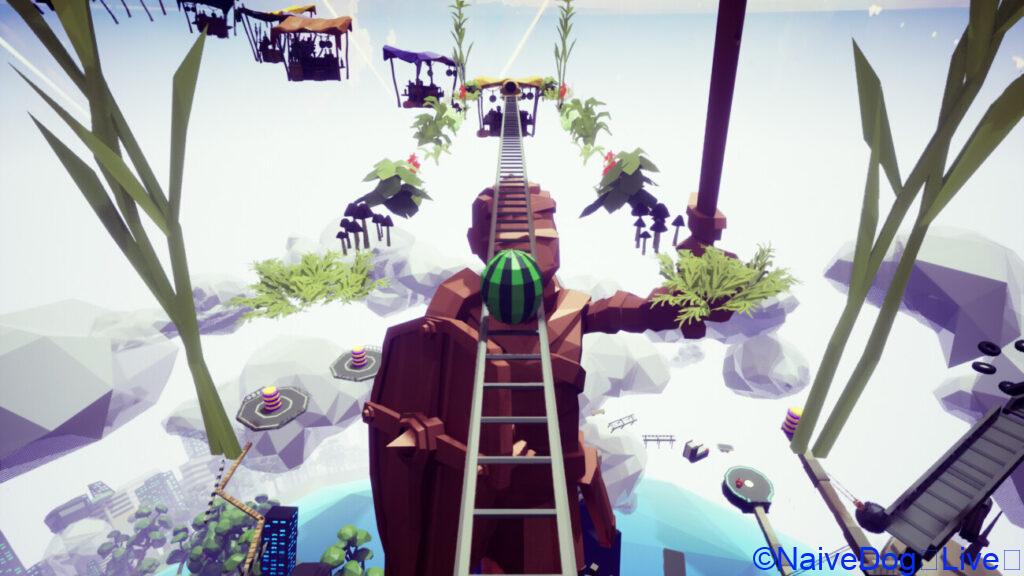 "A Thirst for Next-Gen Experience: Evolution in Multiplayer and Gameplay
According to players and game streamers, there is a strong demand for multiplayer features. Adding this functionality has the potential to dramatically increase player engagement. Moreover, numerous suggestions have been made by players to enrich the gameplay, including improvements in specific character animations, implementing a ranking system, and adding new skills and items.
Passion for the Game: High Levels of Expectation and User Engagement
Expectations for the game are exceedingly high, particularly comments like, 'I can feel the effort. Added it to my wishlist immediately.' These opinions clearly indicate very high levels of engagement from players.
Brands and Markets: Strategic Branding with Local Culture Considered
There are opinions on the game's name and branding as well, particularly the concern that 'just using the name 'Hans' might cause issues during search.' This feedback provides crucial viewpoints for brand strategy. Additionally, comments like, 'I hope it succeeds; we need famous games in Turkey too,' offer valuable insights into regional marketing strategies.
This aggregated feedback could offer more than monetary value to game developers. Particularly, the introduction of multiplayer features and new game elements could be the key to further enhancing the game's popularity and engagement.

スクラッチ
Recent games may allow you to restart from nearby points if you fall, but such leniency doesn't seem to apply to this game. It's a robust game. If you find it frustrating, try calming down by watching nature, drinking milk, or observing small fish before playing.
Affiliate Advertisement Notice

リップ
As always, we'd like to take a moment to share some announcements with you.
Razer Kraken Kitty RGB USB Gaming Headset
The Razer Kraken Kitty Gaming Headset is designed for PC users and comes in a Quartz Pink color. It features THX 7.1 Spatial Surround Sound for an immersive gaming experience. The headset also has Razer Chroma RGB lighting on the kitty ears and logo, which can interact with audience emoticons and alerts during live streams. For comfort, it has oval, cooling gel-infused cushions, and it also includes a retractable active noise-cancelling microphone for clear communication. The on-earcup controls allow for easy volume and THX Spatial adjustments. It connects via USB and is compatible only with Windows 10 64-bit systems for THX Spatial Audio.
Razer Viper Ultralight Ambidextrous Wired Gaming Mouse
The Razer Viper Gaming Mouse is an ultralight, ambidextrous mouse with a Quartz Pink finish. It features a high-precision 16K DPI optical sensor and second-generation optical mouse switches for faster response times. The mouse also offers customizable Chroma RGB lighting and eight programmable buttons. Its drag-free cord provides a wireless-like performance. It's designed for both left and right-handed users and allows for complex macro functions through Razer Synapse 3.
Base Station V2 Chroma Headphone Headset Stand Holder
The Base Station V2 Chroma is a Quartz Pink headset stand with Chroma RGB lighting that offers 16.8 million colors and various effects. It has a non-slip, rubber bottom for stability and a detachable base for portability. The stand includes two USB 3.1 charging ports and a 3.5mm audio jack combo port with built-in 7.1 surround sound DAC. It's universally compatible and designed to fit all sizes of headphones. The stand has enhanced height and an all-new aluminum construction.
These summaries should give you a good overview of each product's key features and benefits.
Other Indie Games

チャットリーナ
Thank you for your continued support. Here's the link for you to explore.
Sushi beckons us into a world of complex flavors that emerge from its simple components. At the heart of this Japanese cuisine is the pairing of rice with mainly seafood, with nigiri sushi being particularly popular. The tradition of sushi, often enjoyed ...