スクラッチ
The line between a rip-off and an homage can be a tricky one to navigate

スクラッチ
There was a period when the game was buzzed about for its resemblance to a 'certain game.
Extreme battles versus crazy bosses in this Intense 2D Platformer

クレイジーなボスたちと激しいバトルを楽しめる2Dプラットフォームゲーム

Steam:Enchanted Portals (steampowered.com)
"Enchanted Portals": A Journey Through Magical Worlds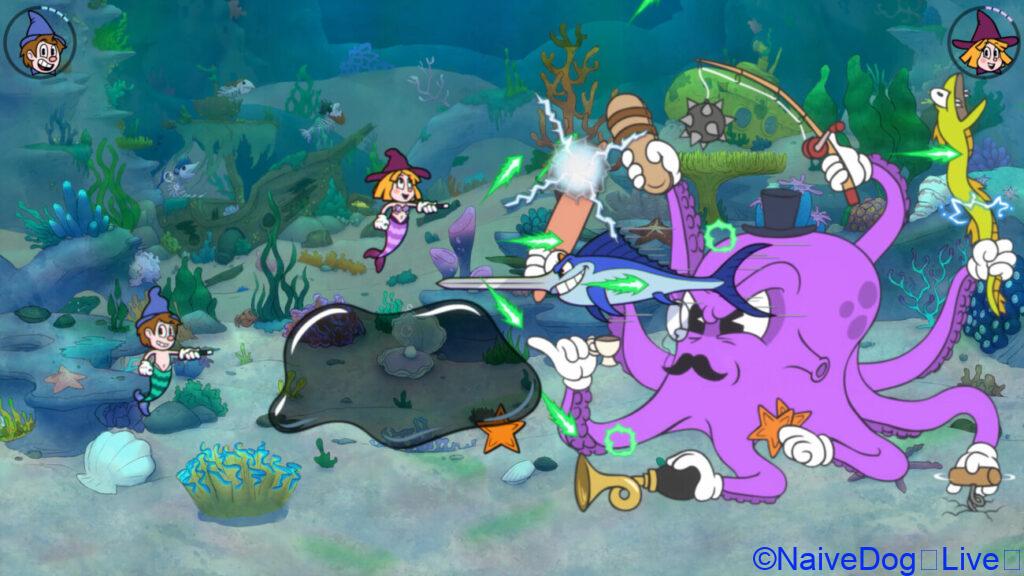 Magical Dimension: Meet the world of Bobby and Penny
The adventure begins when rookie wizards Bobby and Penny find themselves lost between dimensions. Players will control these two characters as they journey across diverse worlds to reclaim a magical book. Expect challenging stages and added complexity due to status effects. The multi-dimensional settings continually offer players a fresh experience, maintaining the game's vitality.
Art & Music: Captivating Elements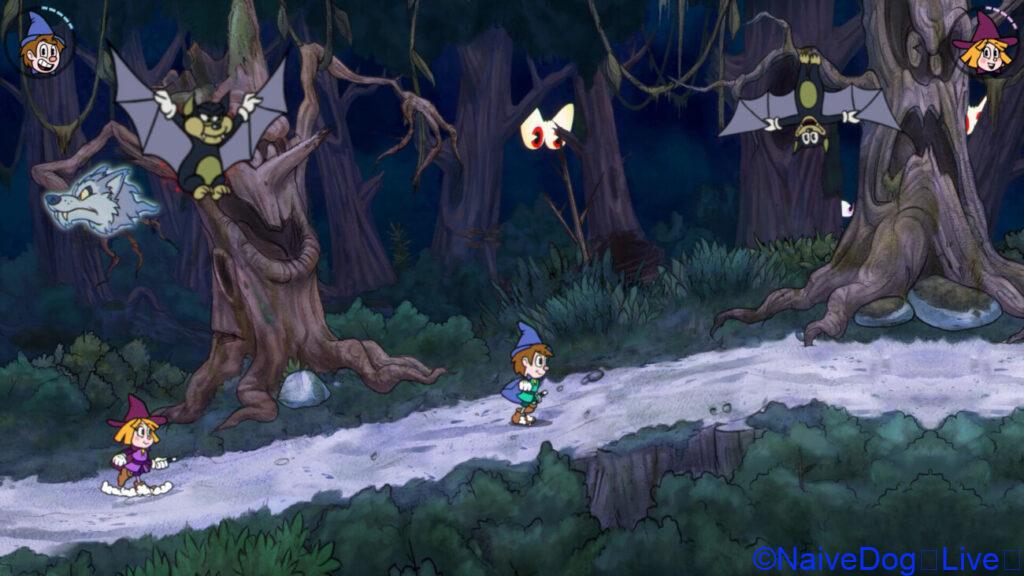 With its catchy music and charming art style, "Enchanted Portals" entices its players. The game art and music perfectly blend nostalgia and modernity, providing a satisfying gaming experience. Further amplified by non-stop comedic elements, the game surpasses the fun of a mere 2D platformer.
Gameplay: Teamwork and Diverse Skills
The game supports both cooperative and solo play. From elemental magics like fire, water, and wind to flying brooms and underwater swimming abilities, the game offers a variety of skills and spells to expand player options. Teamwork becomes especially crucial in co-op play, requiring smart utilization of diverse skills to clear stages.
Reference Site:『Cuphead』に似すぎていると評されたアクションゲーム再始動。差別化をはかり開発資金募る、でもやっぱり似てる
Overall Evaluation: A Continual Fusion of Old and New
"Enchanted Portals" is a magical adventure game where elements both old and new ingeniously come together. The multi-dimensional stage settings, captivating art and music, and a variety of skills and spells offer players a fresh experience. The cooperative gameplay element is particularly noteworthy, making the game even more enjoyable and challenging through player collaboration.
System Requirements:
| Category | Minimum Requirements | Recommended Requirements |
| --- | --- | --- |
| Processor Type | 64-bit processor required | 64-bit processor required |
| OS | Windows 10 | - |
| CPU | 1.0 Ghz | - |
| Memory | 4 GB RAM | - |
| Graphics | NVIDIA GTX 960 or AMD Radeon R9 280 | - |
The Hidden Truth Behind Player Reviews: A Deep Dive into 'Enchanted Portals'
Attraction and Challenges of the Game: A Dual Evaluation
Player reviews for "Enchanted Portals" are complex, intermixing both praise and criticism. While the art and animation generally receive high marks, there are multiple voices stating that there is room for improvement in the gameplay and level design.
Player Expectations and Disappointments: The Core of Gameplay
Most of the criticisms are related to the gameplay mechanics. Specifically, controls for dashing and shooting are often cited as not being intuitive. Additionally, many players have shared their opinion that the level design lacks diversity and challenge.
Advice to Developers: Path to Improvement
Many suggestions for improvement from players focus on revising the gameplay mechanics. There are also calls for a complete overhaul of the sound effects and soundtrack. It's crucial for the developers to sincerely take in this feedback and make improvements while maintaining the good aspects of the game.
'Enchanted Portals' Finally Makes Its Debut
Enchanted Portals - Release Date Trailer:Xixo Games Studio
List of Release Information
The 1-minute and 47-second video released by Xixo Games Studio on August 10, 2023, announces the game's release. The game is set to debut on multiple platforms (PS5, XBSX, PC, Switch) on September 6, 2023, with versions for PS4 and Xbox1 to be released a few weeks later. Furthermore, the physical edition for the PS5 will be released on September 28.
Meeting Fan Expectations
The video has garnered over 74,363 views, indicating the game's unique appeal and features are highly rated. Detailed information can be confirmed through the official game website and social media, and many gaming enthusiasts are eagerly awaiting this new release.

スクラッチ
Well, it's too early to make a final judgment; it might evolve based on feedback, you never know.

バイラル
Affiliate Advertisement Notice

リップ
As always, we'd like to take a moment to share some announcements with you.
Razer Kraken Kitty RGB USB Gaming Headset
The Razer Kraken Kitty Gaming Headset is designed for PC users and comes in a Quartz Pink color. It features THX 7.1 Spatial Surround Sound for an immersive gaming experience. The headset also has Razer Chroma RGB lighting on the kitty ears and logo, which can interact with audience emoticons and alerts during live streams. For comfort, it has oval, cooling gel-infused cushions, and it also includes a retractable active noise-cancelling microphone for clear communication. The on-earcup controls allow for easy volume and THX Spatial adjustments. It connects via USB and is compatible only with Windows 10 64-bit systems for THX Spatial Audio.
Razer Viper Ultralight Ambidextrous Wired Gaming Mouse
The Razer Viper Gaming Mouse is an ultralight, ambidextrous mouse with a Quartz Pink finish. It features a high-precision 16K DPI optical sensor and second-generation optical mouse switches for faster response times. The mouse also offers customizable Chroma RGB lighting and eight programmable buttons. Its drag-free cord provides a wireless-like performance. It's designed for both left and right-handed users and allows for complex macro functions through Razer Synapse 3.
Base Station V2 Chroma Headphone Headset Stand Holder
The Base Station V2 Chroma is a Quartz Pink headset stand with Chroma RGB lighting that offers 16.8 million colors and various effects. It has a non-slip, rubber bottom for stability and a detachable base for portability. The stand includes two USB 3.1 charging ports and a 3.5mm audio jack combo port with built-in 7.1 surround sound DAC. It's universally compatible and designed to fit all sizes of headphones. The stand has enhanced height and an all-new aluminum construction.
These summaries should give you a good overview of each product's key features and benefits.
Other Indie Games

チャットリーナ
Thank you for your continued support. Here's the link for you to explore.
Sushi beckons us into a world of complex flavors that emerge from its simple components. At the heart of this Japanese cuisine is the pairing of rice with mainly seafood, with nigiri sushi being particularly popular. The tradition of sushi, often enjoyed ...