スクラッチ
Adding motorcycles to the Metroidvania genre creates a swift action game, introducing a new type of gameplay to the world.
Laika: Aged Through Blood es un motorvania inspirado en el Oeste y ambientado en un páramo posapocalíptico. Cuenta las historias de una tribu oprimida por las fuerzas de ocupación y una madre coyote guerrera que emprende un interminable camino de venganza para recuperar lo que perdió su pueblo.

Laika: Aged Through Blood" is a "Motorvania" set in the western wilderness. In a post-apocalyptic world turned barren, a subjugated race exists. This is their story, and the endless quest for revenge by Coyote, a mother and warrior.

Laika: Aged Through Blood on Steam (steampowered.com)
Laika: Aged Through Blood—The Quest for Vengeance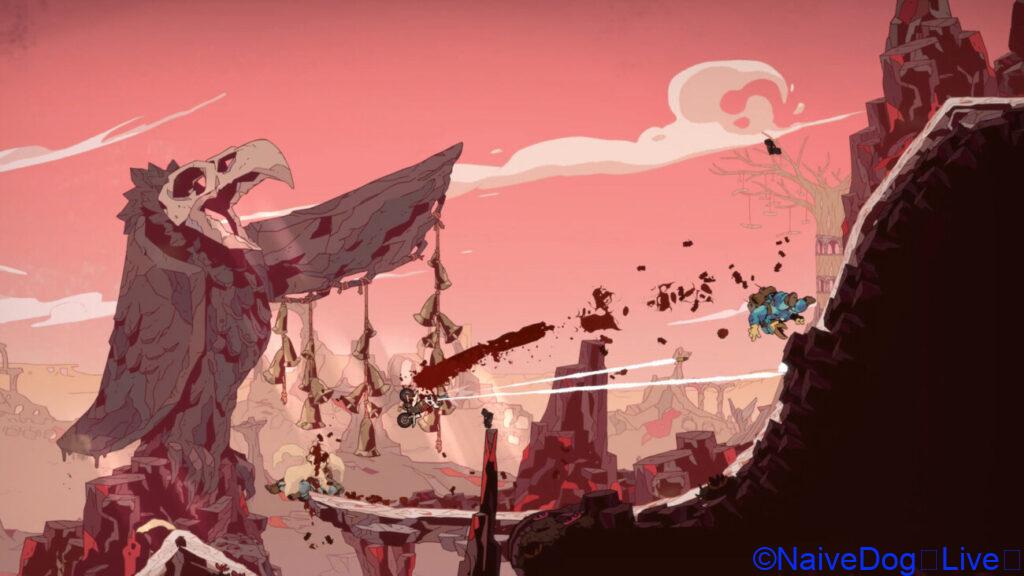 Laika: Aged Through Blood" is developed by Brainwash Gang and is set to be released by Headup Publishing. It's due for release on October 19, 2023, intended for audiences aged 12 and up, although some content is geared toward those 17 and older. The game combines elements of action and racing and is available on Steam, Epic Games Store, PlayStation 5, Xbox Series X|S, and Nintendo Switch.
Moreover, the game supports multiple languages, including Japanese, English, French, German, Spanish, Russian, Simplified Chinese, and Korean. IGN rates it highly, saying it offers "an extremely unique Metroidvania experience," and awards it 9 points.
Game Overview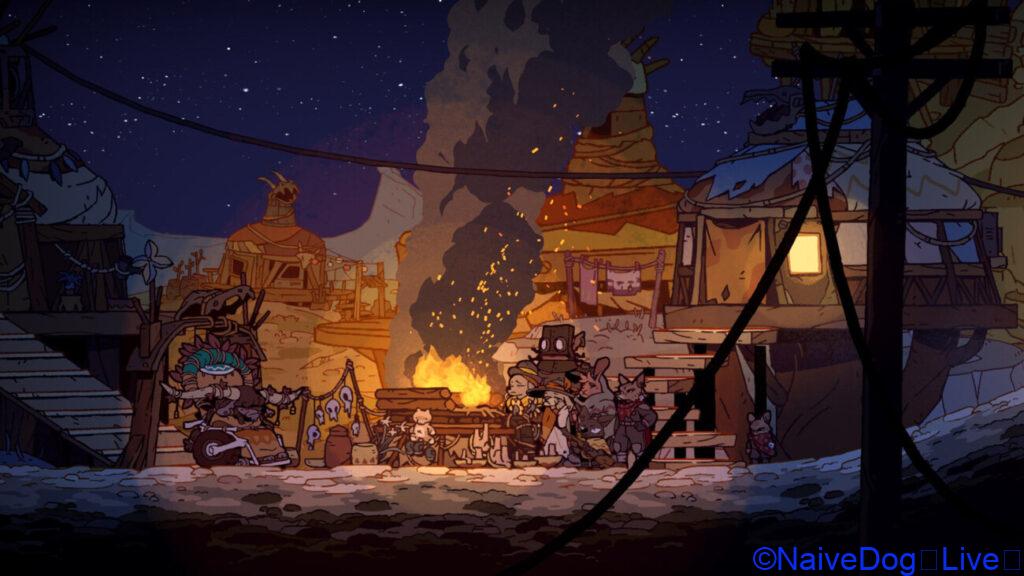 Set in a ravaged western world, players become the Coyote "Laika" on a journey of vengeance. The game introduces a new gameplay style dubbed "Motorvania," combining motorcycle action with exploration. Players traverse beautifully hand-drawn maps on bikes, defeating enemies with stylish jumps and wheelies.
In combat, slow motion allows for precise shooting, and actions like backflips for reloading make for rich gameplay. Skill-based power-ups are also available, shining particularly in challenging boss fights.
Thus, "Laika: Aged Through Blood" offers diverse elements and deep gameplay. Especially noteworthy are its multi-language support and high ratings from IGN, points not to be missed by any game aficionado.
Launch Trailer Details
The trailer was released on October 19, 2023, by the YouTube channel "Headup." The video title is "Laika: Aged Through Blood | PC Launch Trailer | OUT NOW" and is a brief but content-rich trailer, garnering 1,074 views so far.
The game fuses western and post-apocalyptic themes, centering on a mother and Coyote warrior from a tribe oppressed by occupying forces. She embarks on a quest for vengeance to reclaim what has been lost. This trailer vividly captures the essence of the game, making it a must-watch for interested gamers and fans of post-apocalyptic themes.
Developer and Publisher Background
The game is published by the German video game publisher "Headup GmbH" (or Headup Games), founded in 2009 by Dieter Schoeller. They are particularly known for the "Bridge Constructor" series, developed by ClockStone.
On the other hand, the development is handled by Madrid-based indie game developers "Brainwash Gang." They previously released the rogue-like action game "Nongünz" in 2017 and have other projects like "Damnview: Built From Nothing."
This collaboration has resulted in "Laika: Aged Through Blood" being a multifaceted and unique game, as evident from its trailer.
Publisher Official Site::Headup (headupgames.com)
Developer Official Site: Brainwash Gang |
Reviews for "Laika"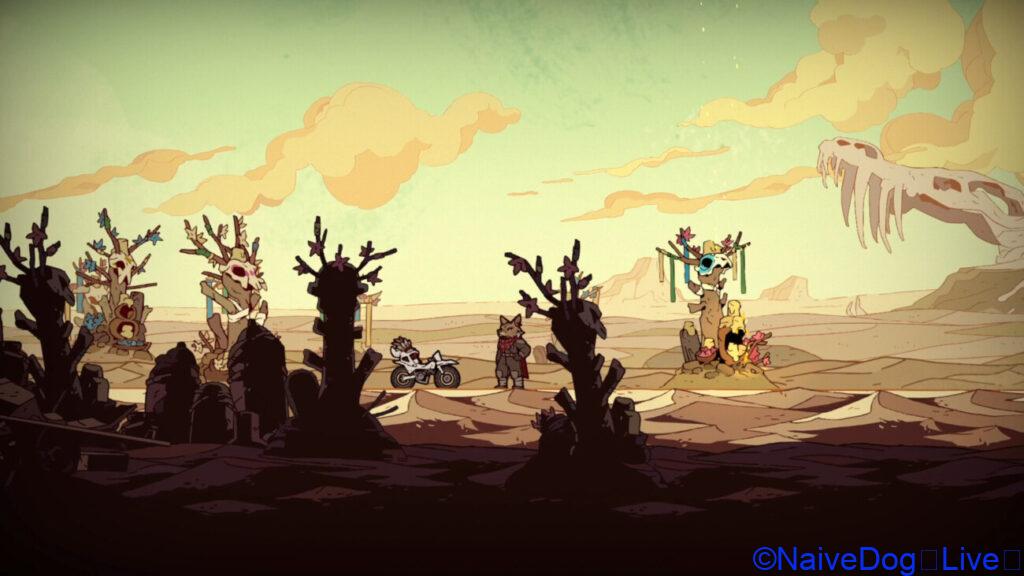 The gaming world can broadly be categorized into its "pros" and "cons." Today, we're taking an analytical look at the alluring and challenging aspects of the trending game "Laika," based on user feedback.
Captivating Features: The Upsides
"Laika" is a story-rich platformer that has received rave reviews from many players for its uniqueness and advanced gameplay. The following elements are particularly praised:
Diverse Gameplay: The game combines Metroidvania style with motorbike mechanics.
Controls: Easy to pick up for beginners, and even more fun as you get better.
Story: It features impactful storytelling and cut-scenes.
Soundtrack: Music that enhances the game's atmosphere.
Bond with Pet Dog: Players can own a dog as a pet, adding depth to the gameplay.
Downsides and Challenges: Room for Improvement
However, the game is not without its criticisms. Some players have raised concerns about:
Control Quirks: Particularly in scenes involving the motorbike, the difficulty level can feel high.
Lack of Cohesion: Opinions vary on how well the motorbike platforming elements blend with the rest of the game.
Navigation Issues: According to some players, there are minor issues with in-game navigation and translation.
Overall Review: A Must-Play Title
"Laika" captures many players with its unique and captivating features. Despite some shortcomings, its innovative elements and fun factor offer players a new experience. Ultimately, the pros outweigh the cons, making it a game worth trying at least once.
We hope this analysis serves as a helpful guide for those interested in "Laika." Of course, gaming is a subjective experience, so try it for yourself to form your own final opinion.

スクラッチ
It's a blood-soaked world with intense action that really stands out. Metroidvania itself is a genre full of challenges that beat you down time and time again, but how quickly can you get the hang of this quirky game that involves combat on bikes? It's captivating, to say the least.
Affiliate Advertisement Notice

リップ
As always, we'd like to take a moment to share some announcements with you.
Razer Kraken Kitty RGB USB Gaming Headset
The Razer Kraken Kitty Gaming Headset is designed for PC users and comes in a Quartz Pink color. It features THX 7.1 Spatial Surround Sound for an immersive gaming experience. The headset also has Razer Chroma RGB lighting on the kitty ears and logo, which can interact with audience emoticons and alerts during live streams. For comfort, it has oval, cooling gel-infused cushions, and it also includes a retractable active noise-cancelling microphone for clear communication. The on-earcup controls allow for easy volume and THX Spatial adjustments. It connects via USB and is compatible only with Windows 10 64-bit systems for THX Spatial Audio.
Razer Viper Ultralight Ambidextrous Wired Gaming Mouse
The Razer Viper Gaming Mouse is an ultralight, ambidextrous mouse with a Quartz Pink finish. It features a high-precision 16K DPI optical sensor and second-generation optical mouse switches for faster response times. The mouse also offers customizable Chroma RGB lighting and eight programmable buttons. Its drag-free cord provides a wireless-like performance. It's designed for both left and right-handed users and allows for complex macro functions through Razer Synapse 3.
Base Station V2 Chroma Headphone Headset Stand Holder
The Base Station V2 Chroma is a Quartz Pink headset stand with Chroma RGB lighting that offers 16.8 million colors and various effects. It has a non-slip, rubber bottom for stability and a detachable base for portability. The stand includes two USB 3.1 charging ports and a 3.5mm audio jack combo port with built-in 7.1 surround sound DAC. It's universally compatible and designed to fit all sizes of headphones. The stand has enhanced height and an all-new aluminum construction.
These summaries should give you a good overview of each product's key features and benefits.
Other Indie Games

チャットリーナ
Thank you for your continued support. Here's the link for you to explore.
Sushi beckons us into a world of complex flavors that emerge from its simple components. At the heart of this Japanese cuisine is the pairing of rice with mainly seafood, with nigiri sushi being particularly popular. The tradition of sushi, often enjoyed ...