スクラッチ
An intriguing game debuting this month lets you escape from being buried alive.
あなたは生き埋めにされて状態で目を覚ます。だんだんと酸素が少なくなってきており、ここにどうやって来たのか思い出せません。ですが、何とか脱出する方法があるはず。あなたは時間内にそれを見つけられるでしょうか?

You wake up buried alive. You are running out of oxygen and you can't remember how you got here. There must be a way out, can you figure it out in time?

Steam:Buried (steampowered.com)
With only a tight time limit, 'Buried' sets you on an escape mission in a confined, dark space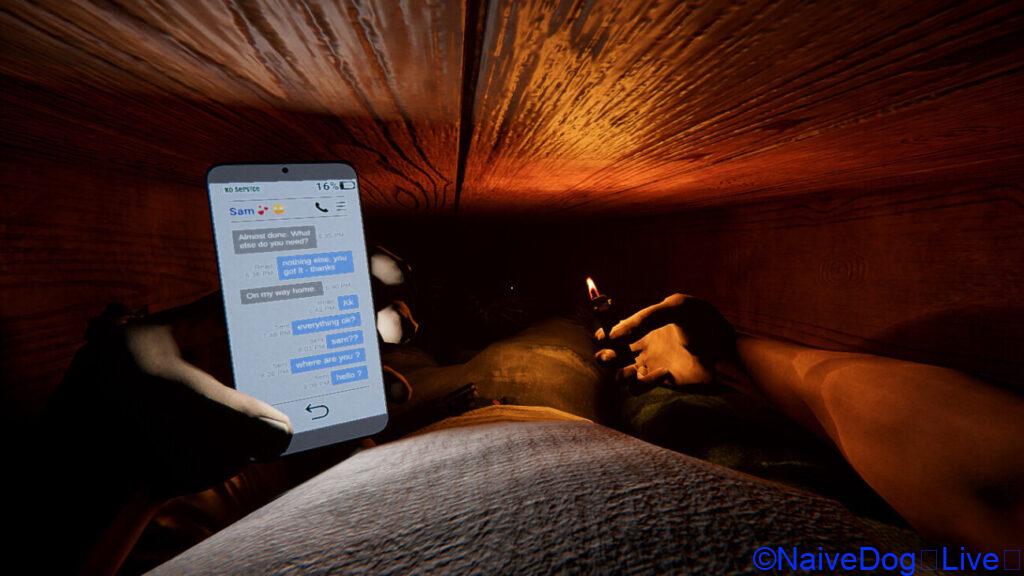 One day, you wake up in complete darkness, unable to move. Reaching out, you grab your nearly-dead cellphone. Turning on the flashlight reveals you're enclosed in wooden boards—you're buried alive. And both oxygen and battery are quickly running out. Time is ticking. Can you escape this dire situation?
A tense 30 minutes! Your choices dictate your fate in escaping from a coffin.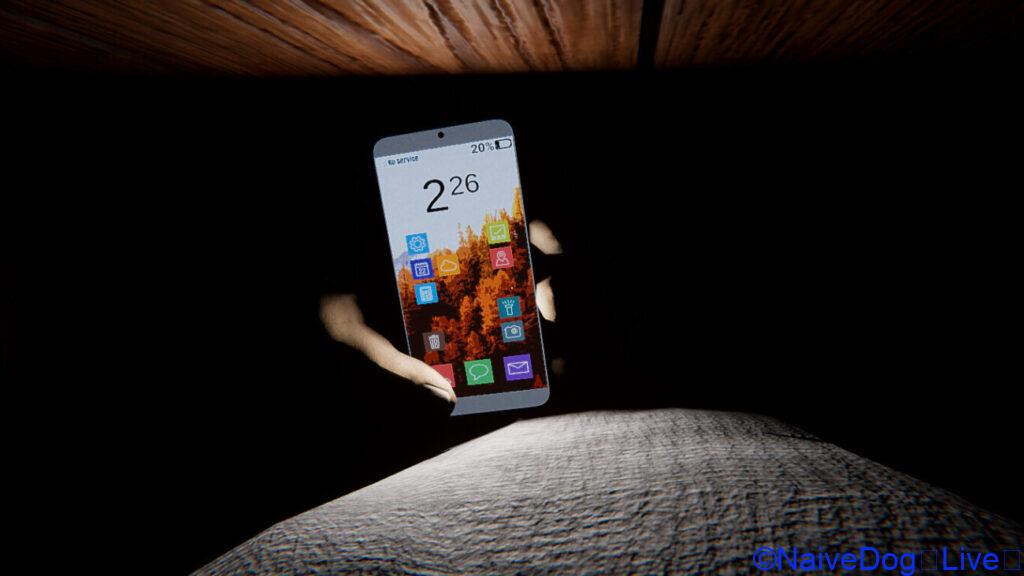 Trapped in a coffin with limited resources and no way out, the game starts the moment you wake up inside. Although it's a short experience, those 30 minutes will surely get your heart pounding.
The key to escape lies in the items found within the coffin and the puzzles that need solving. But that's not all. You'll need to cleverly manage your battery, lighter fluid, and oxygen levels while keeping your stress in check. If you panic, your oxygen levels will rapidly deplete, and it's almost game over.
Warning: Content. This game frequently features unsettling imagery and language. Particularly, those sensitive to claustrophobia should be cautious."
System Requirements
| Item | Minimum Specifications |
| --- | --- |
| OS | Windows 10 |
| Processor | 2 GHz or higher |
| Memory | 4 GB RAM |
| Graphics | Geforce 960 or higher |
| DirectX | Version 11 |
| Storage | 1 GB free space |

スクラッチ
While there's no official teaser for the game, it seems that the experience of being buried alive in a coffin might not be far from reality. There are some adventurous souls out there who've given it a try.
Pushing Human Limits: A 50-Hour Burial Experience
What Happens When You Spend 50 Hours Buried Alive!:MrBeast
MrBeast's 12-minute and 40-second video, released on YouTube on March 27, 2021, is packed with intense challenges that test the limits of human psychology and endurance. With over 329.82 million views, this experiment has garnered widespread attention.
Core Content: 50 Hours in a Coffin
The main setting of the video is MrBeast's life in a coffin. He documents his reactions and thoughts in real-time, sharing these tense moments with his viewers. The video also highlights various actions performed by his friends above ground and his reactions to them.
The video focuses on the psychological pressures and human endurance under extreme conditions. Therefore, it offers a valuable viewing experience for those interested in psychology and human limits.
If intrigued, consider tuning into this unconventional challenge and ponder the human limits through MrBeast's extreme experience.

スクラッチ
In such a setting, you can't go to the bathroom, have no companions for constant conversation, and can't even play pranks by removing the battery. Escape from a rigidly locked coffin seems challenging, making this game suitable for live streaming.
Creator: Another Piece by Authogin
Horror puzzle game with spot-the-difference elements for survival. Complete interesting puzzles throughout your home to gain access to more areas and unlock more of the story all while using your modified camera to survive the threat that is lurking.

このホラーパズルゲームで、生き残るための「違いを見つける」要素が含まれています。家の中で興味深いパズルを解きながら、より多くのエリアへのアクセスを得て、ストーリーをさらに解き明かしていきます。そのすべてを行う間に、潜む脅威から生き残るために改造されたカメラを使用すること。

Steam:Confabulation: Homestead (steampowered.com)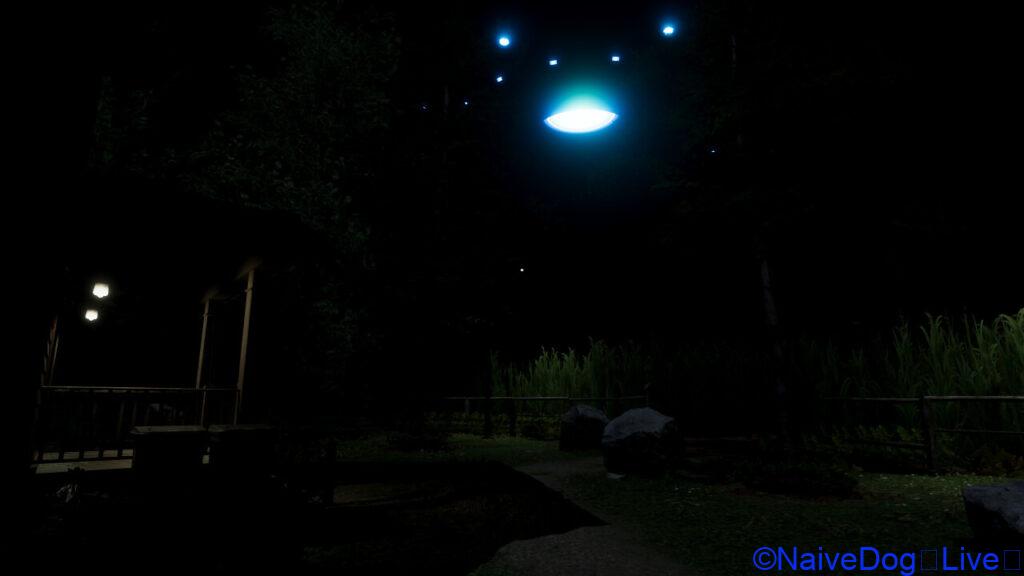 Confabulation: Homestead": The Unknown Entity Threatening Domestic Peace
Authogin, an indie game developer, released the horror game "Confabulation: Homestead" on September 3, 2023.
Your home faces an unknown threat. For months, strange phenomena have been occurring within your property. And finally, your family has gone missing. The police suspect your involvement. Can you solve the fate of your family and yourself within this tense hour?
The game pays attention to the details of the home and its premises, requiring you to notice changes. By capturing the changes in photographs, you can revert the situation. However, if neglected, the lurking threat intensifies, and the police are also closing in on arresting you. You have approximately one hour. What you accomplish before getting caught determines the game's appeal.
Note: This game contains mature themes.
The highly anticipated official trailer for the new horror game "Confabulation: Homestead" is now available.
Confabulation: Homestead - Official Trailer [Authogin]:Authogin
This 1-minute and 6-second video released from the Authogin channel encapsulates the allure of "Confabulation: Homestead," slated for release on Steam on August 29, 2023.
Game Features and Official Information
The trailer incorporates a variety of themes such as aliens, UFOs, cameras, mazes, and crop circles. These elements enhance the in-game experience of horror, puzzle, and mystery. Interested players can add the game to their Steam wishlist, and a demo version is already available.
Official updates about the game are regularly posted on Twitter and Twitch.
"Confabulation: Homestead" Game Review Analysis
"Confabulation: Homestead" has received high praise from both players and critics, especially for the following aspects:
Positive Points:
Gameplay Depth: Players are fascinated by the combination of "spot the difference" elements and puzzle-solving.
Sound Design: The game's sound effects are highly rated, immersing the players in the experience.
Story: Players feel engrossed in the story up to the very end of the game.
Replayability: The game offers multiple endings and game modes, providing replay value.
Community Response: The game is also enjoyed by streaming audiences, and has a high rating within the community.
Areas for Improvement:
Final Segment: Some players feel a bit disappointed towards the end of the game.
Performance: Some users have provided feedback regarding optimization issues.
Overall, "Confabulation: Homestead" has received favorable reviews from a large number of players due to its unique gameplay elements and high replay value. Particularly, the game's sound effects and story are major factors that pull players in. On the other hand, there have been suggestions for improvement, especially regarding optimization and the game's final stages.

スクラッチ
Well, from here we'll see how the new game evolves this month.
Affiliate Advertisement Notice

リップ
As always, we'd like to take a moment to share some announcements with you.
Razer Kraken Kitty RGB USB Gaming Headset
The Razer Kraken Kitty Gaming Headset is designed for PC users and comes in a Quartz Pink color. It features THX 7.1 Spatial Surround Sound for an immersive gaming experience. The headset also has Razer Chroma RGB lighting on the kitty ears and logo, which can interact with audience emoticons and alerts during live streams. For comfort, it has oval, cooling gel-infused cushions, and it also includes a retractable active noise-cancelling microphone for clear communication. The on-earcup controls allow for easy volume and THX Spatial adjustments. It connects via USB and is compatible only with Windows 10 64-bit systems for THX Spatial Audio.
Razer Viper Ultralight Ambidextrous Wired Gaming Mouse
The Razer Viper Gaming Mouse is an ultralight, ambidextrous mouse with a Quartz Pink finish. It features a high-precision 16K DPI optical sensor and second-generation optical mouse switches for faster response times. The mouse also offers customizable Chroma RGB lighting and eight programmable buttons. Its drag-free cord provides a wireless-like performance. It's designed for both left and right-handed users and allows for complex macro functions through Razer Synapse 3.
Base Station V2 Chroma Headphone Headset Stand Holder
The Base Station V2 Chroma is a Quartz Pink headset stand with Chroma RGB lighting that offers 16.8 million colors and various effects. It has a non-slip, rubber bottom for stability and a detachable base for portability. The stand includes two USB 3.1 charging ports and a 3.5mm audio jack combo port with built-in 7.1 surround sound DAC. It's universally compatible and designed to fit all sizes of headphones. The stand has enhanced height and an all-new aluminum construction.
These summaries should give you a good overview of each product's key features and benefits.
Other Indie Games

チャットリーナ
Thank you for your continued support. Here's the link for you to explore.
Sushi beckons us into a world of complex flavors that emerge from its simple components. At the heart of this Japanese cuisine is the pairing of rice with mainly seafood, with nigiri sushi being particularly popular. The tradition of sushi, often enjoyed ...