スクラッチ
What comes to mind when you think of a witch? Around the globe, perceptions vary widely, right? But, forget the old stereotypes – our latest witch is a self-sufficient powerhouse, thriving off her own patch of paradise on Fern Island.
Reimagining the Witch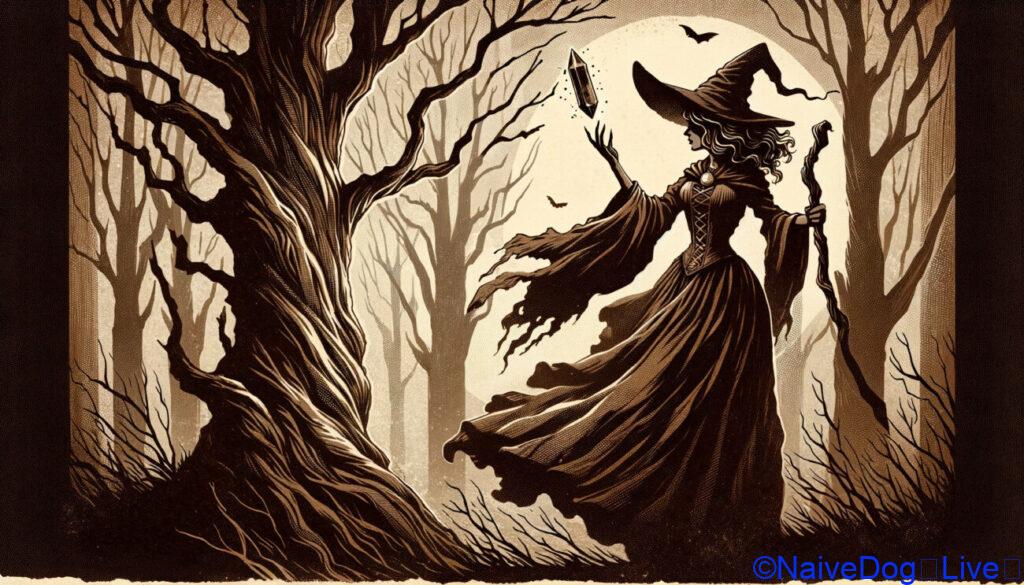 When you hear "witch," you might conjure up classic images: cloaked in black, pointy hats, soaring through the night sky on broomsticks, or perhaps an old crone brewing potions in a secluded cottage. Yet, these time-worn stereotypes are morphing, evolving with the times into modern interpretations. Today's witches shatter old myths and superstitions, portrayed as young and enchanting, independent and powerful – symbols of a new era.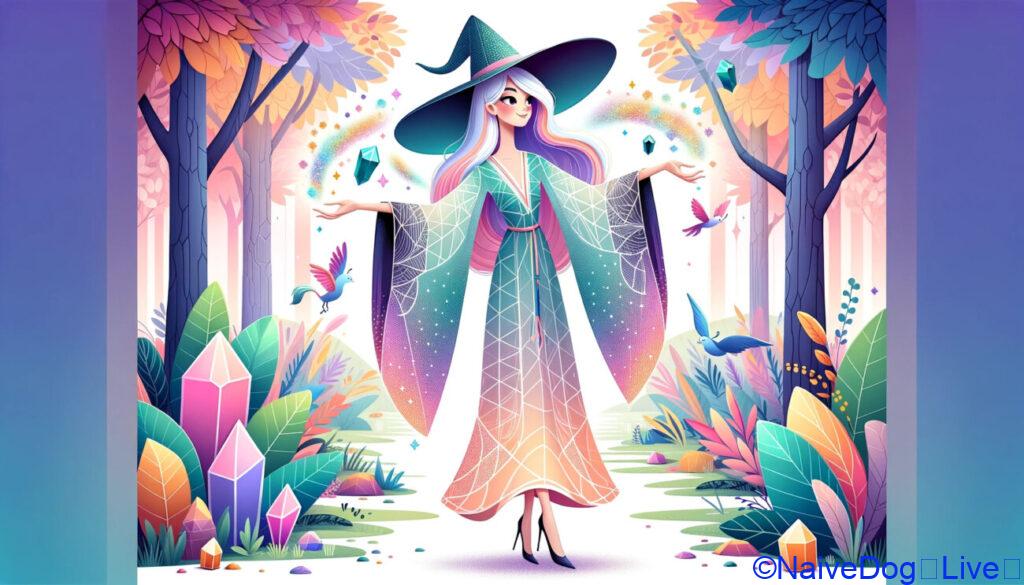 The Evolution of the Witch: A Fresh Perspective in Japan
Japan's take on the witch veers from the West's traditional views. In Western culture, witches have often been depicted as malevolent beings, casting the evil eye, causing crop failures, livestock diseases, and misfortunes to children. But in Japan, these negative connotations didn't transfer directly; they've been reinterpreted through a unique cultural lens.
Entering the 21st century, this reinterpretation has deepened, with a surge of exhibitions showcasing witches in the light of feminist art. These exhibits reconstruct the image of the witch through the eyes of women, turning it into a symbol of resistance against patriarchy. This cultural shift demonstrates that in Japan, the witch's image isn't just a reproduction of folklore; it evolves with the times and becomes part of the social discourse.
Witaj na Wyspie Paproci! Wciel się w Abrill i zanurz się w kulturze wyspy, odkryj jej tajemnice i opanuj magiczne rzemiosło. Dąż do stania się najbardziej znaną wiedźmą i staw czoło ciężarowi bycia pełnoetatowym rozbitkiem.

Welcome to Fern Island! As Abrill, become immersed in the island's culture, uncover its deepest secrets, and master magical trades. Overcome the challenges of the island to demonstrate your mastery of magic and become the most well known witch around!

ファーン島へようこそ!主人公アブリルとして島の文化に浸り、その奥深い秘密を解き明かし、魔法の道を極めましょう。魔女としての名声を獲得し、漂流者として困難を克服しましょう。

Steam:The Witch of Fern Island (steampowered.com)
Welcome to the Enchanted Realms of "The Witch of Fern Island"
The Witch of Fern Island | OFFICIAL TRAILER:Enjoy Studio
Embark on an extraordinary journey with the release of "The Witch of Fern Island," a game from Enjoy Studio that redefines the image of witches in the modern era. Dive into the life of young witch Abrill, an embodiment of magical potential, as she seeks to claim her true powers. In a world where friendships blossom as naturally as the enchanted flora she cultivates, soar through the skies on a broomstick, and unravel the vast open world laid before you. This isn't just a game; it's a revolution in the portrayal of witches.
Catch a glimpse into this vibrant universe with the official trailer, a 1-minute and 23-second spectacle that has captured the imaginations of gaming enthusiasts worldwide. Released on November 8, 2022, by Enjoy Studio's channel, it promises an adventure that transcends the ordinary.
Explore the official site for more mystique and magic:Enjoy Studio S.A.
Crafting Digital Fantasy: Enjoy Studio S.A.
Renowned for their unique worlds and boundless creativity, Enjoy Studio S.A. crafts experiences that offer players new realms of adventure and wonder.
Adventures on Witch Island: "The Witch of Fern Island"
Assume the role of the young witch Abrill in a grand open world where magic and agriculture entwine. Harness alchemy and familiar spirits to foster her growth, not just as a witch but on a journey of self-discovery and empowerment.
A New World in the Skies: "SkyVerse"
Navigate an expanse of floating islands in this sandbox game, build your base as a captain, customize engines, collect ornaments, uncover mysteries, and face formidable foes lurking in the depths of dungeons.
Voyage Among the Stars: "Space Tail"
Relive an emotional story in this 2.5D adventure platformer. Explore new planets and unravel a hidden narrative within the depths of space through interactions with alien civilizations.
Enjoy Studio S.A.'s games do more than entertain; they immerse players in stories that spark imagination, paving new horizons in digital entertainment.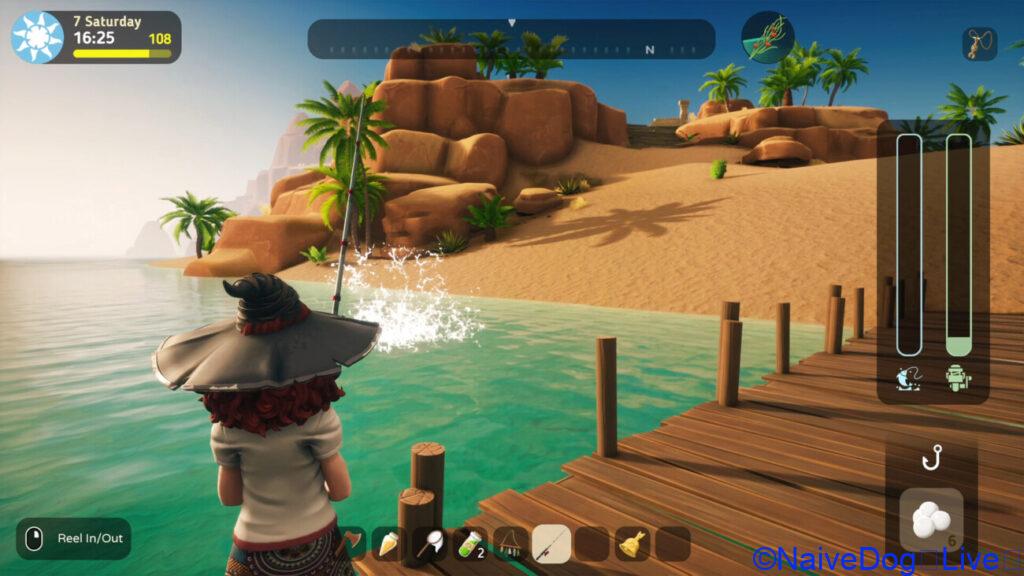 The trailer includes links to support on Kickstarter, game details on Steam, additions to wishlists, joining the community on Discord, and follows on Facebook and Twitter. "The Witch of Fern Island" isn't just a game; it's a fresh perspective on the archetype of the witch, fostering new understanding and empathy. For those intrigued, join us on this magical quest.
New World of Magic: The Allure and Prospects of the Game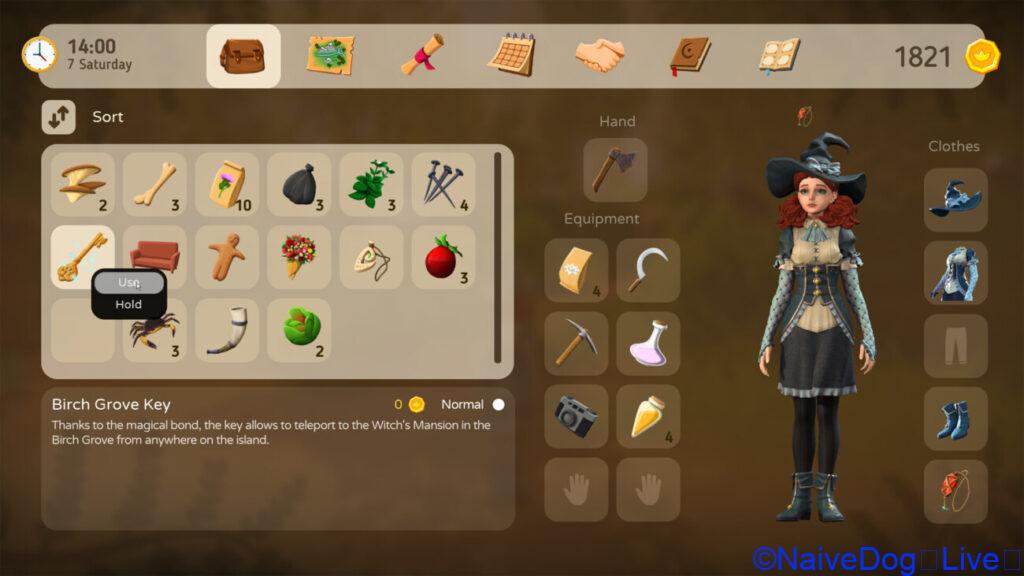 Unlock the door to a magical world in "The Witch of Fern Island," where unknown territories beckon. Far from just a fantasy, this game delves into the essence of magic and its scholarly pursuit. Step into the shoes of the apprentice witch Abrill, striving to become adept beyond the confines of magic school. From cultivating magical plants to conducting weather-altering rituals, you are called to refine your witchcraft.
Embark on a Magical Journey: Encounters with a Diverse Cast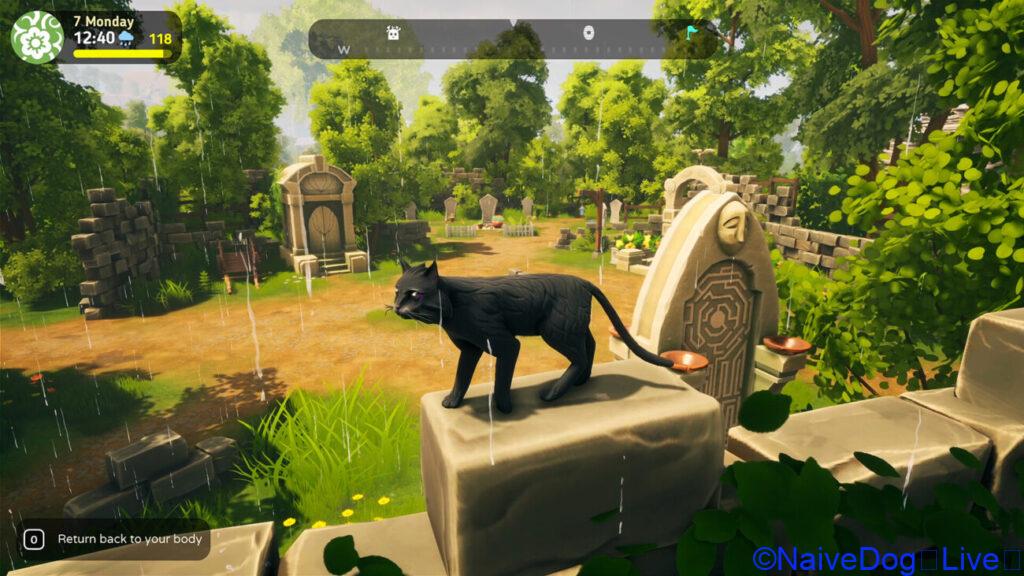 Starting May 2nd, 2023, players can get an early glimpse into the enchanting world of "The Witch of Fern Island." Currently, the game caters to English and Polish speakers, with Japanese language support on the horizon, promising a future where a chorus of languages enriches this experience. The developers are committed to weaving player feedback into the tapestry of this evolving universe.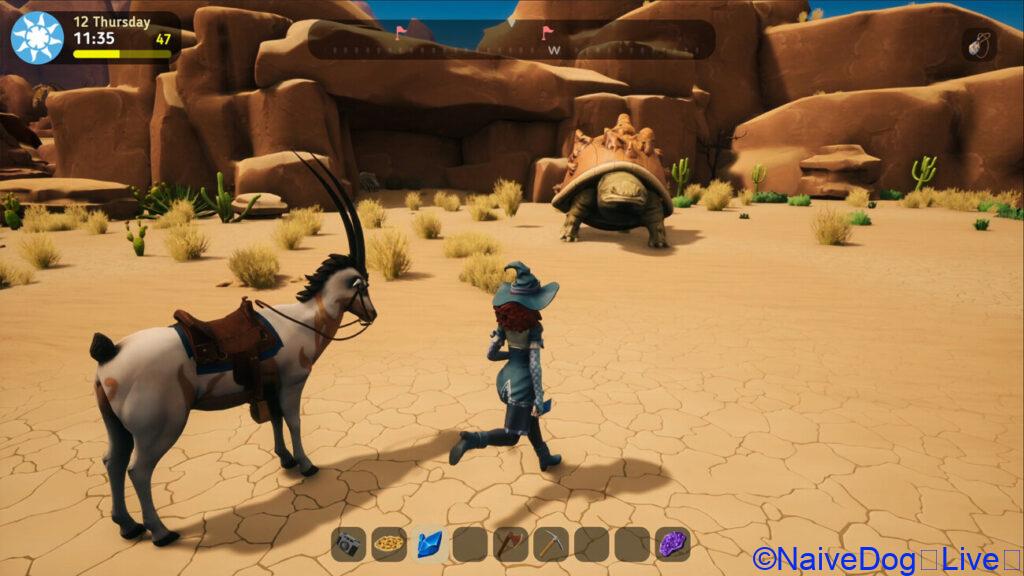 Exploring Fern Island isn't just an adventure; it's a journey of finding your place as a witch among the island's history and the unique cultures of the Volan, the Apatutto, and the Kukukuwa tribes. Building friendships and a reputation within these communities is at the heart of the game, transforming it from a solitary quest to a shared experience.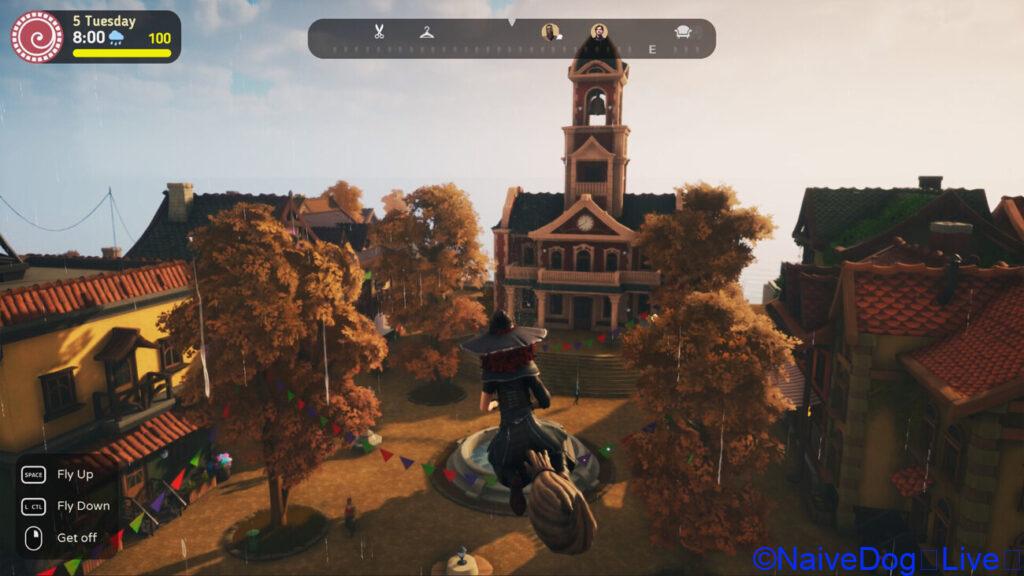 The Witch of Fern Island" offers more than just a game—it's an invitation to craft a story of life, learning, and growth in a magical realm, all shaped by your hands. Why not join this mystical voyage through early access and spin your own tale of enchantment?
| Category | Minimum Requirements | Recommended Requirements |
| --- | --- | --- |
| OS | Windows 10/11 | Windows 10/11 |
| Processor | i5 6400 / AMD FX 6300 | i7 8700K / AMD Ryzen 5 2600 |
| Memory | 12 GB RAM | 16 GB RAM |
| Graphics | NVIDIA GTX 1060 / RX 580 (min. 6 GB VRAM) | RTX 2060 Super / AMD Radeon RX 5700 XT (8 GB VRAM) |
| DirectX | Version 12 | Version 12 |
| Storage | 30 GB available space | 30 GB available space |
| Additional Notes | 64-bit processor and operating system required. SSD recommended. | 64-bit processor and operating system required. SSD recommended. |
Please note that both the minimum and recommended requirements suggest a 64-bit processor and operating system, with an SSD being recommended for the best performance.
© Enjoy Studio S.A. & Freedom Games - All Rights Reserved.
ブルネット
Please take the following accounts as snapshots of player experiences. Keep in mind that the game might have evolved significantly since its early access phase, incorporating player feedback to enhance the gaming experience.
Gameplay and Economic System
Player Feedback and Accessibility
Controls could use some polishing—character movements can be erratic, and responsiveness is sometimes shaky. Some players have flagged the collection and farming mechanics as overly complicated. Issues with visibility and bugs related to entering and exiting buildings have been reported. From an accessibility standpoint, the current game design is not recommended for individuals with mobility impairments, those who struggle with precise movements, or those who are susceptible to seizures induced by visual flashes or who have visual impairments, color blindness, or are prone to motion-induced nausea or dizziness. On the upside, the game is praised for its relaxing atmosphere, the developers' active communication, and regular updates. Calls for more save points and language support are in the mix, but overall, it's seen as an appealing title for aficionados of the genre.
A Black Cat Prowling on a Fence
Amidst a world woven with magic, a black cat treads carefully along a fence—perhaps a familiar or just a curious nocturnal observer in a land of witches, giant turtles, and goat-like creatures.
Witches, Beasts, and Skies to Conquer
Imagine a witch's abode where the mundane meets the magical, and where the sky above is not just a space to be admired but a domain to be traversed, with witches soaring high above their enchanted towns.
These descriptions aim to capture the essence of the game and may not reflect the latest updates or changes made post-release. Always refer to the latest game resources or community updates for the current state of gameplay.
Affiliate Advertisement Notice

リップ
As always, we'd like to take a moment to share some announcements with you.
1. Razer Blade 18 Gaming Laptop: Beyond the Desktop Limits
Preview: Think you've experienced the best gaming experience? Think again. Dive into the heart of the Razer Blade 18, where power meets portability.
In the dynamic world of gaming, the Razer Blade 18 is a force to be reckoned with. It's not merely a laptop; it's a testament to what desktop-level performance looks like in a portable design. At its core is the NVIDIA GeForce RTX 4080, harmoniously in sync with the newest Intel 13th Gen Core i9 HX processor. Its 18-inch QHD+ screen transports you to different universes, while the 5MP webcam and THX Spatial Audio-supported 6-speaker system make interactions more vivid than reality. Indeed, the Razer Blade 18 doesn't just keep up with your gaming needs; it sets the pace.
---
2. Razer Edge WiFi Gaming Tablet: The Ultimate Gaming Handheld
Preview: When precision and speed define your gaming style, the Razer Edge is your ideal gaming ally.
Step into the gaming future with the Razer Edge, a handheld tailored for the modern gamer. The heart of this beast, the Snapdragon G3x, ensures an unbeatable gaming experience. Couple that with the 144Hz AMOLED display, and you have the perfect blend of speed and clarity. With the Kishi V2 Pro, a console-quality controller, every Android game or Xbox Game Pass session is a spectacle. The Razer Edge doesn't just play the game; it revolutionizes the way you experience it.
---
3. Razer Kraken Kitty V2 Pro Wired RGB Headset: Ears, Lighting, and Action!
Preview: Express yourself like never before in streams, with flair, light, and impeccable sound.
As a streamer, your persona is unique. The Razer Kraken Kitty V2 Pro ensures it shines brighter and cuter than ever. Customizable with three interchangeable ear designs, whether you're in a kitty, bear, or bunny mood, this headset embodies you. The stream-reactive lighting is not just a visual treat but a gateway to unparalleled audience engagement. And, with its HyperClear Cardioid Mic, every word you utter is a note of clarity. The Kraken Kitty isn't just about style; it's about making an unforgettable statement.

リップ
As you venture into the gaming world, remember, with Razer's masterpieces at your side, you're always one step ahead. The game has evolved, and so have the tools. Choose Razer, and redefine your gaming narrative.
Other Indie Games
ブルネット
Thank you for your continued support. Here's the link for you to explore.
Sushi beckons us into a world of complex flavors that emerge from its simple components. At the heart of this Japanese cuisine is the pairing of rice with mainly seafood, with nigiri sushi being particularly popular. The tradition of sushi, often enjoyed ...