スクラッチ
Let's all explore the school together!
ランダム生成される夜の学校が舞台の1~4人協力型ホラーゲーム。 友達と協力し、複雑な迷宮と化した校舎からの脱出を目指せ!

School Labyrinth ist ein Koop-Horror-Survival-Spiel für 1-4 Spieler.Kooperieren Sie mit Ihren Freunden und versuchen Sie, aus dem prozedural generierten Schullabyrinth zu entkommen!

迷宮校舎 | School Labyrinth on Steam (steampowered.com)
Introducing the Thrilling Escape Horror Game "Labyrinthine Schoolhouse"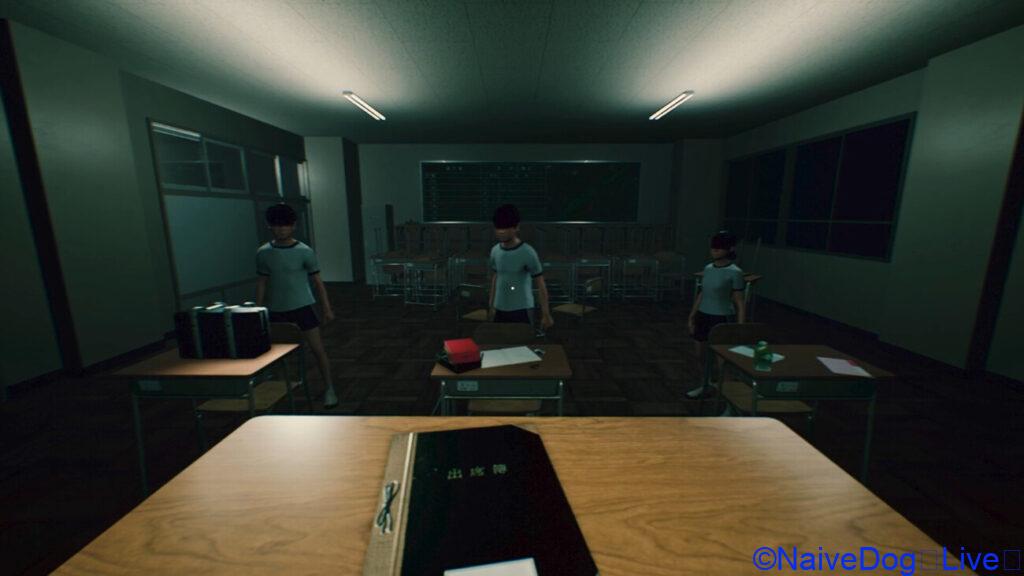 Hold on to your seats, folks! We've got something spine-chilling for you, so brace yourselves. 🎃
Hot off the press from AUTOMATON—a hub for both Japanese and international gaming news—is a game that horror enthusiasts won't want to miss.
The game is called "Labyrinthine Schoolhouse," where a group of children who snuck into a school for a test of courage find themselves trapped in an eerily maze-like building. You'll have to work together to escape the unsettling mysteries lurking in the dark!
The game kicks off on a sultry summer night. Navigate the twisted halls, evade what's chasing you, and collaborate to escape. It even features an online multiplayer mode for up to four players. The key to escaping? Find the emergency exit!
But beware, you're not alone. Is the person next to you really a friend? Ominous footsteps, unsettling ambiance, and the feeling that something else is there. With changing locations for items and emergency exits, escaping won't be a walk in the park!
Game streaming is welcomed, so feel free to share your experiences. But remember, follow the guidelines—no defamatory or inappropriate content allowed.
Check the system requirements for smooth gameplay. If you're faint-hearted, consider playing with friends. So, are you ready? Embark on an adventure where dreams and nightmares intertwine in the Labyrinthine Schoolhouse! 🎮
RainyDollGames, huh? The same folks who made that Mezjed game.

アイドリングベリー

スクラッチ
Oh, you mean the one that looks like a hooded Q?
It was unique having a pyramid in an exploration horror game; now it's set in a Japanese school?

アイドリングベリー

スクラッチ
Hold on, make sure to check the rules before going on a test of courage.
Absolutely, better safe than spooked!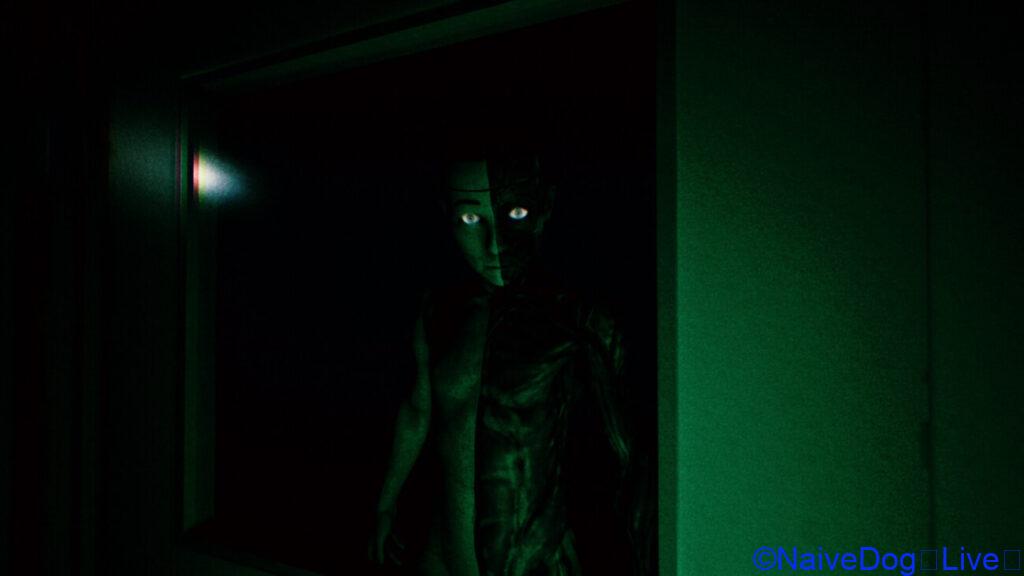 Before you jump into streaming or creating a Let's Play video of "Labyrinthine Schoolhouse," there are a few ground rules. First and foremost, make it a point to include the game's name in the title of your content. This will make it easier for viewers to find what they're looking for. Also, ensure the store page URL is in a place where your audience can easily access it. While you're free to monetize your content through ad revenue and donations, steer clear of content that could be deemed slanderous or offensive. Keep in mind that should any issues arise, RainyDollGames won't take responsibility, so exercise caution. Lastly, the terms of engagement may change without notice, so make it a habit to check for updates regularly.
System Requirements
| | Minimum Specs | Recommended Specs |
| --- | --- | --- |
| OS | Windows 10 64-bit | Windows 10 64-bit |
| Processor | Intel Core i5 | |
| Memory | 8 GB RAM | |
| Graphics | GeForce GTX 1660 | |
| Network | Broadband Internet | |
| Storage | 8 GB available | |
So, are you ready to explore the eerily enthralling world of "Labyrinthine Schoolhouse"? Let's dive in and get lost together! 😁🎮
Gathering a bunch of close-knit game streamers would surely liven things up.

アイドリングベリー

スクラッチ
Heh, isn't it heartwarming to get those donations?
True, playing a horror game cheerfully might seem incongruous, but you can't deny it's a style all its own.

アイドリングベリー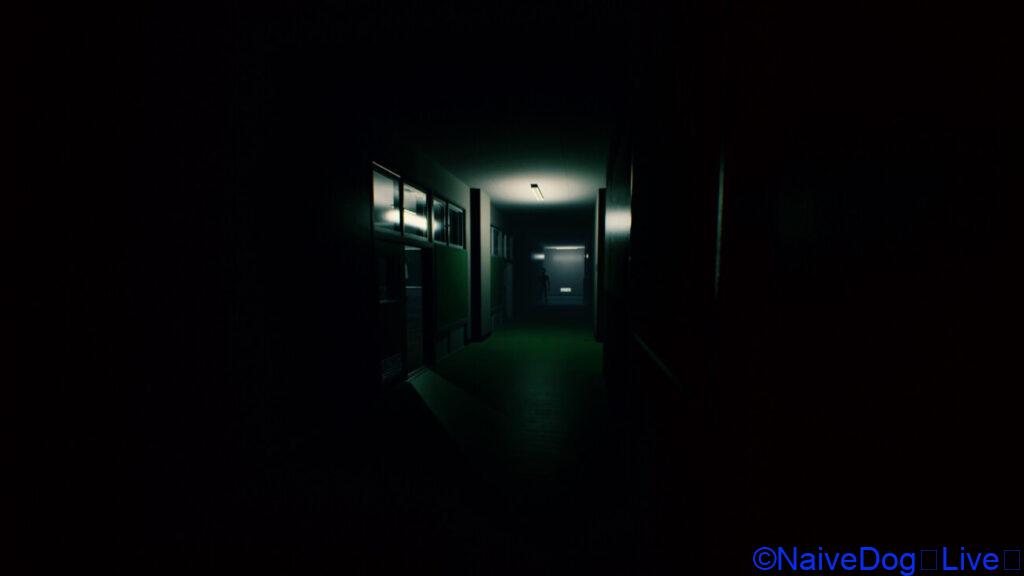 Why is it that schools are so easily turned into settings for horror?

アイドリングベリー

スクラッチ
Haha, the reason's obvious, isn't it?

スクラッチ
It's because schools are cursed places where grudges easily accumulate.

スクラッチ
Schools could actually be more terrifying than graveyards, don't you think?
mmm, it's best to avoid schools at night, that's for sure.

アイドリングベリー
Labyrinthine Schoolhouse: Promotional Video
Title: [Labyrinthine Schoolhouse] First Promotional Video | Channel::RainyDollGames
Video Overview
Uploaded by the RainyDollGames channel on August 23, 2023, the 51-second video titled "[Labyrinthine Schoolhouse] First Promotional Video" serves as the inaugural promotional material for the multi-horror game "Labyrinthine Schoolhouse." Designed as a cooperative survival horror experience for 1-4 players, the game immerses you in the role of students who have infiltrated a school at night with the objective of escaping its labyrinthine layout. The video includes pertinent links to its Steam store page as well as the developer's Twitter account, making it an invaluable resource for game enthusiasts and fans of the horror genre.
From Developer X (via old Twitter account)

バイラル
Hey, the Twitter bird has flown in to deliver a post!

バイラル
Affiliate Advertisement Notice

リップ
As always, we'd like to take a moment to share some announcements with you.
Razer Kraken Kitty RGB USB Gaming Headset
The Razer Kraken Kitty Gaming Headset is designed for PC users and comes in a Quartz Pink color. It features THX 7.1 Spatial Surround Sound for an immersive gaming experience. The headset also has Razer Chroma RGB lighting on the kitty ears and logo, which can interact with audience emoticons and alerts during live streams. For comfort, it has oval, cooling gel-infused cushions, and it also includes a retractable active noise-cancelling microphone for clear communication. The on-earcup controls allow for easy volume and THX Spatial adjustments. It connects via USB and is compatible only with Windows 10 64-bit systems for THX Spatial Audio.
Razer Viper Ultralight Ambidextrous Wired Gaming Mouse
The Razer Viper Gaming Mouse is an ultralight, ambidextrous mouse with a Quartz Pink finish. It features a high-precision 16K DPI optical sensor and second-generation optical mouse switches for faster response times. The mouse also offers customizable Chroma RGB lighting and eight programmable buttons. Its drag-free cord provides a wireless-like performance. It's designed for both left and right-handed users and allows for complex macro functions through Razer Synapse 3.
Base Station V2 Chroma Headphone Headset Stand Holder
The Base Station V2 Chroma is a Quartz Pink headset stand with Chroma RGB lighting that offers 16.8 million colors and various effects. It has a non-slip, rubber bottom for stability and a detachable base for portability. The stand includes two USB 3.1 charging ports and a 3.5mm audio jack combo port with built-in 7.1 surround sound DAC. It's universally compatible and designed to fit all sizes of headphones. The stand has enhanced height and an all-new aluminum construction.
These summaries should give you a good overview of each product's key features and benefits.
Other Indie Games

チャットリーナ
Thank you for your continued support. Here's the link for you to explore.
Sushi beckons us into a world of complex flavors that emerge from its simple components. At the heart of this Japanese cuisine is the pairing of rice with mainly seafood, with nigiri sushi being particularly popular. The tradition of sushi, often enjoyed ...