アイドリングベリー
The pixel-art action game by the creators of "Metal Slug" is making a comeback!
Black Finger JETは、横スクロールアクションシューティングゲームです。 数多くのアクションシューティングゲームをリリースしてきたチームによる、完全新作ゲームです。

Black Finger JET is a brand new run & gun from a crack team of genre experts!

Black Finger JET on Steam (steampowered.com)
KOHACHI STUDIO: A Convergence of Creative Talents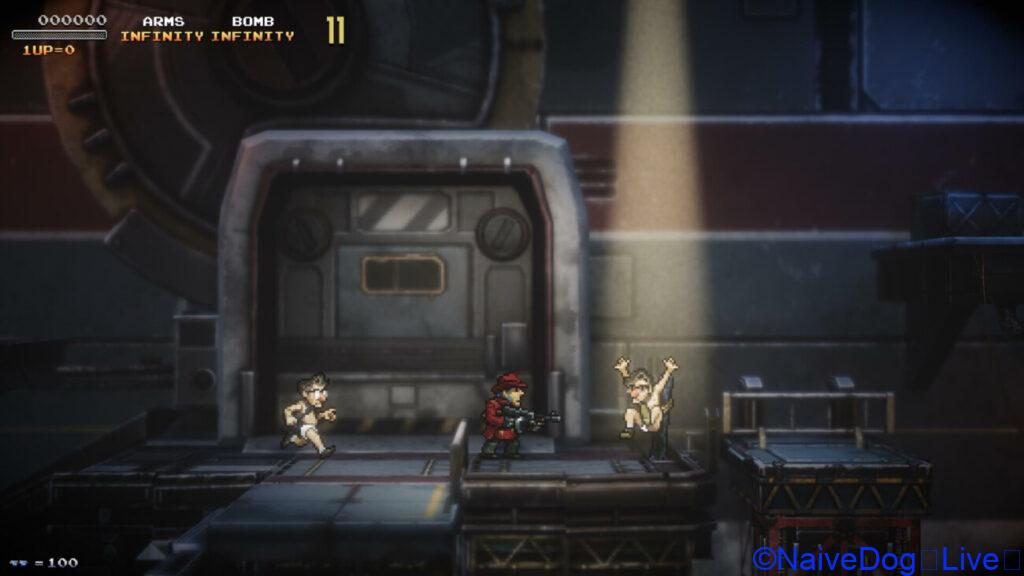 KOHACHI STUDIO is home to luminaries in the industry and promising creators like Mr. Ishiguro Shina (Director), akio (Main Artist & Planner), Miihaa (Producer), HIYA! (Sound Producer), and ESAKA-KEN (Senior Pixel Artist). This stellar ensemble includes individuals who have played pivotal roles in hit titles like "Märchen Forest" and the "Metal Slug" series.
"Black Finger JET (Tentative)": A Legendary Reunion and a New Endeavor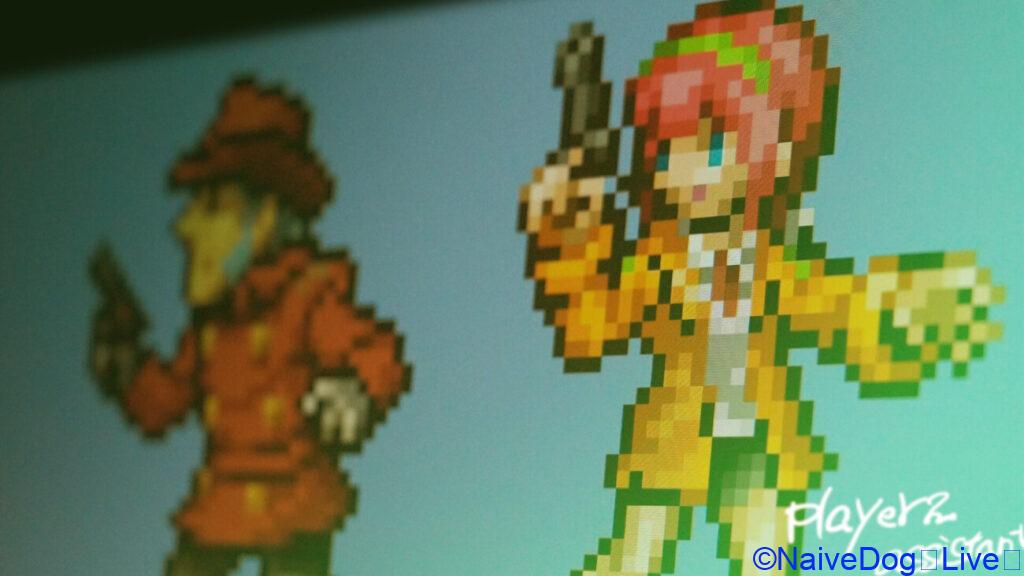 Innovation in Gameplay
"Black Finger JET" is based on 8-way aiming gun action but integrates diverse weapons and a transformable vehicle, the "JET Car". Players can switch between handguns, machine guns, shotguns, and transform the JET Car into an airplane or submarine to overcome stages, offering players new challenges and excitement.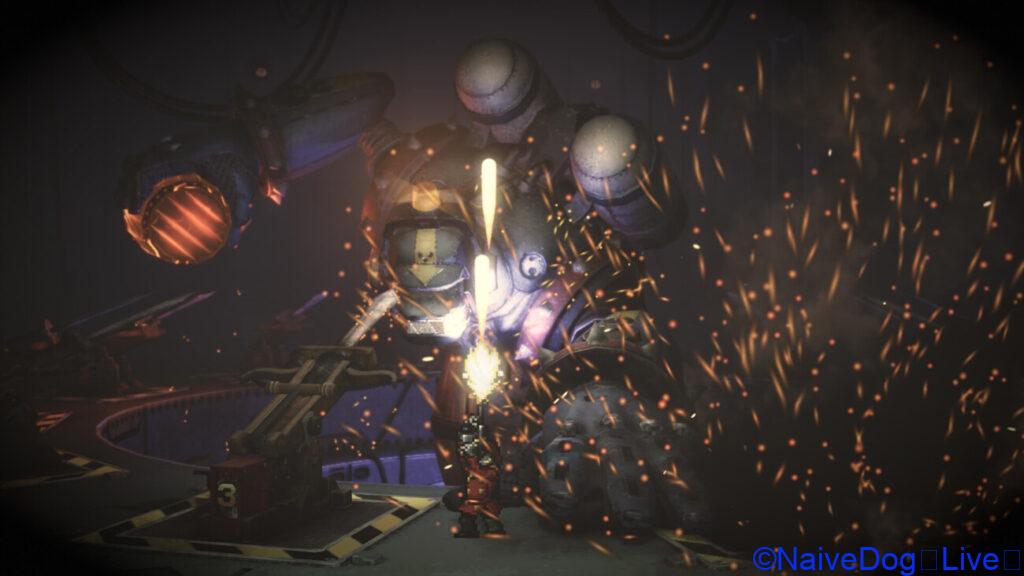 Concept and Vision
The game fuses elements of classic action shooting with modern technology and design. The concept ties the past and present of game expressions, showing respect to the origins of older games. This innovative approach is why KOHACHI STUDIO and "Black Finger JET" garner attention both within and outside the industry.
The talent-packed team of KOHACHI STUDIO, combined with the innovative gameplay and avant-garde concept of their new title "Black Finger JET (Tentative)", holds the potential to usher in a fresh breeze in the gaming industry.
Key Members of KOHACHI STUDIO: A Melange of Talented Creators
The development team at KOHACHI STUDIO is composed of top-tier creators, each with unique talents and experiences.
akio: As the Main Artist & Planner, he is the original creator of the "Metal Slug" series and is responsible for its graphic design. His aesthetic sense and strategic thinking profoundly influence the game's visuals and playing experience.
Miihaa: As a Producer, he ensures the smooth progress of the project. Whenever a problem arises, he's the key person to find a solution.
HIYA!: As the Sound Producer, he's in charge of the music and sound effects for "Metal Slug". His music plays a pivotal role in enhancing the game's ambiance and tension.
ESAKA-KEN: As a Senior Pixel Artist, he also participated in the development of "Metal Slug". His pixel art adds a unique texture and depth to the game.
Ishiguro Shina: Known for his work on "Märchen Forest" as a Director, his vision brings a distinct world and story to the games of KOHACHI STUDIO.
In this way, each member of KOHACHI STUDIO plays an indispensable role in game development, contributing their expertise and unique perspectives. This combination is the source of the multifaceted charm that the studio's games possess.
For the full interview with the development team: 超期待のラン&ガンゲーム『Black Finger JET』開発スタッフインタビュー!『メタスラ』スタッフ集結に向けた"夢と努力の結晶"が作り出した奇跡の出会いとは【TGS2023】 | Game*Spark - 国内・海外ゲーム情報サイト (gamespark.jp)
Tokyo Game Show 2023 Highlights: "Black Finger JET"
Black Finger JET Alpha Version Teaser:KohachiStudio Co., Ltd
Video Summary
Released on YouTube on September 29, 2023, by KohachiStudio Co., Ltd, the "Black Finger JET Alpha Version Teaser" boasts over 75,000 views in a short time. This teaser, approximately 2 minutes and 12 seconds in duration, was showcased as part of a special exhibit at Tokyo Game Show 2023. Details about the game can be confirmed on the official website and on Steam. This preliminary footage aims to pique interest in the "Black Finger JET" game and briefly convey its basic concept and mood.
System Requirements
| Item | Minimum Requirements | Recommended Requirements |
| --- | --- | --- |
| OS | Windows10+ | Windows10+ |
| Processor | core i5+ | core i7+ |
| Memory | 8 GB RAM | 16 GB RAM |
| Graphics | GTX750Ti/GTX 750+ | GTX750Ti/GTX 1080+ |
| DirectX | Version 9.0 | Version 11 |
| Storage | 10 GB available space | 10 GB available space |
| Additional Notes | Under development | Under development |
Please note that this information is under development and is subject to change.

スクラッチ
If you ask me, if you've been enjoying Metal Slug from candy stores or whatever, just get this.
Hmm, I recently watched a video where someone cleared Metal Slug for 100 yen. The enemy defeat animations are truly artistic.

アイドリングベリー
I'm curious about those aspects in this work too.

アイドリングベリー
Metal Slug: An Immortal Masterpiece in the World of Gaming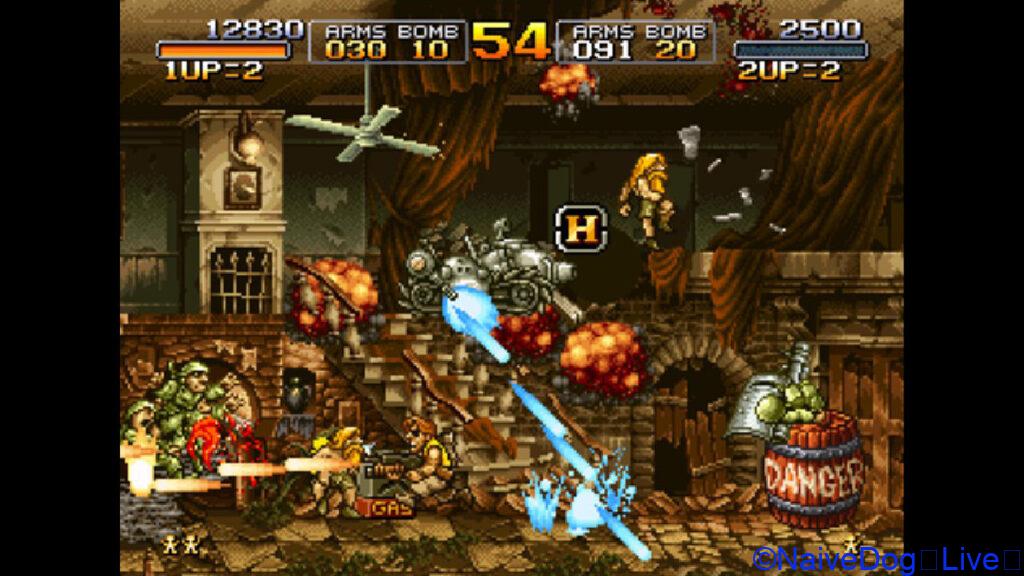 "Metal Slug" was originally created by a development team called Nazca. This team was formed by the former Irem staff, including AKIO, who gained fame particularly for "Undersea Warfare". Later on, the series was taken over by SNK, resulting in numerous sequels. The game follows a side-scrolling action-shooting format, where players combat rebels and terrorists as special operatives. The unique world is shaped by pixel art animation and elements of movie parodies.
Gameplay and Influence: The Legacy of Metal Slug
The story in almost all entries unfolds without the use of any text or dialogues, solely relying on in-game visuals. In the initial stages, gameplay centered around tanks, and this concept influenced the entire series. From "Metal Slug 1" to "Metal Slug 6", and even "Metal Slug X", various titles made their appearances in arcades. The series is revered for its innovative gameplay and historical context, and continues to be celebrated by game enthusiasts today. Its influence can be seen in contemporary games, and its value is expected to appreciate in the future.
Affiliate Advertisement Notice

リップ
As always, we'd like to take a moment to share some announcements with you.
Razer Kraken Kitty RGB USB Gaming Headset
The Razer Kraken Kitty Gaming Headset is designed for PC users and comes in a Quartz Pink color. It features THX 7.1 Spatial Surround Sound for an immersive gaming experience. The headset also has Razer Chroma RGB lighting on the kitty ears and logo, which can interact with audience emoticons and alerts during live streams. For comfort, it has oval, cooling gel-infused cushions, and it also includes a retractable active noise-cancelling microphone for clear communication. The on-earcup controls allow for easy volume and THX Spatial adjustments. It connects via USB and is compatible only with Windows 10 64-bit systems for THX Spatial Audio.
Razer Viper Ultralight Ambidextrous Wired Gaming Mouse
The Razer Viper Gaming Mouse is an ultralight, ambidextrous mouse with a Quartz Pink finish. It features a high-precision 16K DPI optical sensor and second-generation optical mouse switches for faster response times. The mouse also offers customizable Chroma RGB lighting and eight programmable buttons. Its drag-free cord provides a wireless-like performance. It's designed for both left and right-handed users and allows for complex macro functions through Razer Synapse 3.
Base Station V2 Chroma Headphone Headset Stand Holder
The Base Station V2 Chroma is a Quartz Pink headset stand with Chroma RGB lighting that offers 16.8 million colors and various effects. It has a non-slip, rubber bottom for stability and a detachable base for portability. The stand includes two USB 3.1 charging ports and a 3.5mm audio jack combo port with built-in 7.1 surround sound DAC. It's universally compatible and designed to fit all sizes of headphones. The stand has enhanced height and an all-new aluminum construction.
These summaries should give you a good overview of each product's key features and benefits.
Other japanese Indie Games

チャットリーナ
Thank you for your continued support. Here's the link for you to explore.
都道府県を積み上げて北海道を作る物理演算パズルゲームです。 あなたは"大きな人"となり、都道府県を箱に落とします。 同じ都道府県がくっつくと大きな都道府県に進化! 箱があふれる前に、日本最大の都道府県、北海道を作ろう! This is a physics puzzle game in which you build Hokkaido by piling up prefectures of Japan. You become a "big person" and drop prefectures into ...