スクラッチ
Recently, there's a trend of games where fruits combine and somehow power up

スクラッチ
There's a rumor that games featuring creatures that eat the insides of those fruits are not to be taken lightly.
This is not 'The Great Adventure of a Cute Caterpillar

Steam:いもむし (steampowered.com)
The protagonist is a caterpillar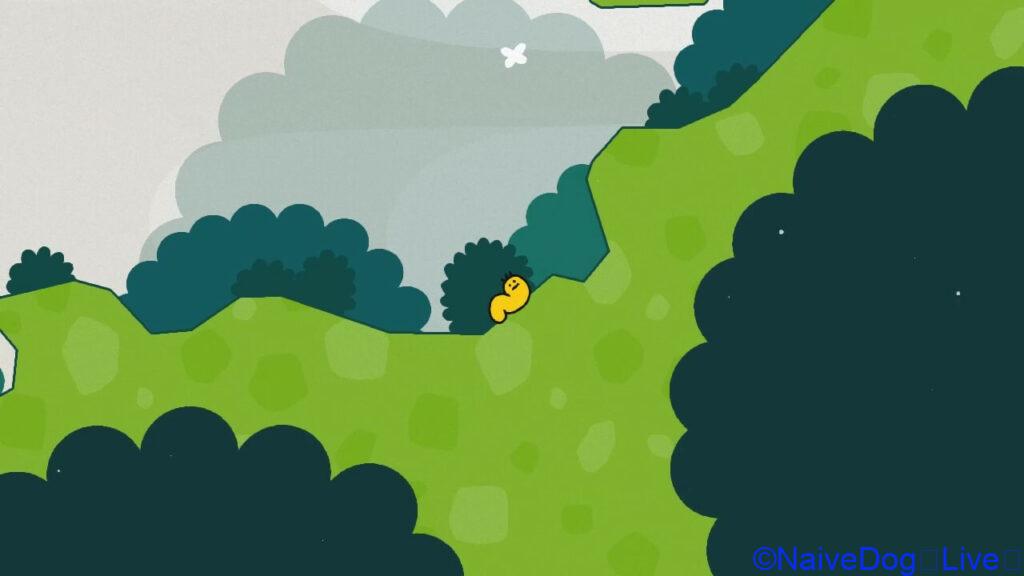 This game is a unique physics action game created by indie game designer AMURu. Although the title includes 'cute caterpillar,' players will face challenging obstacles contrary to its appearance. The game is influenced by 'Getting Over It' and 'Pogo,' and players will navigate a small caterpillar up steep cliffs, confronting their own personal growth in the process.
While there are no specific story elements, the game offers an experience that will stay with you. Players will confront their past failures and aim to overcome them, striving for the pinnacle. This game provides something more than just entertainment
『Here's additional information about games like 'Getting Over It' and 'Pogo.
ブルネット
Conquer the Mountain with a Pot and Hammer: 'Getting Over It with Bennett Foddy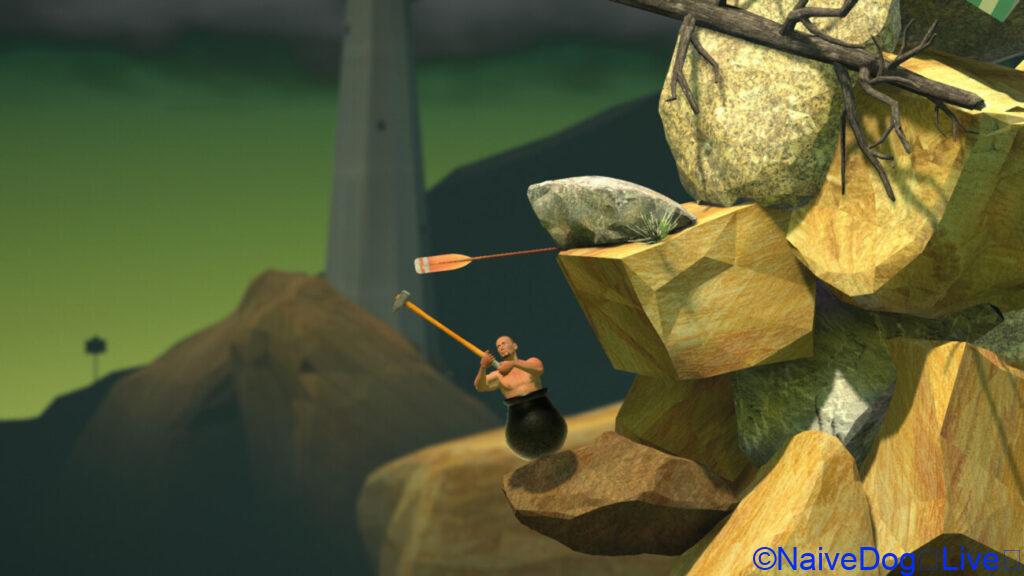 This unique game created by Bennett Foddy challenges players to climb a mountain using just a hammer while their lower body is confined in a pot. Available on Steam, it is designed for a specific audience and is considered a 'climbing' game. It also pays homage to the 2002 B-grade game 'Sexy Hiking' created by Jazzuo.
Challenge with Friends on a Pogo Stick: 'Pogostuck: Rage With Your Friends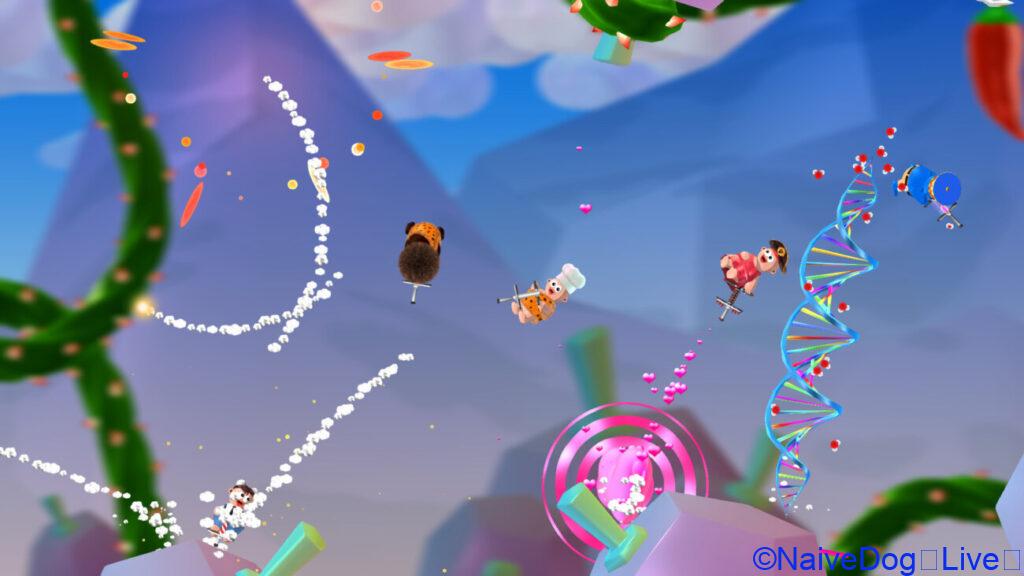 This game offers a short yet highly rewarding experience where you use a pogo stick to climb a mountain. Available on Steam, it is influenced by 'Getting Over It with Bennett Foddy.' Players also have the opportunity to make new friends along the way, and can challenge the game with up to 16 players through an automatic matching system.
About the Developer AMURu
AMURu, already known for the 'Caterpillar' game, has developed 'Mekimeki Chip,' a software that sets a new standard for creating chiptune music. Available on the Mac App Store, it features a simple yet highly functional interface that has received high praise from users.
Mekimeki Chip' offers a new experience in music creation with its innovative concept and user-friendly interface. This allows users to easily create their own original music and thoroughly enjoy the creative process.
AMURu(@amuru_mekimeki)さん / X (twitter.com)
Stream amu music | Listen to songs, albums, playlists for free on SoundCloud
momushi: Official PV
イライラ系物理アクション『imomushi』Official PV:AMURu
Overview of the Video
The 55-second video 'Frustrating Physics Action: imomushi Official PV,' released by the YouTube channel 'AMURu' on October 8, 2023, effectively introduces the new game 'imomushi' in a short time. The game, featuring a 'cute caterpillar' as the protagonist, emphasizes its hellish action gameplay. The video vividly depicts the caterpillar character skillfully navigating various obstacles. This official promotional video captures the essence of the game and has garnered attention from many gaming enthusiasts.

スクラッチ
These frustrating games occasionally go viral, so let's enjoy watching various game streamers scream
Affiliate Advertisement Notice

リップ
As always, we'd like to take a moment to share some announcements with you.
Razer Kraken Kitty RGB USB Gaming Headset
The Razer Kraken Kitty Gaming Headset is designed for PC users and comes in a Quartz Pink color. It features THX 7.1 Spatial Surround Sound for an immersive gaming experience. The headset also has Razer Chroma RGB lighting on the kitty ears and logo, which can interact with audience emoticons and alerts during live streams. For comfort, it has oval, cooling gel-infused cushions, and it also includes a retractable active noise-cancelling microphone for clear communication. The on-earcup controls allow for easy volume and THX Spatial adjustments. It connects via USB and is compatible only with Windows 10 64-bit systems for THX Spatial Audio.
Razer Viper Ultralight Ambidextrous Wired Gaming Mouse
The Razer Viper Gaming Mouse is an ultralight, ambidextrous mouse with a Quartz Pink finish. It features a high-precision 16K DPI optical sensor and second-generation optical mouse switches for faster response times. The mouse also offers customizable Chroma RGB lighting and eight programmable buttons. Its drag-free cord provides a wireless-like performance. It's designed for both left and right-handed users and allows for complex macro functions through Razer Synapse 3.
Base Station V2 Chroma Headphone Headset Stand Holder
The Base Station V2 Chroma is a Quartz Pink headset stand with Chroma RGB lighting that offers 16.8 million colors and various effects. It has a non-slip, rubber bottom for stability and a detachable base for portability. The stand includes two USB 3.1 charging ports and a 3.5mm audio jack combo port with built-in 7.1 surround sound DAC. It's universally compatible and designed to fit all sizes of headphones. The stand has enhanced height and an all-new aluminum construction.
These summaries should give you a good overview of each product's key features and benefits.
Other Indie Games

チャットリーナ
Thank you for your continued support. Here's the link for you to explore.
Sushi beckons us into a world of complex flavors that emerge from its simple components. At the heart of this Japanese cuisine is the pairing of rice with mainly seafood, with nigiri sushi being particularly popular. The tradition of sushi, often enjoyed ...