スクラッチ
Ever wonder what was happening in America during the 1960s? Well, let's take a stroll down memory lane and find out.
The 1960s in America: A Period of Social and Cultural Transformation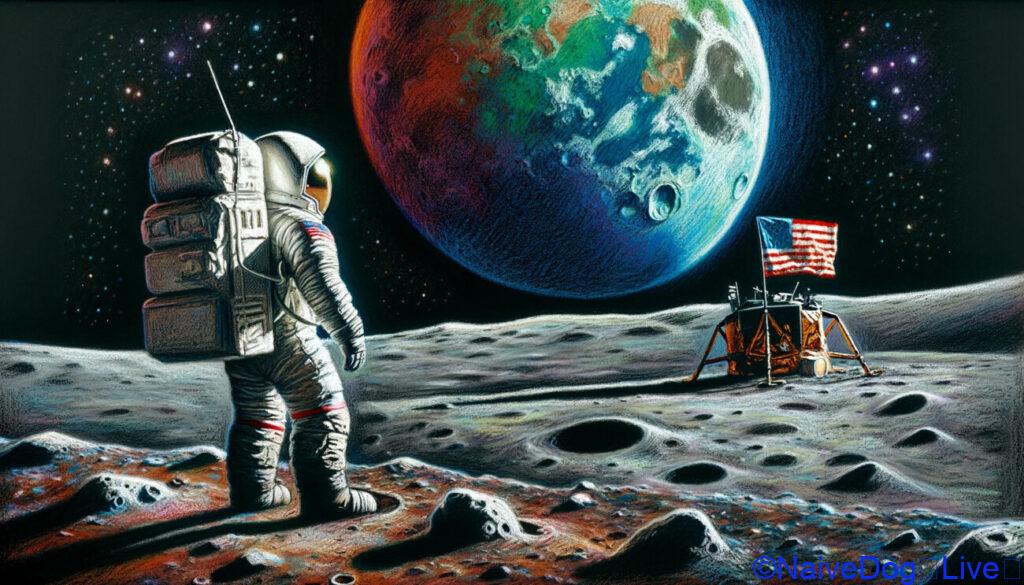 The 1960s in America are remembered as a time of intense social and political upheaval. This era was notably marked by the Civil Rights Movement, led primarily by African Americans under the guidance of Dr. Martin Luther King Jr. Their struggle through street protests and legal battles significantly contributed to the enactment of the Civil Rights Act of 1964 and the Voting Rights Act of 1965.
Simultaneously, the Vietnam War was a pivotal event of this era, causing deep divisions within American society. The widespread anti-war movement had a profound impact across the nation.
Culturally, this period was also one of great change. The space race, a key aspect of the Cold War, culminated in the celebrated Apollo 11 moon landing in 1969, a milestone in human history that inspired technological progress and captured people's imaginations.
The rise of counterculture, especially the hippie movement, championed peace, love, and freedom, bringing innovative changes in music, fashion, and lifestyle. This culture left a lasting impact on subsequent generations and continues to be felt today.
Thus, the 1960s in America were a crucial historical period characterized by social change, political movements, and cultural innovation, all of which continue to influence American society today.

スクラッチ
And that's the backdrop for this indie game set in the 1960s.
The Allure of 'Bloomtown: A Different Story' - A JRPG Set in 1960s America
Bloomtown: A Different Story is a narrative JRPG mixing turn-based combat, monster taming and social RPG set in a seemingly pleasant 1960s Americana world. Join Emily and her group of friends to save their cozy town from the demonic creatures that live in the hearts of its residents!

Bloomtown: A Different Story on Steam (steampowered.com)
Bloomtown: A Different Story - Official Reveal Trailer | PC Gaming Show 2023:GameTrailers
Video Details:
On June 12, 2023, the official reveal trailer for the new narrative JRPG "Bloomtown: A Different Story" premiered on the GameTrailers channel, quickly becoming a hot topic among RPG fans. With over 14,421 views, this 1-minute and 13-second video showcases the unique charm of the game.
Developed by Twin Sails Interactive, the game is set in 1960s America. Players embark on a summer adventure in the fictional town of Bloomtown, playing as Emily and her brother Chester. The town is shrouded in mystery, with children disappearing and nightmares turning into reality, offering a thrilling and mystical storyline.
The trailer of "Bloomtown: A Different Story," with its unique setting and intricately crafted story, presents an appealing proposition for those seeking a new gaming experience. Set in a 1960s American backdrop and centered around the adventures of children, this game promises to be a delightful addition to the gaming summer.
About Bloomtown: A Different Story
Bloomtown: A Different Story" is a unique narrative JRPG set in 1960s America. This game fuses elements of turn-based combat, monster taming, and social RPG, inviting players to uncover the hidden secrets beneath the peaceful facade of a small town.
In this game, players step into the shoes of Emily and her brother Chester, embarking on a summer adventure at their grandfather's house. Their journey is set to unravel the ghostly shadows threatening the fate of Bloomtown and its inhabitants. Despite its tranquil and comforting appearance, the town harbors unsettling truths, with children mysteriously disappearing and nightmares becoming reality.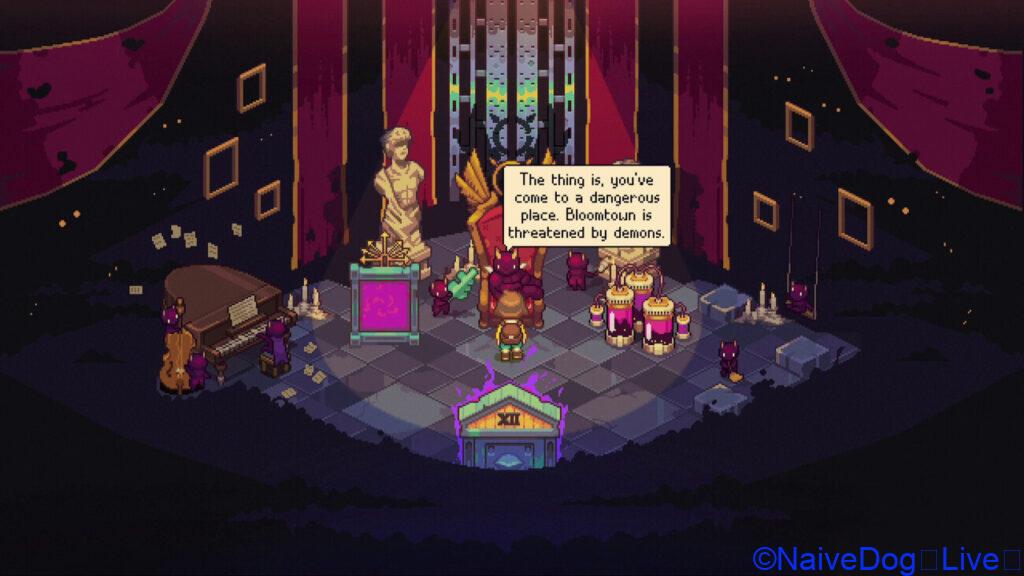 presents an idyllic American small-town setting, complete with a cinema, grocery store, library, and park. But this serene veneer is deceiving. With child disappearances and a spreading demonic world, players are compelled to take action to save the town.
The game is accessible in multiple languages, including English, French, German, Japanese, Russian, Simplified Chinese, and Brazilian Portuguese, with options for interface, full audio, and subtitles. This linguistic diversity enables players worldwide to fully enjoy the charm of "Bloomtown: A Different Story."
In "The Mysteries of Bloomtown," players embark on a wondrous JRPG adventure, where Emily and her friends seek to save the townspeople from their own demons - fears and flaws manifested as monsters.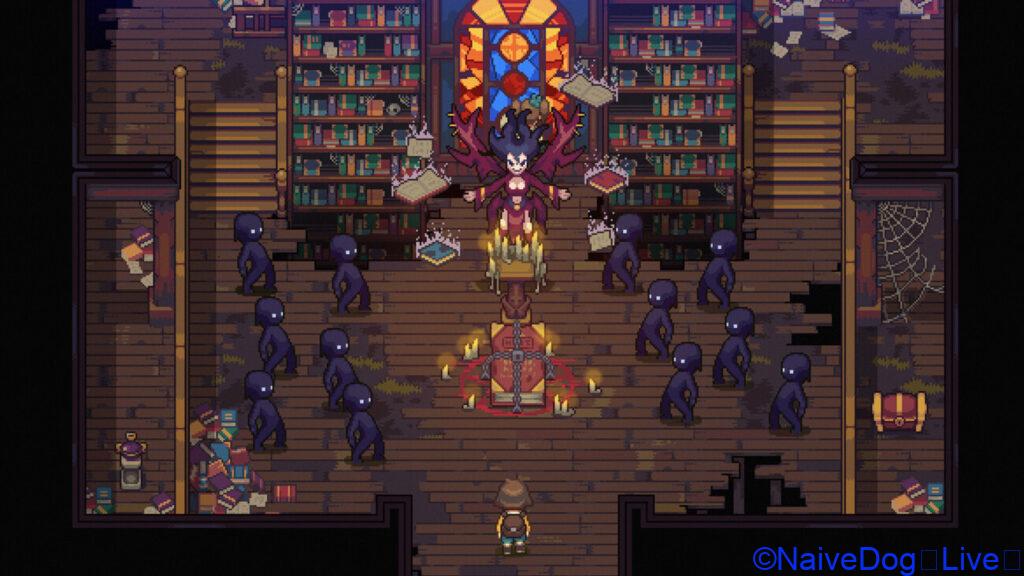 An Invitation to a Mystical Adventure
Players control Emily and her companions, unraveling the mysteries behind the mystical disappearances in Bloomtown. In this journey, fears and vices materialize as monsters in a world known as the "Underside," forming the core of the game's battles.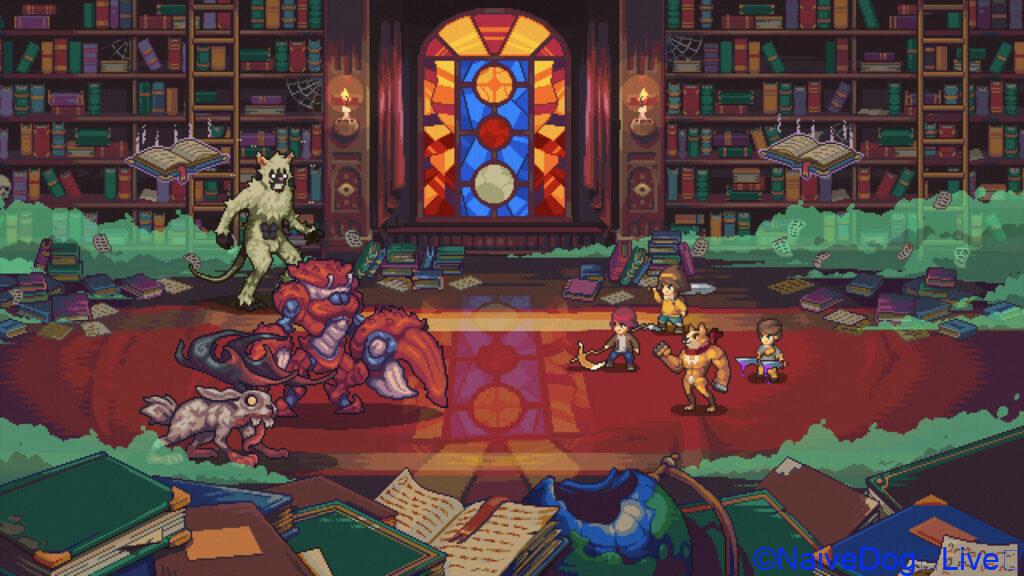 Achieving Dreams Through Teamwork
In the turn-based tactical battles, Emily isn't alone. Utilizing each character's unique skills and strengths is key to confronting enormous demons and dungeon bosses. Summoning inner demons and captured creatures to create powerful combos is essential for success.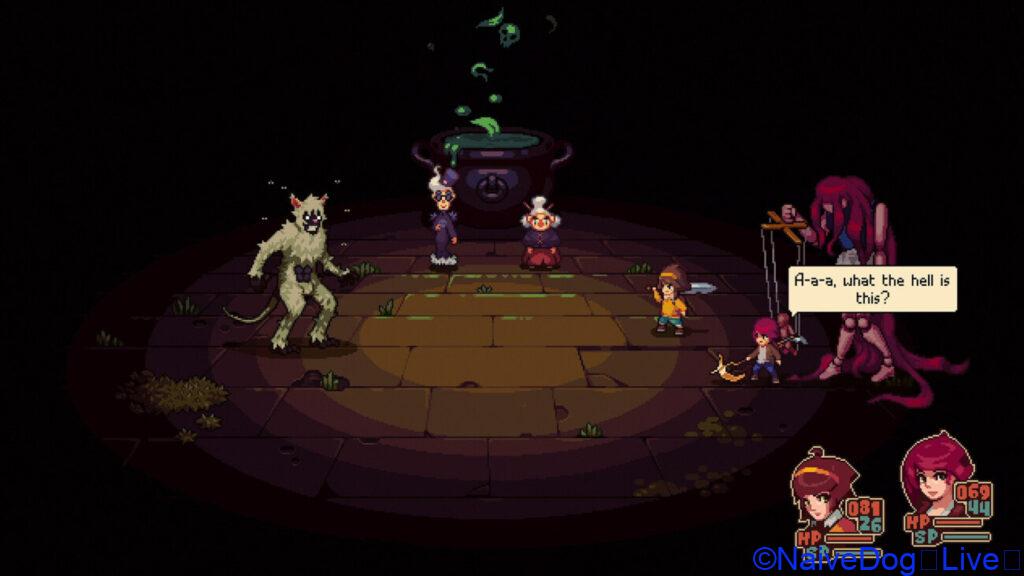 Tame the Demons of the Underside
During battles, players can capture weakened creatures to add to their team. Leveraging a variety of creatures and a deep fusion system, players can create hundreds of synergies, crafting their own unique demon-hunting squad.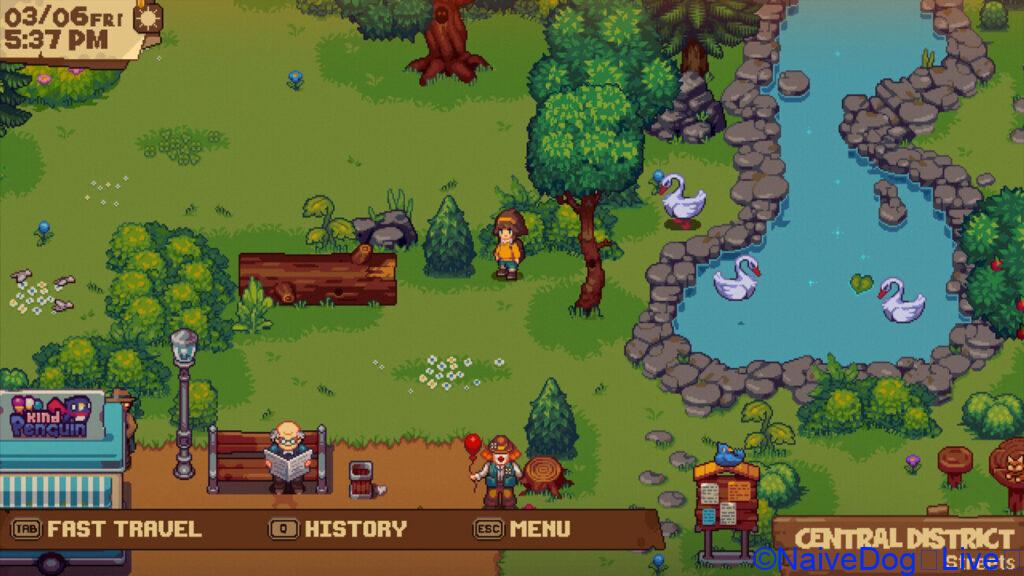 Maximize Time Usage
In Bloomtown, time constantly moves forward, never pausing. Players can freely choose their activities, from exploring secret places in the town, working out at the gym, earning pocket money at the grocery store, making useful friends, to relaxing with gardening. How these choices impact the adventure is up to the player.
This JRPG, with its pixel graphics and adorable characters, offers a deeply immersive experience. Embark on a journey of friendship and bravery in Bloomtown.

チャットリーナ
Below are the system requirements for playing on Steam.
System Requirements for "Bloomtown: A Different Story"
| Category | Minimum Requirements | Recommended Requirements |
| --- | --- | --- |
| OS | Windows 7 | Windows 10 |
| Processor | Dual Core 2.4 GHz | Dual Core 2.8 GHz |
| Memory | 4 GB RAM | 8 GB RAM |
| Graphics | Nvidia 450 GTS / Radeon HD 5750 | Nvidia GTX 460 / Radeon HD 7800 |
| DirectX | Version 11 | Version 12 |
| Storage | 1 GB available space | 1 GB available space |

スクラッチ
Seems like this game has a strong fantasy element, what with muscle-bound dogs and summonable beasts fighting alongside you. It's not available in Japanese yet, but it would be great if it eventually gets released on the Switch.
© 2023 Twin Sails Interactive. All rights reserved. © 2023 Different Sense Games. © 2023 Lazy Bear Games.
Affiliate Advertisement Notice

リップ
As always, we'd like to take a moment to share some announcements with you.
1. Razer Blade 18 Gaming Laptop: Beyond the Desktop Limits
Preview: Think you've experienced the best gaming experience? Think again. Dive into the heart of the Razer Blade 18, where power meets portability.
In the dynamic world of gaming, the Razer Blade 18 is a force to be reckoned with. It's not merely a laptop; it's a testament to what desktop-level performance looks like in a portable design. At its core is the NVIDIA GeForce RTX 4080, harmoniously in sync with the newest Intel 13th Gen Core i9 HX processor. Its 18-inch QHD+ screen transports you to different universes, while the 5MP webcam and THX Spatial Audio-supported 6-speaker system make interactions more vivid than reality. Indeed, the Razer Blade 18 doesn't just keep up with your gaming needs; it sets the pace.
---
2. Razer Edge WiFi Gaming Tablet: The Ultimate Gaming Handheld
Preview: When precision and speed define your gaming style, the Razer Edge is your ideal gaming ally.
Step into the gaming future with the Razer Edge, a handheld tailored for the modern gamer. The heart of this beast, the Snapdragon G3x, ensures an unbeatable gaming experience. Couple that with the 144Hz AMOLED display, and you have the perfect blend of speed and clarity. With the Kishi V2 Pro, a console-quality controller, every Android game or Xbox Game Pass session is a spectacle. The Razer Edge doesn't just play the game; it revolutionizes the way you experience it.
---
3. Razer Kraken Kitty V2 Pro Wired RGB Headset: Ears, Lighting, and Action!
Preview: Express yourself like never before in streams, with flair, light, and impeccable sound.
As a streamer, your persona is unique. The Razer Kraken Kitty V2 Pro ensures it shines brighter and cuter than ever. Customizable with three interchangeable ear designs, whether you're in a kitty, bear, or bunny mood, this headset embodies you. The stream-reactive lighting is not just a visual treat but a gateway to unparalleled audience engagement. And, with its HyperClear Cardioid Mic, every word you utter is a note of clarity. The Kraken Kitty isn't just about style; it's about making an unforgettable statement.

リップ
As you venture into the gaming world, remember, with Razer's masterpieces at your side, you're always one step ahead. The game has evolved, and so have the tools. Choose Razer, and redefine your gaming narrative.
Other Indie Games
ブルネット
Thank you for your continued support. Here's the link for you to explore.
Sushi beckons us into a world of complex flavors that emerge from its simple components. At the heart of this Japanese cuisine is the pairing of rice with mainly seafood, with nigiri sushi being particularly popular. The tradition of sushi, often enjoyed ...