アイドリングベリー
Even as a streamer, beware!
Parasocial | パラソーシャル is a Japanese horror game about a live streamer.

パラソーシャルは、ライブ配信者を題材にしたジャパニーズホラーゲームです。

Steam:[Chilla's Art] Parasocial | パラソーシャル (steampowered.com)
"Parasocial" Unveiled! A New Dimension of Terror Where VTubers and Psychological Horror Intersect, Brought to You by Chilla's Art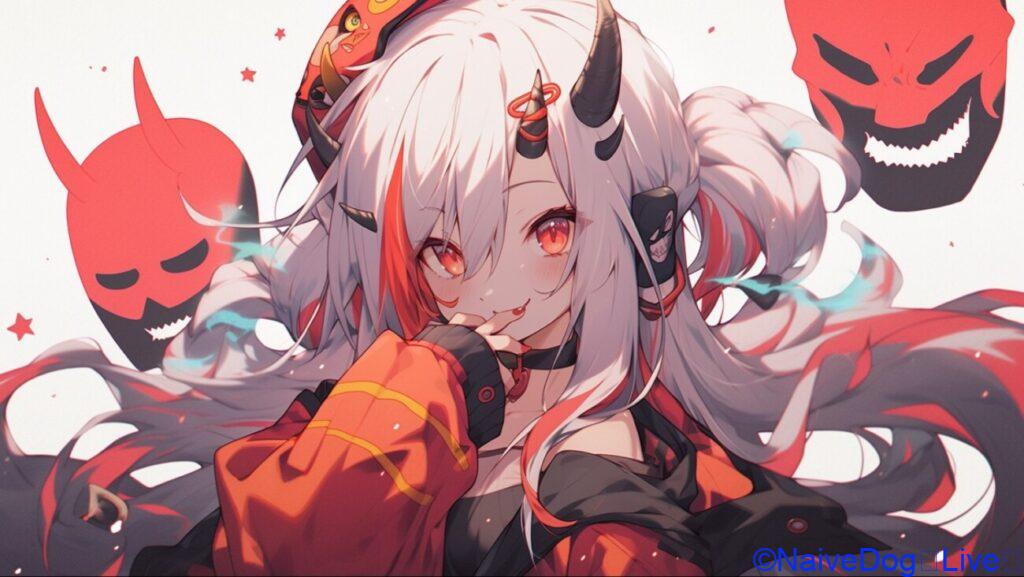 Hey there, everyone! I've got some special news for you tonight 🌙💀. That's right, the dark horse of the indie horror gaming scene, Chilla's Art, has just dropped their latest game, "Parasocial"! It's available on Steam starting today. Trust me, if you're a horror fan, you won't want to miss this!
Chilla's Art Past Works: An Icon of Horror
So, the most unique thing about this game is that the protagonist is a VTuber! You'll encounter super-natural events while live-streaming. It's a fresh take on horror that feels all too real when experienced through a video camera, don't you think? The game is set in everyday locations like convenience stores, family restaurants, and apartments. But what happens there is pure, unadulterated horror that's worlds away from the ordinary. The added VHS noise just intensifies the spookiness!
Chilla's Art Past Works: An Icon of Horror
Known for games like "Accident House" and "Night Shift Incident," Chilla's Art has garnered rave reviews from both VTubers and gaming commentators. This studio is quickly becoming an icon of horror 👻. Just a heads-up, though, this game has faced some controversy in the past over its violent content, so if you're sensitive, you might want to steer clear 💀.
ゲームの特長とオプション:没入型体験を追求
The game allows for some customization, like auto-save features and toggle options for the VHS effect. These VHS effects, by the way, include CRT screen trails, bleeding, and tape noise that make the horror experience even more immersive.
So, are you brave enough to step into this otherworldly horror experience? Patreon supporters can already enjoy the beta version, so if you're interested, make sure to check that out as well! Be careful; there might be something lurking behind you, too 🎃.

アイドリングベリー
The game's theme isn't so much about mysterious phenomena, but rather focuses on the real egos of people, who seem to interfere with the protagonist's peaceful sleep while they work as an idol.

アイドリングベリー
Although it's been less than a week since its August 26th release, the game has received very favorable reviews and is off to a good start.
| Category | Minimum Requirements | Recommended Requirements |
| --- | --- | --- |
| Operating System | Windows 7 SP1+ x64 | Windows 11 x64 |
| Processor | Intel/AMD X64 with SSE2 support | Intel Core i7-4770K or AMD equivalent |
| Memory | 4 GB RAM | 8 GB RAM |
| Graphics | NVIDIA GTX 460 or AMD equivalent | Nvidia GTX 950 or AMD equivalent |
| DirectX | Version 11 | Version 11 |
| Storage | 5 GB available space | 5 GB available space |
| Sound Card | Yes | Yes |
| Additional Notes | Turn off room lights and put your headset on for best experience. | Turn off room lights and put your headset on for best experience. |
Overall Review of the Game "Parasocial"
ブルネット
This is an analysis of the ratings on Steam. Please note that the language is sugar-coated.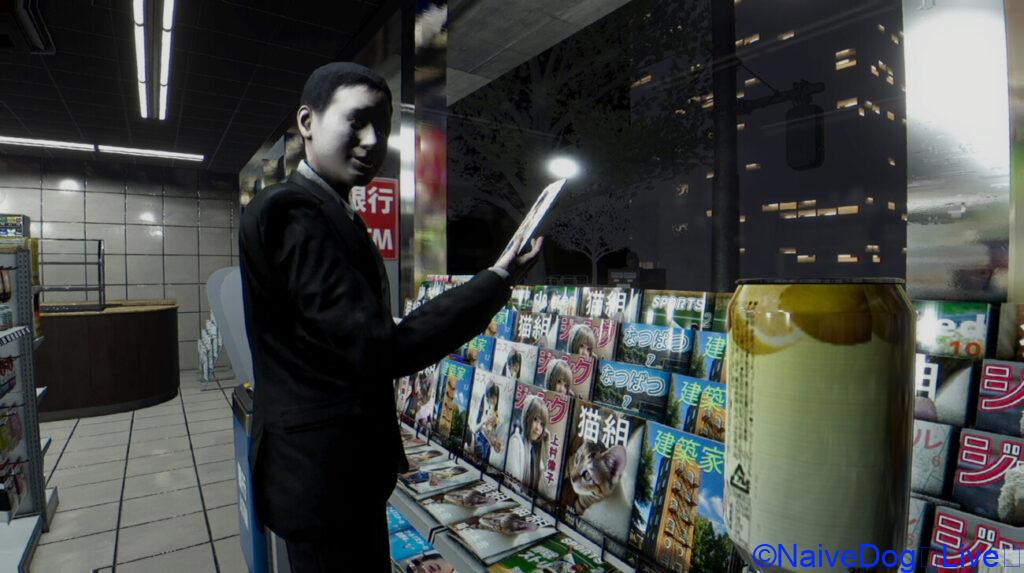 Key Attractions and User Expectations
"Parasocial" garners attention with its unique setting and psychological scares. Fans particularly appreciate its connection to previous releases and find the endings satisfying. Streamers and Vtubers also note that the game's themes resonate deeply due to their realism.
Areas for User Experience Improvement
On the flip side, there are calls to improve the controls. Users have pointed out that the "E" key can be difficult to manage and some find the movement speed slow. There are also reports concerning in-game bugs.
Theme and User Reactions
Opinions on the game's theme are mixed. Its focus on streamers and stalkers may be uncomfortable for some players, while others actually appreciate the raw nature of the themes.
Conclusion
While "Parasocial" offers numerous compelling features, it has room for improvement in terms of controls, bugs, and theme sensitivities. The latter may indeed be a sensitive point for some, requiring careful consideration moving forward. Overall, the game has immense potential, and future updates are highly anticipated.
著作権情報:
Parasocial | パラソーシャル © Chilla's Art, LLC® 2023All rights reserved.
"Parasocial" Official Trailer

---
タイトル:Parasocial | パラソーシャル Trailer
チャンネル:Chilla's Art
Video Overview
Released on August 14, 2023, by Chilla's Art, this approximately 1-minute-15-second trailer for the new game "Parasocial" keeps details vague but is exceedingly intriguing. It has already garnered 27,286 views. Purchase links for Steam, as well as Patreon and Twitter info, are provided, making it easy for interested viewers to take action. This video serves as a valuable resource for gaming enthusiasts and fans of Chilla's Art.
Meaning of "Parasocial"

アイドリングベリー
By the way, the term "parasocial" is borrowed from psychology. This is a tailored explanation, but that's the nature of these things.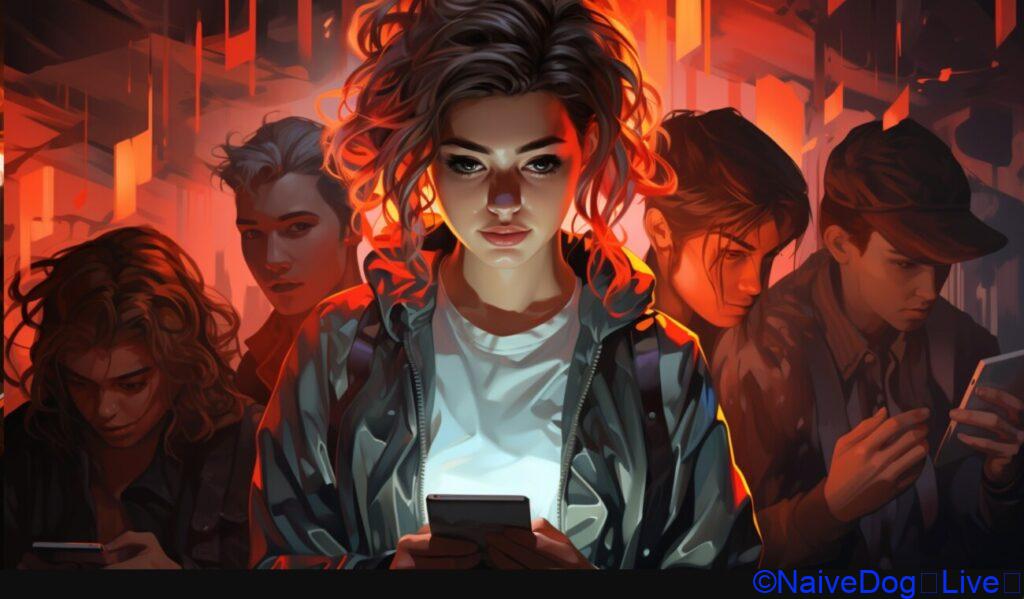 What is Parasocial? What Does it Mean?
First off, "parasocial" refers to a one-sided social relationship. Specifically, it's the unique connection that forms between public figures like VTubers or celebrities and their fans. While fans might feel like these public figures have feelings towards them, the reality is that the figures don't know their fans at all. This kind of one-sided relationship has notably increased with the advent of digital media.
The Shift in the Digital Age
In an era where social media and YouTube are everyday phenomena, parasocial relationships have become incredibly common. Especially on platforms that allow real-time interaction, fans often feel a very "real" emotional connection with VTubers and celebrities. This emotional tie also serves as a catalyst to further fan enthusiasm.
The Pros and Cons of Parasocial Relationships
Although this might seem negative at first glance, it's not necessarily so. For instance, these relationships can lead to the formation of communities based on shared interests and values, which in turn can help people make new friends. However, it's undeniable that the one-sided nature of these relationships could potentially lead to issues like dependency and stalking.
Why is This Important?
Lastly, the phenomenon of parasocial relationships is directly linked to broader themes of how we connect with others in the digital age, and how "real" those connections should be. As digitalization progresses, this is an issue that can't be ignored.
So, what do you think? Is it frightening or fascinating? Either way, this phenomenon has firmly taken root in our lives. 🌙💀

アイドリングベリー
By the way, while live streaming can make you feel closer to these public figures, it might be wise to reassess the boundaries now and then.
---
Affiliate Advertisement Notice

リップ
As always, we'd like to take a moment to share some announcements with you.
Razer Kraken Kitty RGB USB Gaming Headset
The Razer Kraken Kitty Gaming Headset is designed for PC users and comes in a Quartz Pink color. It features THX 7.1 Spatial Surround Sound for an immersive gaming experience. The headset also has Razer Chroma RGB lighting on the kitty ears and logo, which can interact with audience emoticons and alerts during live streams. For comfort, it has oval, cooling gel-infused cushions, and it also includes a retractable active noise-cancelling microphone for clear communication. The on-earcup controls allow for easy volume and THX Spatial adjustments. It connects via USB and is compatible only with Windows 10 64-bit systems for THX Spatial Audio.
Razer Viper Ultralight Ambidextrous Wired Gaming Mouse
The Razer Viper Gaming Mouse is an ultralight, ambidextrous mouse with a Quartz Pink finish. It features a high-precision 16K DPI optical sensor and second-generation optical mouse switches for faster response times. The mouse also offers customizable Chroma RGB lighting and eight programmable buttons. Its drag-free cord provides a wireless-like performance. It's designed for both left and right-handed users and allows for complex macro functions through Razer Synapse 3.
Base Station V2 Chroma Headphone Headset Stand Holder
The Base Station V2 Chroma is a Quartz Pink headset stand with Chroma RGB lighting that offers 16.8 million colors and various effects. It has a non-slip, rubber bottom for stability and a detachable base for portability. The stand includes two USB 3.1 charging ports and a 3.5mm audio jack combo port with built-in 7.1 surround sound DAC. It's universally compatible and designed to fit all sizes of headphones. The stand has enhanced height and an all-new aluminum construction.
These summaries should give you a good overview of each product's key features and benefits.
Other Indie Games

チャットリーナ
Thank you for your continued support. Here's the link for you to explore.
Sushi beckons us into a world of complex flavors that emerge from its simple components. At the heart of this Japanese cuisine is the pairing of rice with mainly seafood, with nigiri sushi being particularly popular. The tradition of sushi, often enjoyed ...