ナイーブ
A world of black and white, brought to life with pixel art, a mystery awaits.
「1時間でクリアできる推理アドベンチャー」をコンセプトに開発されたミステリーアドベンチャー。 美しいドット絵に彩られた事件の謎をあなたは解決できるか?

A game based on a simple concept: a mystery puzzle you can complete in an hour. Can you solve the cases narrated in this beautiful pixel-art adventure?

MAKOTO WAKAIDO's Case Files DELUXE TRILOGY on Steam (steampowered.com)
Wakaidou Makoto's Casebook TRILOGY DELUXE: Behind the Scenes of Deduction and Puzzle Solving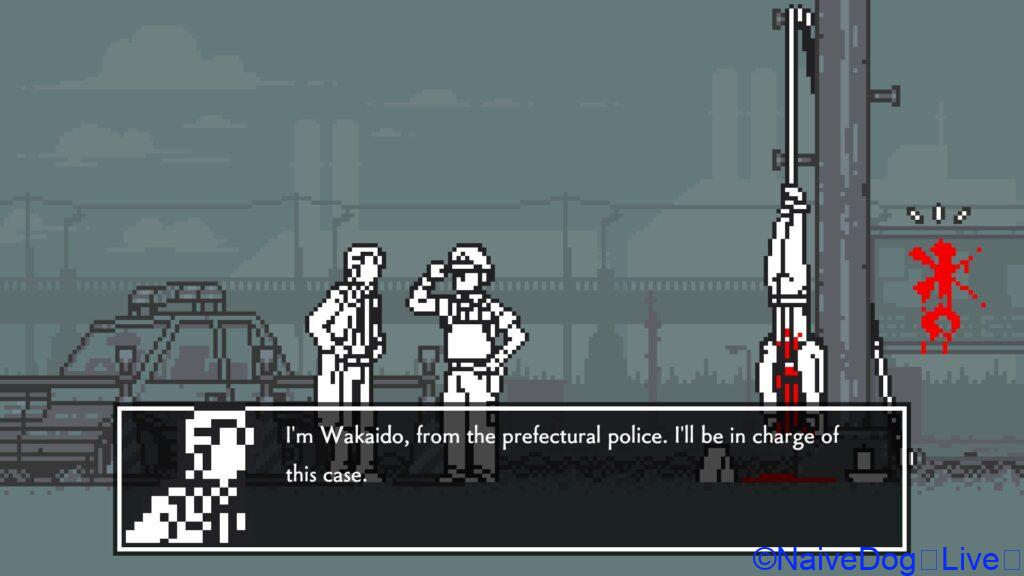 "Wakaido maokoto's Case Files TRILOGY DELUXE" is a detective adventure game released on October 19, 2023, for PC (Steam) and Nintendo Switch. This game is a port of the popular title that achieved over 200,000 downloads on smartphones, and it's priced at 1,564 yen (tax included).
The game was developed by the indie game team "Hakaba bunko", with a core concept of "an adventure that can be cleared in about an hour". Furthermore, the game's porting and publishing were handled by room6 Inc.
Players assume the role of the protagonist, Wakaido Makoto, and tackle a variety of cases and mysteries. The gameplay involves gathering information through inquiries, then organizing that information during the deduction segments, and advancing the logic.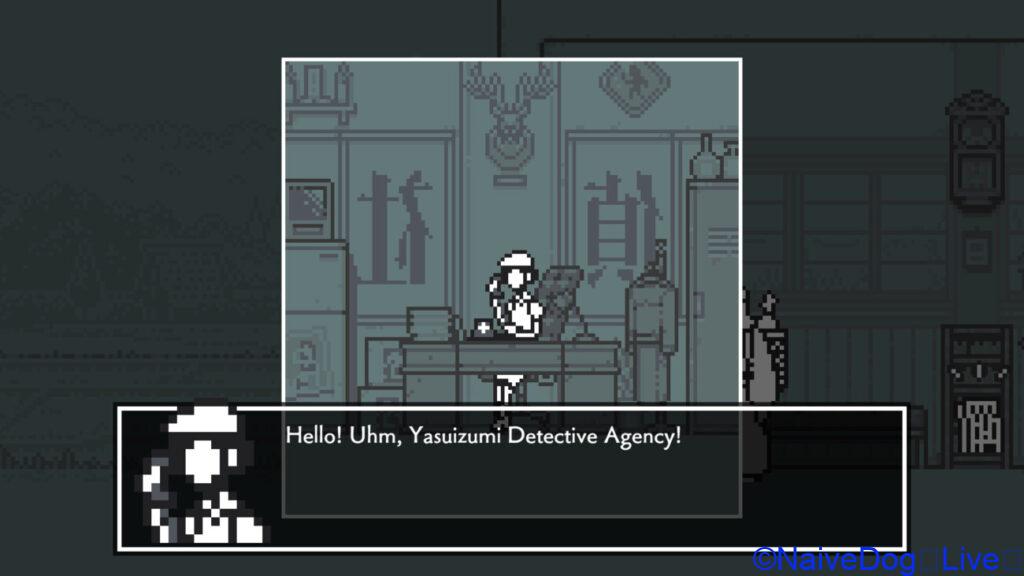 In addition to the previously released episodes "The Wedge of the Executioner", "The Forest of the Hidden God", and "The Footsteps of the Shadow", this edition also includes a new episode called "Murder in the Finger-Cutting Mansion". This way, "Wakaido Makoto's Case Files TRILOGY DELUXE" offers a game rich in engaging, short-duration stories and puzzles.
System Requirements
| Specs | Windows (Minimum) | Windows (Recommended) | macOS (Minimum) | macOS (Recommended) |
| --- | --- | --- | --- | --- |
| OS | Windows 10 | Windows 10 | Big Sur | Ventura |
| Processor | Intel Core i3 | Intel Core i7 | Intel Core i5 | Intel Core i7 |
| Memory | 4 GB RAM | 16 GB RAM | 4 GB RAM | 16 GB RAM |
| Graphics | Intel HD Graphics 4000 | NVIDIA GeForce GTX 1060 | Intel HD Graphics 5000 | Intel Iris Plus Graphics 645 |
| Storage | 4 GB available space | 4 GB available space | 4 GB available space | 4 GB available space |
This table presents the minimum and recommended system requirements to ensure a smooth operation of the game or application. Even if you meet the minimum requirements, performance will improve as you approach the recommended specs.
Wakaido Makoto's Case File - The Executioner's Wedge: Official Trailer
"Case Files of Wakaido Shin - Executioner's Wedge" Official Trailer by Huff Huff Oden
Video Explanation
The official trailer "Case Files of Wakaido Makoto - Executioner's Wedge" was released on August 14, 2021, on the YouTube channel "Huff Huff Oden". This brief 38-second video has already garnered over 54,000 views.
The trailer vividly introduces the new installment of the Wakaido series. It also includes information that all three episodes are available for free, with links provided to the official website and Twitter account. This video is a valuable resource for those who want to get a quick taste of the game's allure and theme.
Graveyard Library: A Rising Star in Short Adventure Games
Hakaba Bunko, currently developing their new game "Urban Legend Dissolution Center", is backed by Shueisha Games. This 2D side-scrolling mystery adventure game is drawing attention as a new challenge for the team.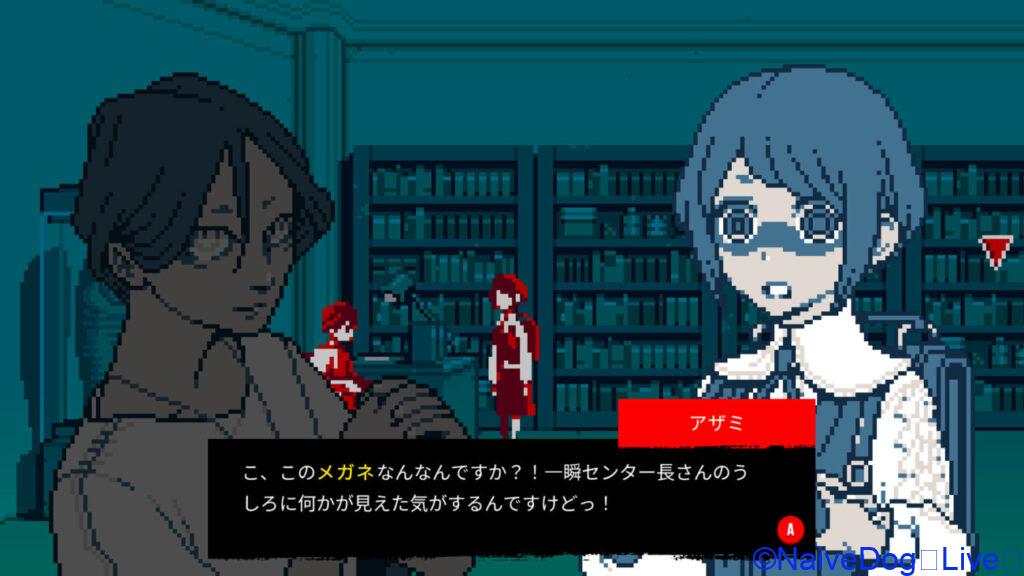 A distinctive feature of the Hakaba Bunko is their development concept of "an adventure game that can be cleared in about an hour". This unique approach has been recognized, and their flagship game "Case Files of Wakaido Makoto" made it into the TOP10 of the Google Play Indie Games Festival 2021 and won the Shueisha Game Creators CAMP Award.
Behind this success is a versatile team of four. Mr. Kickyawa, who is responsible for the scenarios, leverages his experience of writing play scripts in the past. On the other hand, Mr. AdaP, who works on the music, mentions that the music he loves personally influences the work. In this manner, the unique skills and passion of each member elevate the quality of Hakaba Bunko's works.
Reference Site:墓場文庫|note
ナイーブ
It has that nostalgic Game Boy feel, and the fact that you can clear it in about an hour might be one of its charms.
Affiliate Advertisement Notice

リップ
As always, we'd like to take a moment to share some announcements with you.
Razer Kraken Kitty RGB USB Gaming Headset
The Razer Kraken Kitty Gaming Headset is designed for PC users and comes in a Quartz Pink color. It features THX 7.1 Spatial Surround Sound for an immersive gaming experience. The headset also has Razer Chroma RGB lighting on the kitty ears and logo, which can interact with audience emoticons and alerts during live streams. For comfort, it has oval, cooling gel-infused cushions, and it also includes a retractable active noise-cancelling microphone for clear communication. The on-earcup controls allow for easy volume and THX Spatial adjustments. It connects via USB and is compatible only with Windows 10 64-bit systems for THX Spatial Audio.
Razer Viper Ultralight Ambidextrous Wired Gaming Mouse
The Razer Viper Gaming Mouse is an ultralight, ambidextrous mouse with a Quartz Pink finish. It features a high-precision 16K DPI optical sensor and second-generation optical mouse switches for faster response times. The mouse also offers customizable Chroma RGB lighting and eight programmable buttons. Its drag-free cord provides a wireless-like performance. It's designed for both left and right-handed users and allows for complex macro functions through Razer Synapse 3.
Base Station V2 Chroma Headphone Headset Stand Holder
The Base Station V2 Chroma is a Quartz Pink headset stand with Chroma RGB lighting that offers 16.8 million colors and various effects. It has a non-slip, rubber bottom for stability and a detachable base for portability. The stand includes two USB 3.1 charging ports and a 3.5mm audio jack combo port with built-in 7.1 surround sound DAC. It's universally compatible and designed to fit all sizes of headphones. The stand has enhanced height and an all-new aluminum construction.
These summaries should give you a good overview of each product's key features and benefits.
Other Indie Games

チャットリーナ
Thank you for your continued support. Here's the link for you to explore.
Sushi beckons us into a world of complex flavors that emerge from its simple components. At the heart of this Japanese cuisine is the pairing of rice with mainly seafood, with nigiri sushi being particularly popular. The tradition of sushi, often enjoyed ...