スクラッチ
Hanging out with dragons in towers or deep within caves, or often being captured in fantasy stories—this game takes a pretty cool twist by making the objective to defeat her.
You're here to slay the princess. Don't believe her lies.

Steam:Slay the Princess (steampowered.com)
Slay the Princess: What's that knife for?
Slay the Princess Release Date Trailer:Black Tabby Games
"Slay the Princess" is a game with a challenging theme: instead of saving the princess, you're tasked with defeating her. The princess poses a potential threat to the world, and players are on a mission to take her down. However, she's not just any enemy; she's emotionally complex and has a range of feelings towards the player. The game skillfully portrays this intricate relationship between the player and the princess.
Video Overview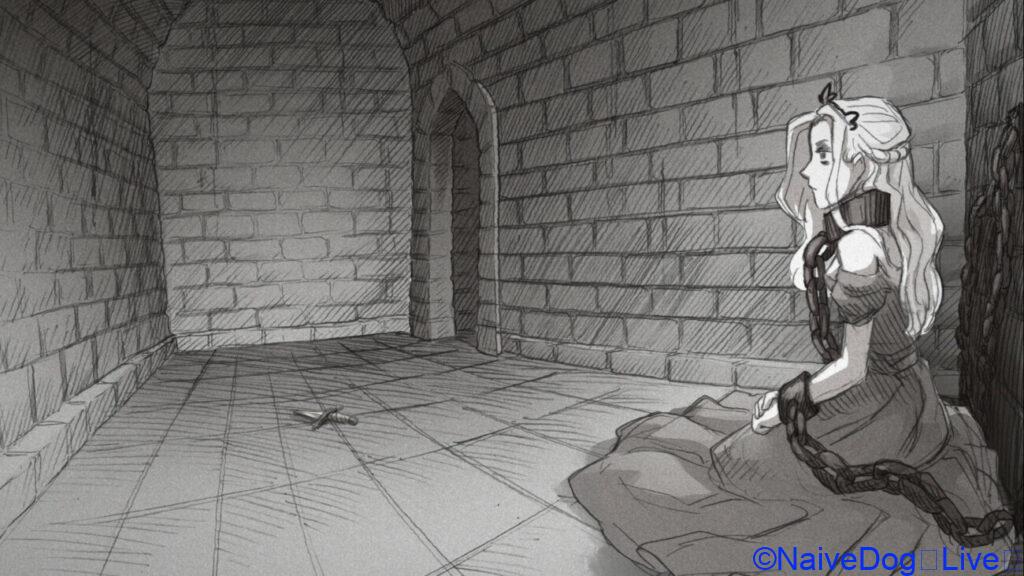 The release date trailer for this game was published by Black Tabby Games on September 6, 2023. The 1-minute and 26-second trailer effectively shows how perilous and psychologically complex the battle with the princess can be.
Anticipated Comments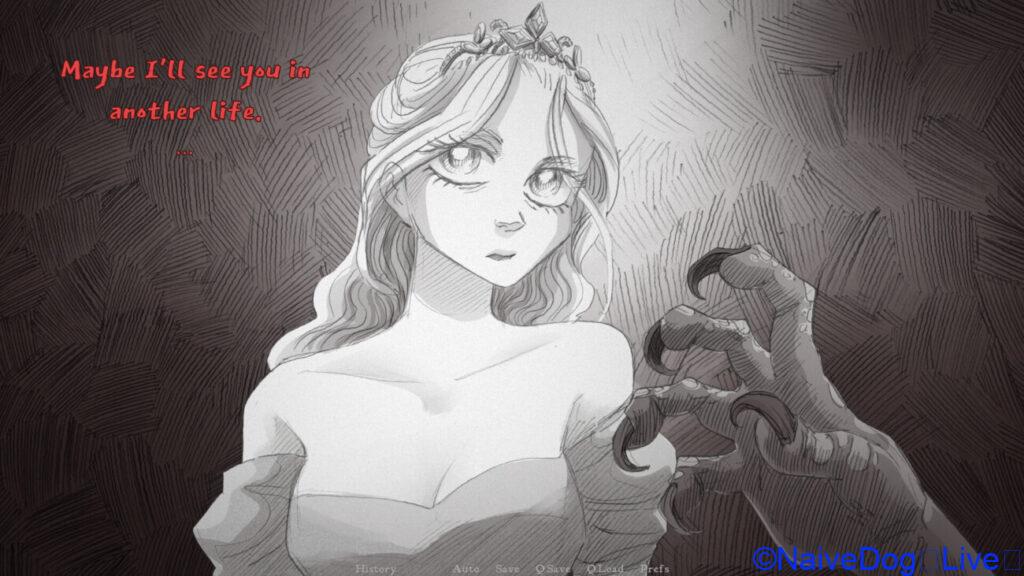 This game is seriously underrated. The story, art, and animation are all top-notch. Can't wait for October 20th!
Finally, a release date! I've been obsessed with this story, so I'm excited to see how deep it goes.
Already played the demo and added it to my wishlist! Everyone should keep an eye on this game.
The animation is amazing! The whole game looks really good!
This game has such high quality. It's the most anticipated new game for me this year.
I think there's more to the princess than meets the eye. She's always portrayed as a monster, but there must be a reason.
I've had it on my wishlist for a year now, so I'm really looking forward to finally playing it!
On one hand, she's so lovely I'd want to marry her, but on the other, I can't beat that beautiful voice.
It's sooner than I thought, but still too soon! This trailer was really good.
This masterpiece deserves more attention!
An existentially horrific visual novel, with an incredibly well-written plot, a beautiful score and graphics that will enrapture all senses. One of the best narrative games of 2023."
10/10 – Voxel Smash
"There isn't a single thing I don't like about Slay the Princess. The presentation is beautiful, the story is fantastic and moving, the voice acting of amazing characters is done phenomenally well, and the branching paths of the story give you what feels like unlimited possibilities."
10/10 – Try Hard Guides
"Slay the Princess will stay with you for a long time, I think. It's absurdist and dark and haunting in a way that not a lot of games are. If you have an itch for something that's spooky but also morally confronting and you will be thinking about it for days to come, it's impossible not to recommend this."
A- – Player 2

Slay the Princess on Steam (steampowered.com)
Game Details and Features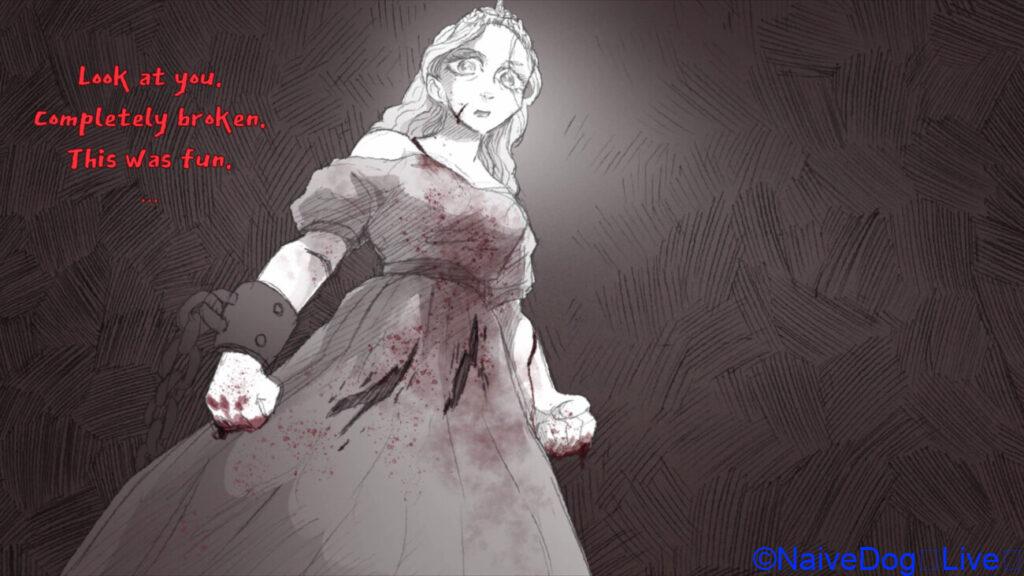 "Slay the Princess" has a unique setting where the player heads to a cabin in the woods and confronts the 'princess' underground. Because she poses a threat to the world, the player must defeat her. She will try to seduce and deceive the player, promising the world, but don't fall for it. If you let your guard down for even a moment, she will defeat you.
This game doesn't particularly include cosmic horror elements. Also, time moves linearly without any time-loop features. If the player acts carefully, they can clear the game without failing multiple times.
This game is gaining attention as a new role-playing experience by the creators of "Scarlet Hollow." If you're interested, please add it to your wishlist and participate in the localization survey. This will help the developers gauge interest.
Official Website : Black Tabby Games
Developer: Black Tabby Games' Vision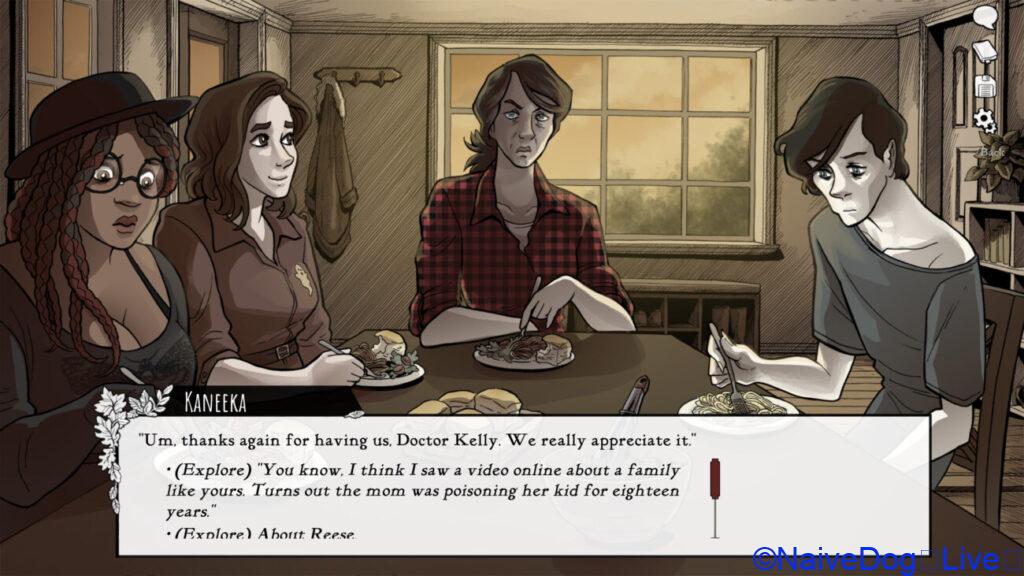 Black Tabby Games, led by Abby Howard and Tony Howard-Arias, is an award-winning indie game studio based in Boston, Massachusetts. They are currently working on two major projects: "Slay the Princess," which combines surreal horror and RPG elements, and "Scarlet Hollow," where choices significantly impact the story.
Scarlet Hollow: An Episodic Adventure
"Scarlet Hollow" is an episodic horror visual novel where the player's choices directly affect the story. The game features rich content with approximately 580,000 words and currently has episodes 1 to 4 available. By 2025, episodes 6 and 7 will be released, transitioning from early access to the full version. The game is available on Steam, GOG.com, and itch.io.
Thus, Black Tabby Games offers unique gaming experiences that deeply immerse players. With their high-quality content and innovative approach, they are bringing a fresh wind to the gaming industry.

スクラッチ
It's not just about fighting each other; there's a deep story hidden behind it all, isn't there?
Affiliate Advertisement Notice

リップ
As always, we'd like to take a moment to share some announcements with you.
Razer Kraken Kitty RGB USB Gaming Headset
The Razer Kraken Kitty Gaming Headset is designed for PC users and comes in a Quartz Pink color. It features THX 7.1 Spatial Surround Sound for an immersive gaming experience. The headset also has Razer Chroma RGB lighting on the kitty ears and logo, which can interact with audience emoticons and alerts during live streams. For comfort, it has oval, cooling gel-infused cushions, and it also includes a retractable active noise-cancelling microphone for clear communication. The on-earcup controls allow for easy volume and THX Spatial adjustments. It connects via USB and is compatible only with Windows 10 64-bit systems for THX Spatial Audio.
Razer Viper Ultralight Ambidextrous Wired Gaming Mouse
The Razer Viper Gaming Mouse is an ultralight, ambidextrous mouse with a Quartz Pink finish. It features a high-precision 16K DPI optical sensor and second-generation optical mouse switches for faster response times. The mouse also offers customizable Chroma RGB lighting and eight programmable buttons. Its drag-free cord provides a wireless-like performance. It's designed for both left and right-handed users and allows for complex macro functions through Razer Synapse 3.
Base Station V2 Chroma Headphone Headset Stand Holder
The Base Station V2 Chroma is a Quartz Pink headset stand with Chroma RGB lighting that offers 16.8 million colors and various effects. It has a non-slip, rubber bottom for stability and a detachable base for portability. The stand includes two USB 3.1 charging ports and a 3.5mm audio jack combo port with built-in 7.1 surround sound DAC. It's universally compatible and designed to fit all sizes of headphones. The stand has enhanced height and an all-new aluminum construction.
These summaries should give you a good overview of each product's key features and benefits.
Other Indie Games

チャットリーナ
Thank you for your continued support. Here's the link for you to explore.
Sushi beckons us into a world of complex flavors that emerge from its simple components. At the heart of this Japanese cuisine is the pairing of rice with mainly seafood, with nigiri sushi being particularly popular. The tradition of sushi, often enjoyed ...