Get lost in a lucid dream, bending the lines between reality and fiction. Utilize the strange camera to navigate through the ghosts' mysterious residence. Find the purpose of your nocturnal visit in a vivid and dreamlike setting.

Afterdream on Steam (steampowered.com)
Afterdream": A New Dimension in Psychological Horror
An Adventure at the Intersection of Reality and Dreams
As player, you'll take on the role of Jennifer and explore a mysterious world that lies between reality and dreams. Venture into the realm of lucid dreams to unravel the mystery of why you find yourself in such a place. This immersive game elevates your experience through a simple, intuitive interface as it blurs the lines between reality and fantasy.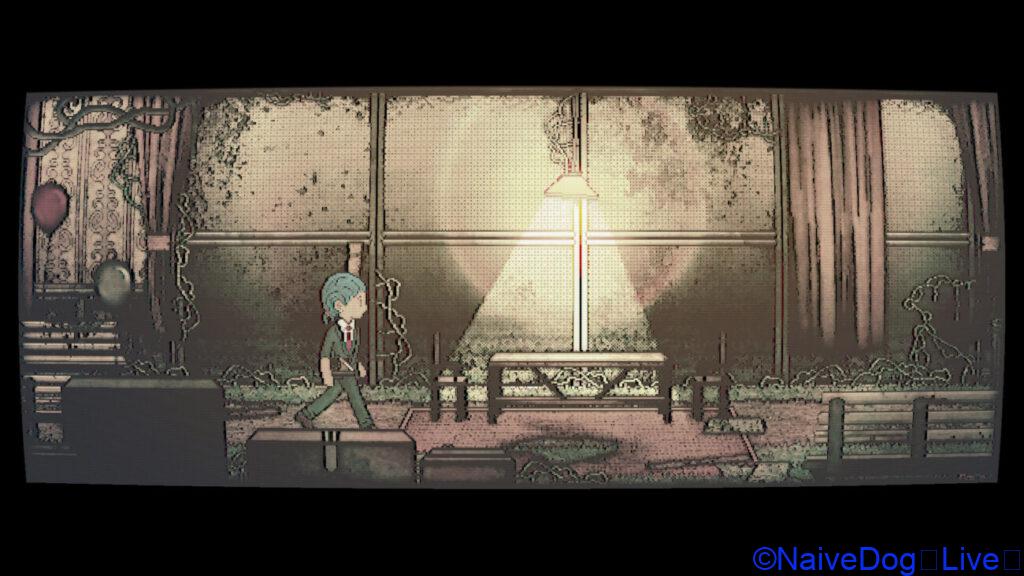 Puzzles and Exploration: The Mysterious Camera is the Key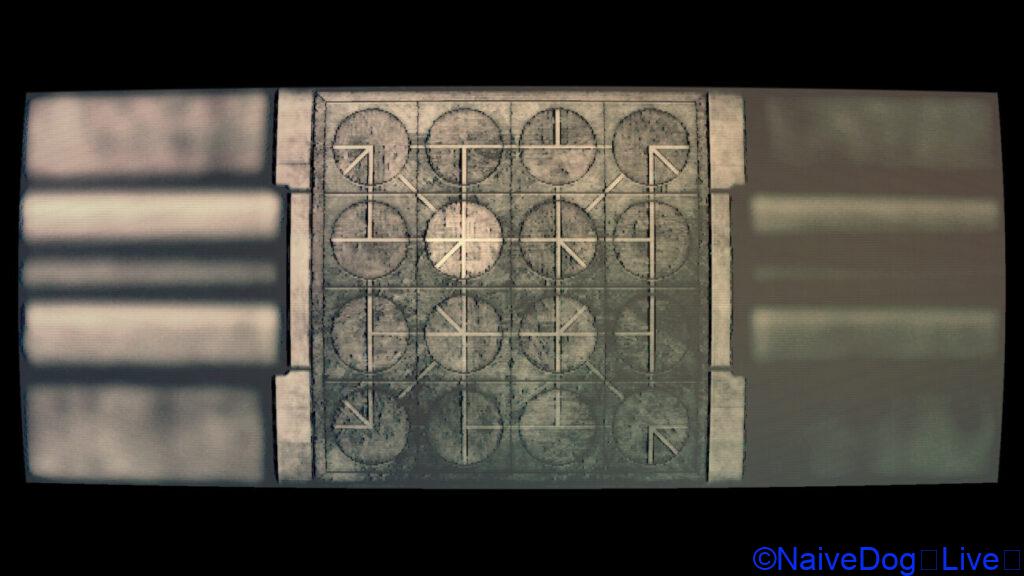 The gameplay centers on exploring eerie locations inhabited by ghosts, collecting items, and solving puzzles. Notably, the game features a unique camera that lets you see hidden objects and unlock sealed areas when viewed through its lens.
Additional Notes
The game contains some mature content, specifically dark and oppressive atmospheres, surreal gore, and occasional strong language.
If this interests you, adding it to your wishlist would be appreciated. "Afterdream" is set to be released on September 28, 2023, for PS5, Xbox Series X|S, Switch, and PC.
System Requirements
| Item | Minimum Requirements |
| --- | --- |
| OS | Windows 7 or later |
| Processor | Dual Core 2.0 GHz |
| Memory | 4 GB RAM |
| Graphics | 4GB card capable of shader 3.0 |
| DirectX | Version 9.0 |
| Storage | 500 MB |
| Sound Card | DirectX 9c Compliant |
The Pros and Cons of "Afterdream": A Step Ahead or A Step Short?
Innovation and Simplicity: The Two Sides of Gameplay
"While 'Afterdream' offers a point-and-click puzzle-adventure format with unique camera mechanics, some players feel that these features oversimplify gameplay. Those looking for more innovative elements might find it a bit lacking.
The Journey Within: Deepening the Story and Emotions
The game's storyline focuses on the protagonist confronting themselves within the dream world and exploring a range of emotions. However, some players note that the plot lacks unexpected twists, impacting the overall reception.
Word Choices: The Delicate Balance of Translation and Localization
The translation of "Afterdream" has been noted as well. While grammatically accurate, the blend of formal and casual language in some dialogues might feel unnatural. This issue, particularly common in games translated into Japanese, is expected to improve in future iterations.
In Summary: A Game of Great Potential and Minor Shortcomings
"While 'Afterdream' has garnered high praise for its unique mechanics and deep thematic elements, it's divided opinion on the aspects of novelty and story impact. Enjoyed by many for its moderate difficulty and emotional richness, the game could still benefit from further refinement."
Afterdream: Official Announcement Trailer
Afterdream - Official Announcement Trailer:Jesse Makkonen
Video Overview:
The video titled "Afterdream - Official Announcement Trailer," released on Jesse Makkonen's channel on March 20, 2023, is a 59-second teaser that officially unveils the highly anticipated 2D psychological horror adventure game, "Afterdream." The game is set to launch on both PC and consoles in 2023, and it is already available for wishlisting on Steam.
This trailer provides a sneak peek into the game's unique world—a blur between reality, dreams, and fiction. If you're a fan of psychological horror or adventure games, or simply curious about new gaming experiences, this video is a must-watch piece of content.

フラッピー
I see Jesse Makkonen has received good reviews on Steam for his other games as well.
「Heal」
Released on April 10, 2020, "Heal" is an unconventional gaming experience. The narrative is almost entirely visual, with a strong yet ambiguous atmosphere propelling the story forward. The game features handmade 2D scrolling graphics that capture the eye, and the sound design perfectly complements its abstract world.
You'll guide an elderly character through this slightly dark world, and it's a captivating journey. Handcrafted in Finland, the game employs no cheap gimmicks.
「DISTRAINT: Deluxe Edition
Released on October 21, 2015, this 2D psychological horror adventure follows the ambitious young man named Price, as he connives to take an elderly woman's property while forging alliances with large corporations. At that moment, he comes to terms with the cost of his humanity.
The deluxe edition offers a rich experience, filled with hand-drawn graphics, polished audio, dynamic coloring, and improved user interface. In about two hours, you'll complete a journey woven with dark humor and tinged with horror.
「DISTRAINT 2」
Released on November 13, 2018, this game is a sequel to the previous "DISTRAINT" and represents the second chapter in a pixel horror story. You'll play as Price, who gains corporate alliances at the expense of his humanity. The game explores his journey towards reclaiming hope and discovering his purpose.
With a simple yet striking design, and mood-setting audio, the game involves solving puzzles to progress the story. It's a pure gaming experience, devoid of any reuse or trickery.

フラッピー
You know, both Heal and DISTRAINT are available on Android and iOS, so you can enjoy them from your smartphone too.
「Silence of the Sleep」
Released on October 1, 2014, this 2D psychological horror adventure game puts you in the role of Jacob Reeves, who, in a moment of despair, ends his life—only to wake up with no recollection of his previous existence.
The game is a side-scrolling 2D experience with unique hand-drawn digital graphics and an original soundtrack. It demands exploration and problem-solving from the player, including intricate puzzles and unique enemy encounters. Since you can't defeat the enemies, evasion and hiding become necessary.
Created entirely by one person, this game balances horror and adventure elements wonderfully.
フラッピー
The pixel art in all these games really adds another layer to the experience, doesn't it?

フラッピー
It's amazing to think that they were made by just one person. Indie games really have something special, don't they?

フラッピー
Lastly, I'll leave the creator's Twitter handle here. It's in English, but with translation tools nowadays, that shouldn't be an issue, right?
Players, influencers, press!

Afterdream demo (approx 15min) is now live on Steam: https://t.co/J4jYKJHb0D

Afterdream is a 2D psychological horror adventure game. Be sure to check it out and add it to your wishlist! 🙂#SteamNextFest #Steam #indiegame #horror #HorrorCommunity

— Jesse Makkonen (@jesse_makkonen) September 30, 2022
---
Affiliate Advertisement Notice

リップ
As always, we'd like to take a moment to share some announcements with you.
Razer Kraken Kitty RGB USB Gaming Headset
The Razer Kraken Kitty Gaming Headset is designed for PC users and comes in a Quartz Pink color. It features THX 7.1 Spatial Surround Sound for an immersive gaming experience. The headset also has Razer Chroma RGB lighting on the kitty ears and logo, which can interact with audience emoticons and alerts during live streams. For comfort, it has oval, cooling gel-infused cushions, and it also includes a retractable active noise-cancelling microphone for clear communication. The on-earcup controls allow for easy volume and THX Spatial adjustments. It connects via USB and is compatible only with Windows 10 64-bit systems for THX Spatial Audio.
Razer Viper Ultralight Ambidextrous Wired Gaming Mouse
The Razer Viper Gaming Mouse is an ultralight, ambidextrous mouse with a Quartz Pink finish. It features a high-precision 16K DPI optical sensor and second-generation optical mouse switches for faster response times. The mouse also offers customizable Chroma RGB lighting and eight programmable buttons. Its drag-free cord provides a wireless-like performance. It's designed for both left and right-handed users and allows for complex macro functions through Razer Synapse 3.
Base Station V2 Chroma Headphone Headset Stand Holder
The Base Station V2 Chroma is a Quartz Pink headset stand with Chroma RGB lighting that offers 16.8 million colors and various effects. It has a non-slip, rubber bottom for stability and a detachable base for portability. The stand includes two USB 3.1 charging ports and a 3.5mm audio jack combo port with built-in 7.1 surround sound DAC. It's universally compatible and designed to fit all sizes of headphones. The stand has enhanced height and an all-new aluminum construction.
These summaries should give you a good overview of each product's key features and benefits.
Other Indie Games

チャットリーナ
Thank you for your continued support. Here's the link for you to explore.
Sushi beckons us into a world of complex flavors that emerge from its simple components. At the heart of this Japanese cuisine is the pairing of rice with mainly seafood, with nigiri sushi being particularly popular. The tradition of sushi, often enjoyed ...