アイドリングベリー
While there have always been fan-made games where slice-of-life anime and manga characters duke it out in fighting arenas, the modern twist is the creation of games themed around the popular VTubers known as Hololive.
What is Hololive?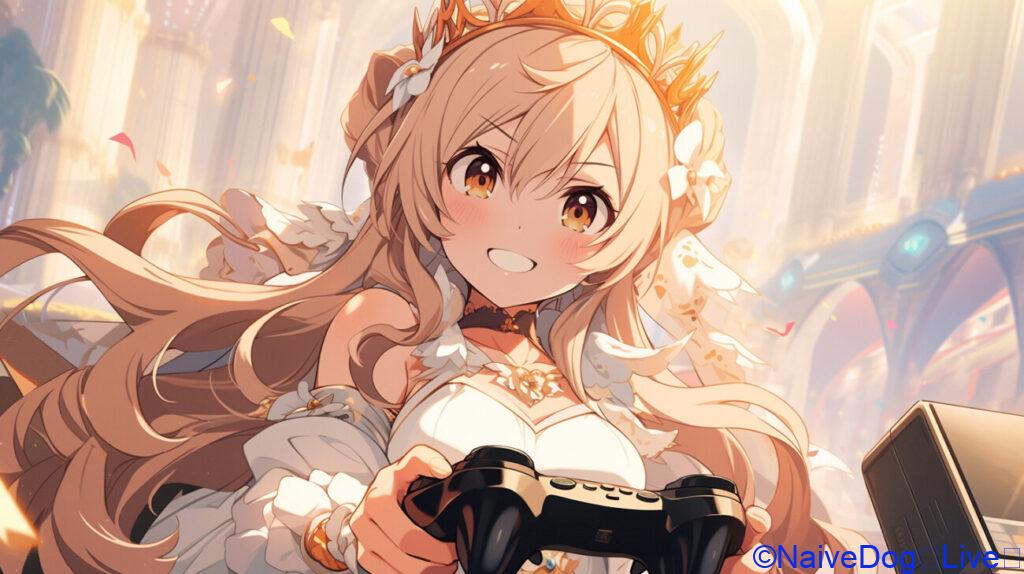 Operated by Cover Corporation, Hololive stands as a titan in the VTuber realm. Under the banner of Hololive Production, a talent agency for VTubers, 54 female VTubers shine. Impressively, out of these, 23 have achieved the remarkable milestone of surpassing one million YouTube subscribers.
Hololive's activities span a broad spectrum, including:
YouTube Live Streams and Video Content: Each member offers diverse content on their individual channels, ranging from gameplay, casual chats, singing, tabletop RPGs, ASMR, radio shows, to short clips.
Original Music Production: The talents frequently showcase their musical prowess by producing and releasing their original tracks on music streaming platforms.
Collaborations with Major Brands: They've teamed up with renowned companies like Lawson and Nissin Foods for unique collaborations.
Encouraging Fan Art and Creations: Hololive actively promotes fan-made content, providing guidelines for fans to create illustrations, comics, cosplay, and more.
The allure of Hololive resonates with numerous fans through these multifaceted endeavors.
Made by hololive fans, for hololive fans. Idol Showdown is the definitive fan-made hololive fighting game experience, powered by rollback netcode. Engage in exciting duels as your favorite hololive talent and prove once and for all who the strongest idol is using the game's easy-to-learn controls.

ホロライブファンによる、ホロライブファンの為の無料非公式ゲームです。 「Idol Showdown」は、ロールバックネットコードを採用したファンメイドのホロライブ格闘ゲームの決定版です。好きなホロライブタレントで対決して、最強のアイドルが誰なのか簡単な操作で証明しよう。 ようこそ、ショウーダウンへ!

Steam:Idol Showdown (steampowered.com)
Experience Hololive's Charm in a Game: "Idol Showdown"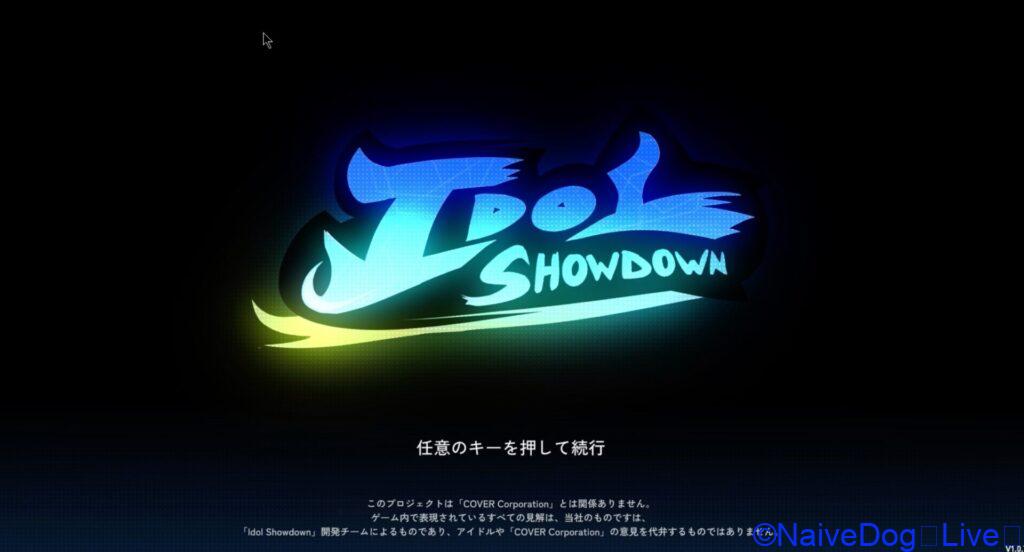 Hololive, a beloved VTuber group, has captured the hearts of many fans with their charismatic characters and memorable moments. Now, an attempt to encapsulate this allure within the gaming realm has emerged under the title "Idol Showdown." Crafted by Hololive fans for Hololive fans, this unofficial fighting game allows players to step into the shoes of their favorite Hololive VTubers. Players can engage in battles using moves inspired by each character's unique traits and iconic moments.
Teaser Trailer Unveils the Game's Allure
Idol Showdown: Reveal Trailer | hololive Fighting Game:Idol Showdown | Besto Game Team
On March 22, 2023, a channel named "Idol Showdown | Besto Game Team" released a teaser trailer lasting approximately 1 minute and 6 seconds. This video, showcasing the fighting game "Idol Showdown" featuring Hololive characters, has already garnered around 226,452 views.
The trailer provides glimpses of the gameplay and action-packed scenes of the characters, allowing fans to see how their beloved Hololive personalities are portrayed in the game. It's worth noting that this game is non-profit and has been crafted as a derivative of Cover Corporation's hololive properties.
After over two years in development, "Idol Showdown" is slated for a free release in Spring 2023. The game promises to be a treat for both Hololive enthusiasts and fighting game aficionados. The portrayal of Hololive characters within the game, coupled with its dynamic gameplay and action, is sure to captivate many.
developer:「Besto Game Team」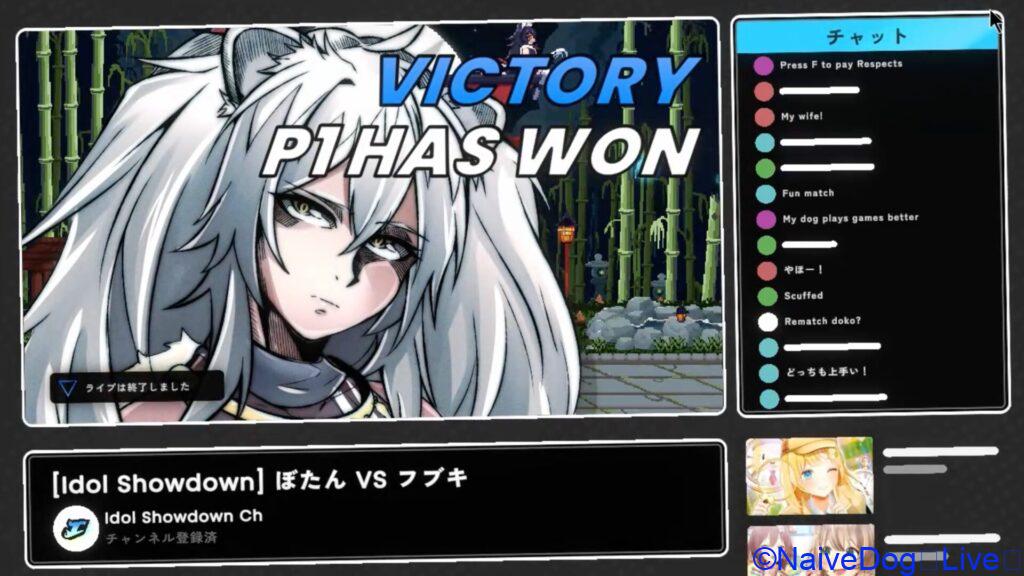 The Origin and Journey of "Idol Showdown" by Besto Game Team
Besto Game Team, composed of fervent fans of Hololive and fighting games, birthed the unofficial doujin fighting game "Idol Showdown" as their passion project. The story behind this project is as intriguing as the game itself.
Around three years ago, a bet made among the team's founder and his friends sparked the idea for this game. Accepting the challenge, the founder reached out globally via Reddit, assembling the Besto Game Team. In the early days, the direction and even the starting point of the project were unclear, taking a considerable amount of time to solidify their development path.
A notable aspect of this team is that every member joined as a volunteer. This meant that no specific tasks could be imposed on anyone, making team management quite intricate.
The game they produced, "Idol Showdown," adheres to Hololive's secondary creation guidelines and is not intended for monetization. Available for free on Steam, it's highly recommended for those curious to dive into this unique experience.
Source::ホロライブ同人格闘ゲーム「Idol Showdown」はなぜ生み出されたのか? 制作者インタビュー - MoguLive (moguravr.com)
Diving into the Charm of "Idol Showdown"
【新たな格ゲーマスターへ】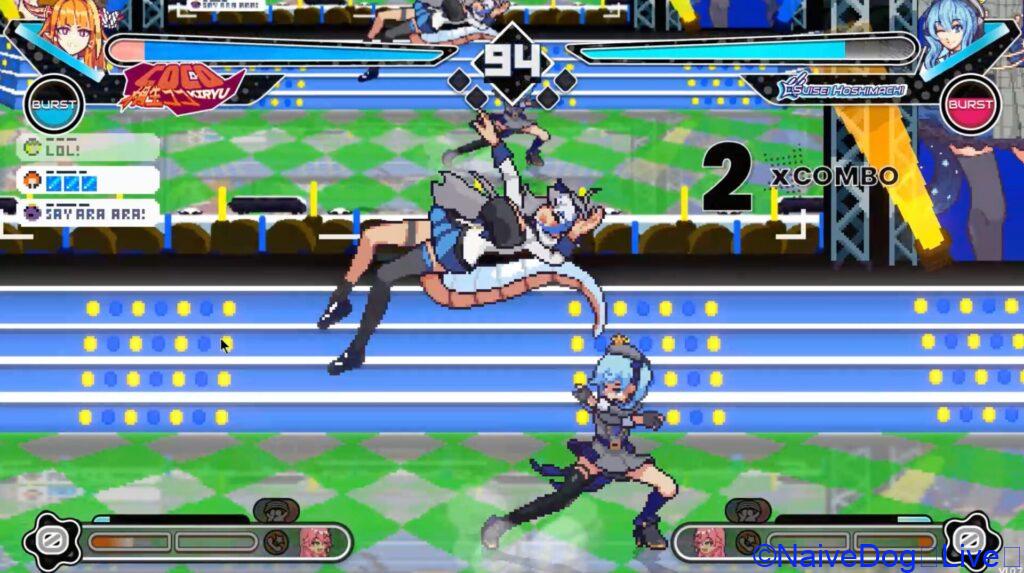 Have you heard of "Idol Showdown," the talk of the town among Hololive fans and fighting game enthusiasts worldwide? Let's unravel its allure based on candid player feedback.
A consistent highlight among many players is the game's impressive quality. Popular Vtubers like Usada Pekora are playable characters, and their pixel art animations are both adorable and fluid. The game mechanics and systems echo renowned fighting games like "BlazBlue," "Guilty Gear," and "Melty Blood," making it accessible for seasoned fighters. Yet, it also boasts intuitive controls, allowing even beginners to string combos effortlessly.
Many players are astounded by the game's quality, especially given its free price tag. The gameplay, character animations, sound, and the affectionate pixel art rival those of commercial releases. The game also supports online battles, allowing fans worldwide to face off.
However, some users have expressed wishes for improved online functionalities and compatibility with lower-spec devices. These are likely areas the development team will address in future updates.
A fun tidbit showcasing the game's charm: the endless loop of Miko-chan's staff roll song in the credits has become addictively popular among fans. Whether you're a Hololive enthusiast or a fighting game aficionado, give "Idol Showdown" a try. Its allure is bound to captivate you.
See you in the arena!
System Requirements:
| Requirement | Minimum | Recommended |
| --- | --- | --- |
| Processor & Operating System | 64-bit required | 64-bit required |
| OS | 8.1, 10, 11 | - |
| Processor | i5-8250U or Ryzen 3 3200U | - |
| Memory | 4 GB RAM | - |
| Graphics | NVIDIA GT 710 2gb or Radeon 520 2gb | - |
| DirectX | Version 11 | - |
| Network | Broadband Internet Connection | - |
| Storage | 1 GB available space | - |
Disclaimer: "Idol Showdown" is a free, unofficial fan game. Neither "Idol Showdown" nor Besto Games Team is affiliated with or represents hololive or COVER Corp. This project was developed in accordance with hololive's secondary creation guidelines ([link]). "Idol Showdown" is a non-monetized free game in any form, existing or planned.

アイドリングベリー
The game's title might suggest a rather ominous "idol hell," but setting that aside, it's genuinely enjoyable as a fighting game. Given that it's free, it's a delightful treat for players.
Affiliate Advertisement Notice

リップ
As always, we'd like to take a moment to share some announcements with you.
1. Razer Blade 18 Gaming Laptop: Beyond the Desktop Limits
Preview: Think you've experienced the best gaming experience? Think again. Dive into the heart of the Razer Blade 18, where power meets portability.
In the dynamic world of gaming, the Razer Blade 18 is a force to be reckoned with. It's not merely a laptop; it's a testament to what desktop-level performance looks like in a portable design. At its core is the NVIDIA GeForce RTX 4080, harmoniously in sync with the newest Intel 13th Gen Core i9 HX processor. Its 18-inch QHD+ screen transports you to different universes, while the 5MP webcam and THX Spatial Audio-supported 6-speaker system make interactions more vivid than reality. Indeed, the Razer Blade 18 doesn't just keep up with your gaming needs; it sets the pace.
---
2. Razer Edge WiFi Gaming Tablet: The Ultimate Gaming Handheld
Preview: When precision and speed define your gaming style, the Razer Edge is your ideal gaming ally.
Step into the gaming future with the Razer Edge, a handheld tailored for the modern gamer. The heart of this beast, the Snapdragon G3x, ensures an unbeatable gaming experience. Couple that with the 144Hz AMOLED display, and you have the perfect blend of speed and clarity. With the Kishi V2 Pro, a console-quality controller, every Android game or Xbox Game Pass session is a spectacle. The Razer Edge doesn't just play the game; it revolutionizes the way you experience it.
---
3. Razer Kraken Kitty V2 Pro Wired RGB Headset: Ears, Lighting, and Action!
Preview: Express yourself like never before in streams, with flair, light, and impeccable sound.
As a streamer, your persona is unique. The Razer Kraken Kitty V2 Pro ensures it shines brighter and cuter than ever. Customizable with three interchangeable ear designs, whether you're in a kitty, bear, or bunny mood, this headset embodies you. The stream-reactive lighting is not just a visual treat but a gateway to unparalleled audience engagement. And, with its HyperClear Cardioid Mic, every word you utter is a note of clarity. The Kraken Kitty isn't just about style; it's about making an unforgettable statement.

リップ
As you venture into the gaming world, remember, with Razer's masterpieces at your side, you're always one step ahead. The game has evolved, and so have the tools. Choose Razer, and redefine your gaming narrative.
Other Indie Games

チャットリーナ
Thank you for your continued support. Here's the link for you to explore.
Sushi beckons us into a world of complex flavors that emerge from its simple components. At the heart of this Japanese cuisine is the pairing of rice with mainly seafood, with nigiri sushi being particularly popular. The tradition of sushi, often enjoyed ...