アイドリングベリー
Watch those drifting cans in the river, all while channeling the lyrics of Misora Hibari—soothing, isn't it?

アイドリングベリー
"Misora Hibari is a top star in Japan, often referred to as the 'Queen of Pop Music.
Watch the bottles quietly flowing down the river, listen to the pleasant sound of running water, throw small stones into the water, and discover the small animals living by the river... I believe you will definitely gain a wonderful mood.

川を静かに流れるボトルを眺めたり、心地よい水音を聞いたり、水中に小石を投げたり、川辺に暮らす小動物を発見したり…きっと素敵な気分になれると思います。

Steam :Bottle Can Float (steampowered.com)
A Journey through Nature in 'Bottle Can Float' by Millwoo Studio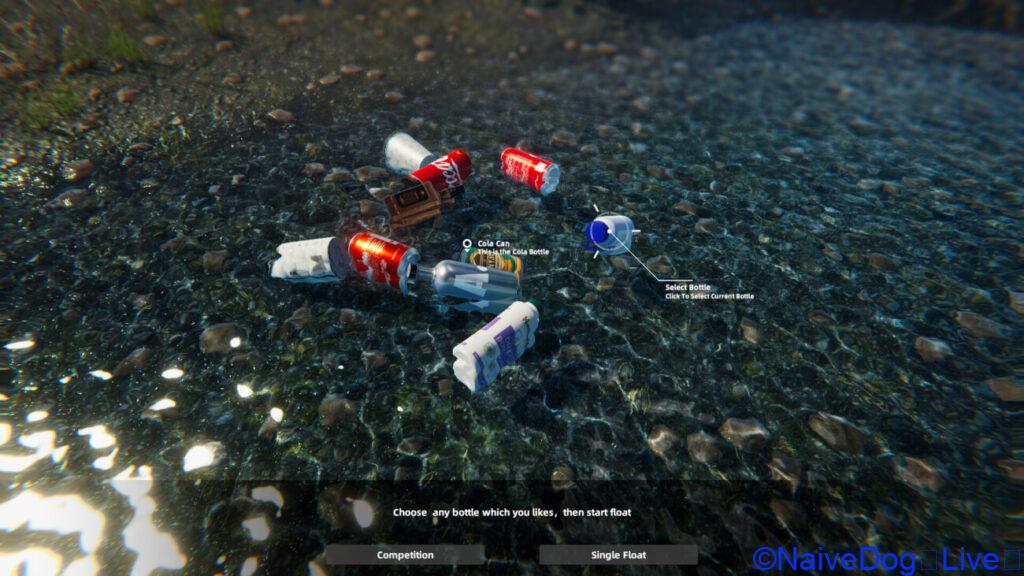 After the release of their low-poly racing game 'Joyride,' Millwoo Studio is set to unveil 'Bottle Float' on October 16, 2023. Published by jibeijia, this new offering invites players on a calming river adventure, packaged as a casual relaxation game.
Multi-faceted Gameplay: Easy Controls, Rich Experiences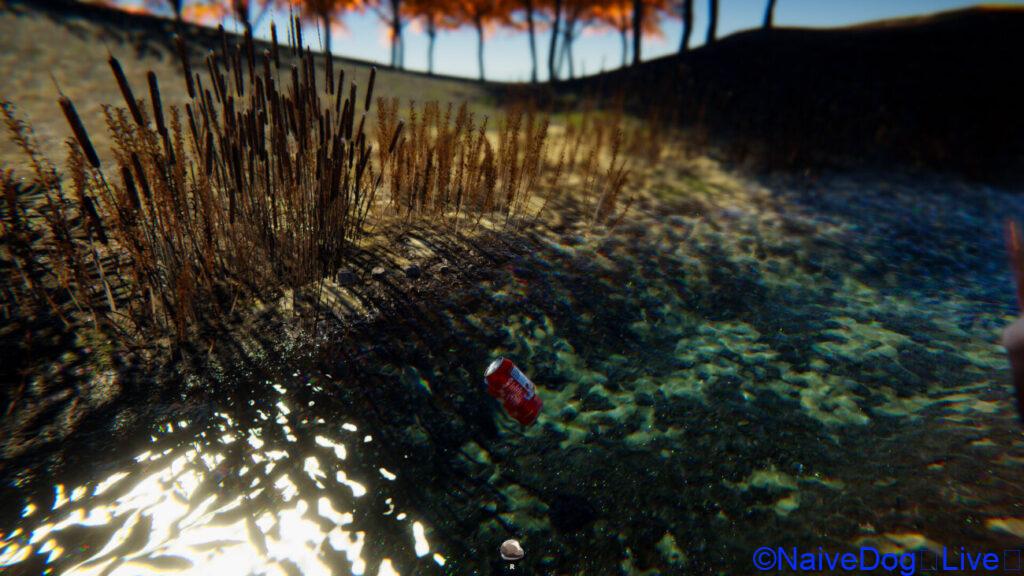 Control the direction and speed of your floating bottle by tossing pebbles or setting up blocks in the water. The river also hides small animals, whose discovery adds a sprinkle of joy to the game. Coupled with soothing river sounds and visually stunning graphics, this game is a unique balm for the soul.
In contrast to their speed-and-thrill oriented 'Joyride,' Millwoo Studio takes a calming turn in 'Bottle Float.' This shift illuminates the versatility in their game development, promising a therapeutic experience for many.
Player Expectations vs. Reality: A Comprehensive Review of 'Bottle Can Float'
Based on the unique concept of floating bottles in a river, the game offers 10 different types of bottles and is structured over three stages. Players don't control the bottle directly but can influence its direction by throwing pebbles or lifting rocks. Collectibles like crabs, fish, shells, and letters scattered underwater add more depth to the game.
The Good and the Bad: Insights from Player Reviews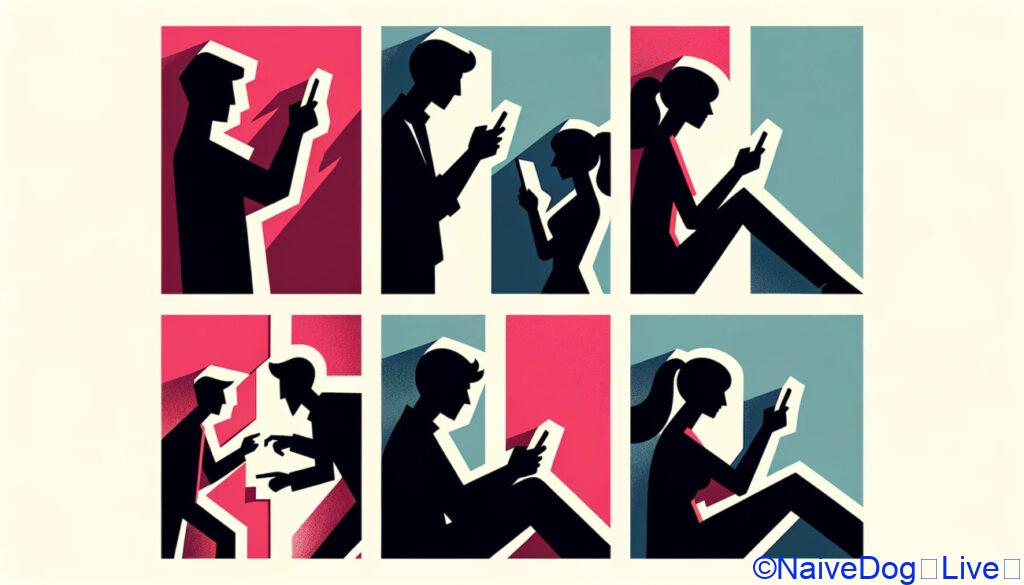 Opinions are divided. The game earns points for its innovative gameplay and breathtaking scenery, but there's room for improvement. Criticisms include too many rocks, bottles getting stuck, and uncatchable fish. Despite being in early access, the game has already garnered attention, and players are looking forward to future updates, particularly regarding gameplay mechanics that need refinement.
System Requirements for 'Bottle Can Float'
| Category | Minimum Requirements | Recommended Requirements |
| --- | --- | --- |
| OS | Windows 7, 8, 10 | Windows 7, 8, 10 |
| Processor | i7-3770 | i7-10700 |
| Memory | 8 GB RAM | 16 GB RAM |
| Graphics | GTX660 | GTX1660 |
| Storage | 2 GB available space | 2 GB available space |
This table shows the system requirements for a smooth gameplay experience. Take note of the significant differences between the minimum and recommended requirements, especially concerning memory and graphics cards.

アイドリングベリー
I thought it would be similar to a game where you just watch ducks multiply, but it turns out there's quite a bit of interaction involved.

アイドリングベリー
With various feedback received, the game might be more playable after updates. Looking forward to it.
Affiliate Advertisement Notice

リップ
As always, we'd like to take a moment to share some announcements with you.
Razer Kraken Kitty RGB USB Gaming Headset
The Razer Kraken Kitty Gaming Headset is designed for PC users and comes in a Quartz Pink color. It features THX 7.1 Spatial Surround Sound for an immersive gaming experience. The headset also has Razer Chroma RGB lighting on the kitty ears and logo, which can interact with audience emoticons and alerts during live streams. For comfort, it has oval, cooling gel-infused cushions, and it also includes a retractable active noise-cancelling microphone for clear communication. The on-earcup controls allow for easy volume and THX Spatial adjustments. It connects via USB and is compatible only with Windows 10 64-bit systems for THX Spatial Audio.
Razer Viper Ultralight Ambidextrous Wired Gaming Mouse
The Razer Viper Gaming Mouse is an ultralight, ambidextrous mouse with a Quartz Pink finish. It features a high-precision 16K DPI optical sensor and second-generation optical mouse switches for faster response times. The mouse also offers customizable Chroma RGB lighting and eight programmable buttons. Its drag-free cord provides a wireless-like performance. It's designed for both left and right-handed users and allows for complex macro functions through Razer Synapse 3.
Base Station V2 Chroma Headphone Headset Stand Holder
The Base Station V2 Chroma is a Quartz Pink headset stand with Chroma RGB lighting that offers 16.8 million colors and various effects. It has a non-slip, rubber bottom for stability and a detachable base for portability. The stand includes two USB 3.1 charging ports and a 3.5mm audio jack combo port with built-in 7.1 surround sound DAC. It's universally compatible and designed to fit all sizes of headphones. The stand has enhanced height and an all-new aluminum construction.
These summaries should give you a good overview of each product's key features and benefits.
Other Indie Games

チャットリーナ
Thank you for your continued support. Here's the link for you to explore.
Sushi beckons us into a world of complex flavors that emerge from its simple components. At the heart of this Japanese cuisine is the pairing of rice with mainly seafood, with nigiri sushi being particularly popular. The tradition of sushi, often enjoyed ...